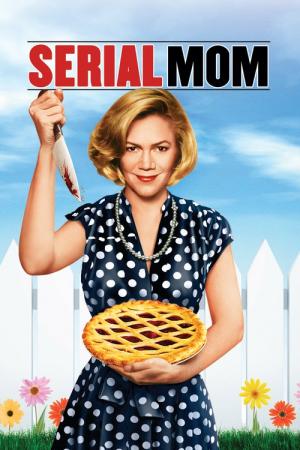 12 Best Movies Like Serial Mom ...
If you liked this movie , you will probably love these too! In this collection we highlight some of the best films that share a very similar mood to 'Serial Mom', and are worth checking out.
1.
Cops and Robbersons (1994)
1h 33m Comedy Family Thriller Crime
Hard-as-nails cop, Jake Stone moves in with the Robbersons so he can watch a hitman who has moved in next door. The Hitman is one thing—but can you survive the Robberson family.
2.
Multiple Maniacs (1970)
3.
The Whole Nine Yards (2000)
1h 38m Comedy Crime
After a mobster agrees to cooperate with an FBI investigation in order to stay out of prison, he's relocated by the authorities to a life of suburban anonymity as part of a witness protection program. It's not long before a couple of his new neighbours figure out his true identity and come knocking to see if he'd be up for one more hit—suburban style.
1h 51m Crime Comedy Action
The Manzoni family, a notorious mafia clan, is relocated to Normandy, France under the witness protection program, where fitting in soon becomes challenging as their old habits die hard.
5.
Behind the Mask: The Rise of Leslie Vernon (2006)
1h 32m Comedy Horror Thriller
The next great psycho horror slasher has given a documentary crew exclusive access to his life as he plans his reign of terror over the sleepy town of Glen Echo, all the while deconstructing the conventions and archetypes of the horror genre for them.
1h 41m Comedy Crime Horror
A mentally unhinged factory worker must decide whether to listen to his talking cat and become a killer, or follow his dog's advice to keep striving for normalcy.
1h 27m Comedy
Three of Reagan High School's most popular girls pretend to kidnap their friend by shoving a jawbreaker into the victim's mouth to keep her from screaming. Their plan goes awry when the girl swallows the jawbreaker, choking to death. Now the leader of the pack will do anything to keep the accident a secret.
10.
Cecil B. DeMented (2000)
1h 46m Drama Comedy Crime
Suzanne Stone wants to be a world-famous news anchor and she is willing to do anything to get what she wants. What she lacks in intelligence, she makes up for in cold determination and diabolical wiles. As she pursues her goal with relentless focus, she is forced to destroy anything and anyone that may stand in her way, regardless of the ultimate cost or means necessary.
explore
Check out more list from our community