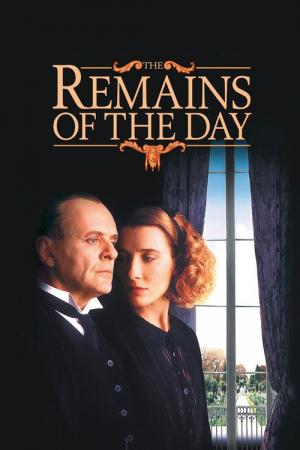 11 Best Movies Like Remains Of The Day ...
If you liked this movie , you will definitely love these too! In this collection we highlight some of the best films that share a very similar mood to 'The Remains of the Day', and are worth checking out.
1.
Stanley & Iris (1990)
1h 44m Drama Romance
An illiterate cook at a company cafeteria tries for the attention of a newly widowed woman. As they get to know one another, she discovers his inability to read. When he is fired, she takes on trying to teach him to read in her kitchen each night.
2.
Legends of the Fall (1994)
2h 13m Adventure Drama Romance War Western
An epic tale of three brothers and their father living in the remote wilderness of 1900s USA and how their lives are affected by nature, history, war, and love.
3.
The House of Mirth (2000)
2h 20m Drama Romance
A woman risks losing her chance of happiness with the only man she has ever loved.
4.
Lady Chatterley's Lover (2015)
1h 29m Romance Drama
An early-20th-century tale of love across class boundaries which tells the legendary and romantic story of Lady Chatterley's affair with her gamekeeper. Jed Mercurio's adaptation of DH Lawrence's classic.
1h 55m Drama Romance
When the father of privileged Rosina da Silva violently dies, she decides to pass herself off as a gentile and finds employment with a family in faraway Scotland. Soon she and the family father, Charles, start a passionate secret affair.
6.
Brideshead Revisited (2008)
2h 13m Drama Romance
Based on Evelyn Waugh's 1945 classic British novel, Brideshead Revisited is a poignant story of forbidden love and the loss of innocence set in England prior to the Second World War.
7.
Surviving Picasso (1996)
2h 5m Drama Romance
The passionate Merchant-Ivory drama tells the story of Francoise Gilot, the only lover of Pablo Picasso who was strong enough to withstand his ferocious cruelty and move on with her life.
9.
The Deep Blue Sea (2011)
1h 38m Drama Romance
The wife of a British Judge is caught in a self-destructive love affair with a Royal Air Force pilot.
10.
Pride & Prejudice (2005)
2h 7m Drama Romance
A story of love and life among the landed English gentry during the Georgian era. Mr. Bennet is a gentleman living in Hertfordshire with his overbearing wife and five daughters, but if he dies their house will be inherited by a distant cousin whom they have never met, so the family's future happiness and security is dependent on the daughters making good marriages.
1h 52m Drama Romance
Jane Eyre is an orphan cast out as a young girl by her aunt, Mrs. Reed, and sent to be raised in a harsh charity school for girls. There she learns to be come a teacher and eventually seeks employment outside the school. Her advertisement is answered by the housekeeper of Thornfield Hall, Mrs. Fairfax.
explore
Check out more list from our community