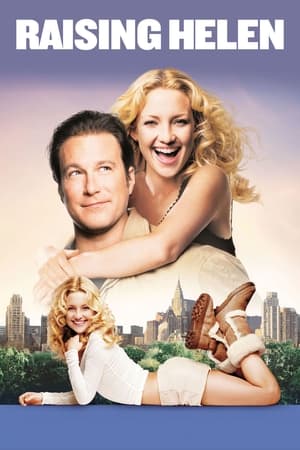 11 Best Movies Like Raising Helen ...
If you liked this film , you will probably love these too! In this list we highlight some of the best films that share a very similar premise to 'Raising Helen', and are worth checking out.
1.
No Reservations (2007)
Master chef Kate Armstrong runs her life and her kitchen with intimidating intensity. However, a recipe for disaster may be in the works when she becomes the guardian of her young niece while crossing forks with the brash sous-chef who just joined her staff. Though romance blooms in the face of rivalry, Kate needs to look outside the kitchen to find true happiness.
1h 44m
Director: Scott Hicks
Screenplay: Carol Fuchs
Comedy Romance Drama
Darcy, editor at her highschool paper, and her long-term boyfriend Stan are in their last months of school and already have found places in good colleges. Recently they started to sleep with each other and, surprise, surprise, Darcy gets pregnant. Neither Darcy's mother, who was left by her husband and had to bring up Darcy alone, nor Stan's catholic parents are very supportive and urge them to h
1h 38m
Director: John G. Avildsen
Writer: Denise DeClue
Writer: Tim Kazurinsky
Drama Family Romance
3.
P.S. I Love You (2007)
A young widow discovers that her late husband has left her 10 messages intended to help ease her pain and start a new life.
2h 6m
Director, Screenplay: Richard LaGravenese
Novel: Cecelia Ahern
Screenplay: Steven Rogers
Drama Romance
Melanie Parker, an architect and mother of Sammy, and Jack Taylor, a newspaper columnist and father of Maggie, are both divorced. They meet one morning when overwhelmed Jack is left unexpectedly with Maggie and forgets that Melanie was to take her to school. As a result, both children miss their school field trip and are stuck with the parents. The two adults project their negative stereotypes of ex-spouses on each other, but end up needing to rely on each other to watch the children as each must save his job. Humor is added by Sammy's propensity for lodging objects in his nose and Maggie's tendency to wander.
1h 48m
Director: Michael Hoffman
Screenplay: Terrel Seltzer
Screenplay: Ellen Simon
Comedy Romance
5.
Dan in Real Life (2007)
Advice columnist, Dan Burns is an expert on relationships, but somehow struggles to succeed as a brother, a son and a single parent to three precocious daughters. Things get even more complicated when Dan finds out that the woman he falls in love with is actually his brother's new girlfriend.
1h 38m
Director, Screenplay: Peter Hedges
Screenplay: Pierce Gardner
Comedy Romance Drama
6.
How to Lose a Guy in 10 Days (2003)
It's the battle of wills, as Andie (Kate Hudson) needs to prove she can dump a guy in 10 days, whereas Ben (Matthew McConaughey) needs to prove he can win a girl in 10 days. Now, the clock is ticking - and the wildly entertaining comedy smash is off and running in this irresistible tale of sex, lies and outrageous romantic fireworks!
1h 56m
Director: Donald Petrie
Screenplay: Kristen Buckley
Screenplay: Burr Steers
Screenplay: Brian Regan
Comedy Romance
7.
The Other Sister (1999)
A mentally challenged girl proves herself to be every bit as capable as her "perfect" sister when she moves into an apartment and begins going to college.
2h 10m
Director, Screenplay: Garry Marshall
Screenplay: Bob Brunner
Comedy Drama Romance
8.
My Big Fat Greek Wedding (2002)
A young Greek woman falls in love with a non-Greek and struggles to get her family to accept him while she comes to terms with her heritage and cultural identity.
1h 35m
Director: Joel Zwick
Screenplay: Nia Vardalos
Comedy Drama Romance
When she learns she's in danger of losing her visa status and being deported, overbearing book editor Margaret Tate forces her put-upon assistant, Andrew Paxton, to marry her.
1h 48m
Director: Anne Fletcher
Writer: Pete Chiarelli
Comedy Romance Drama
10.
The Beautician and the Beast (1997)
The story follows the misadventures of a New York City beautician who is mistakenly hired as the school teacher for the children of the president of a small Eastern European country.
1h 45m
Director: Ken Kwapis
Writer: Todd Graff
Comedy Romance
11.
The Back-up Plan (2010)
When Zoe tires of looking for Mr. Right, she decides to have a baby on her own. But on the day she's artificially inseminated, she meets Stan, who seems to be just who she's been searching for all her life. Now, Zoe has to figure out how to make her two life's dreams fit with each other.
1h 46m
Director: Alan Poul
Writer: Kate Angelo
Comedy Romance
explore
Check out more list from our community