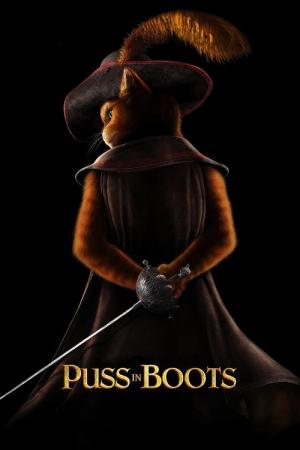 12 Best Movies Like Puss In Boots ...
If you liked this one , you will definitely love these too! In this collection we highlight some of the best films that share a very similar premise to 'Puss in Boots', and are worth checking out.
1h 36m Animation Action Comedy Family Science Fiction
Bumbling supervillain Megamind finally defeats his nemesis, the superhero Metro Man. But without a hero, he loses all purpose and must find new meaning to his life.
2.
The Incredibles (2004)
1h 55m Action Adventure Animation Family
Bob Parr has given up his superhero days to log in time as an insurance adjuster and raise his three children with his formerly heroic wife in suburbia. But when he receives a mysterious assignment, it's time to get back into costume.
3.
The Adventures of Puss in Boots (2015)
30m Animation Comedy Family
The world's greatest feline fighter, lover and milk connoisseur is back in this original series filled with daring adventures, great boots, and laugh-out-loud fun! The entire family will be entranced by Puss' fantastical CG world filled with new characters, exotic locations and mystical tales that make up the stuff of legends. There's nothing that can get in this celebrated swashbuckling kitty's way...except maybe a hairball.
1h 21m Animation Comedy Family Adventure
With the impending ice age almost upon them, a mismatched trio of prehistoric critters – Manny the woolly mammoth, Diego the saber-toothed tiger and Sid the giant sloth – find an orphaned infant and decide to return it to its human parents. Along the way, the unlikely allies become friends but, when enemies attack, their quest takes on far nobler aims.
1h 30m Animation Comedy Fantasy Adventure
It ain't easy bein' green -- especially if you're a likable (albeit smelly) ogre named Shrek. On a mission to retrieve a gorgeous princess from the clutches of a fire-breathing dragon, Shrek teams up with an unlikely compatriot -- a wisecracking donkey.
1h 42m Animation Adventure Family Fantasy
A teenager finds herself transported to a deep forest setting where a battle between the forces of good and the forces of evil is taking place. She bands together with a rag-tag group characters in order to save their world—and ours.
7.
Stuart Little 2 (2002)
1h 18m Family Adventure Animation Comedy
Stuart, an adorable white mouse, still lives happily with his adoptive family, the Littles, on the east side of Manhattan's Central Park. More crazy mouse adventures are in store as Stuart, his human brother, George, and their mischievous cat, Snowbell, set out to rescue a friend.
8.
Rise of the Guardians (2012)
1h 37m Family Animation Fantasy Action Adventure
When an evil spirit known as Pitch lays down the gauntlet to take over the world, the immortal Guardians must join forces for the first time to protect the hopes, beliefs and imagination of children all over the world.
9.
Barbie: Fairytopia (2005)
1h 10m Animation Family
Elina is a flower fairy who discovers that her home of Magic Meadow has been overcome by a horrible malady that is killing the flowers and making the fairies unable to fly. With the help of Bibble, a puffball and a giant butterfly named Hue she attempts to find Azura, a Guardian Fairy. She's challenged along the way by the evil Laverna who wants to usurp the Enchantress, the ruler of Fairytopia.
1h 38m Animation Family Adventure Comedy
Bolt is the star of the biggest show in Hollywood. The only problem is, he thinks it's real. After he's accidentally shipped to New York City and separated from Penny, his beloved co-star and owner, Bolt must harness all his "super powers" to find a way home.
11.
Shrek the Third (2007)
1h 33m Fantasy Adventure Animation Comedy Family
The King of Far Far Away has died and Shrek and Fiona are to become King & Queen. However, Shrek wants to return to his cozy swamp and live in peace and quiet, so when he finds out there is another heir to the throne, they set off to bring him back to rule the kingdom.
1h 49m Animation Adventure Family Comedy
Determined to prove herself, Officer Judy Hopps, the first bunny on Zootopia's police force, jumps at the chance to crack her first case - even if it means partnering with scam-artist fox Nick Wilde to solve the mystery.
explore
Check out more list from our community