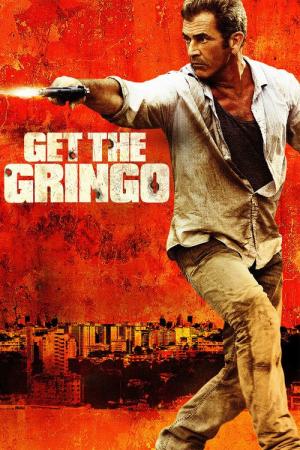 29 Best Movies Like Get The Gringo ...
If you liked this movie , you will for sure love these too! In this list we highlight some of the best films that share a very similar premise to '', and are worth checking out.
1h 48m Action Crime Drama Thriller
Locked up for a minor crime, 19 year old JR quickly learns the harsh realities of prison life. Protection, if you can get it, is paramount. JR soon finds himself under the watchful eye of Australia's most notorious criminal, Brendan Lynch, but protection comes at a price.
2.
Assault on Precinct 13 (2005)
1h 49m Thriller
On New Year's Eve, inside a police station that's about to be closed for good, officer Jake Roenick must cobble together a force made up cops and criminals to save themselves from a mob looking to kill mobster Marion Bishop.
1h 40m Crime Action Drama
With friends like these, who needs enemies? That's the question bad guy Porter is left asking after his wife and partner steal his heist money and leave him for dead -- or so they think. Five months and an endless reservoir of bitterness later, Porter's partners and the crooked cops on his tail learn how bad payback can be.
1h 36m Action Drama Thriller
A man must survive a prison where hardened criminals battle to the death for the warden's entertainment.
1h 55m Action Thriller
Ray Breslin is the world's foremost authority on structural security. After analyzing every high security prison and learning a vast array of survival skills so he can design escape-proof prisons, his skills are put to the test. He's framed and incarcerated in a master prison he designed himself. He needs to escape and find the person who put him behind bars.
1h 56m Crime Drama Thriller Action
Jim Davis is an ex-Army Ranger who finds himself slipping back into his old life of petty crime after a job offer from the LAPD evaporates. His best friend is pressured by his girlfriend Sylvia to find a job, but Jim is more interested in hanging out and making cash from small heists, while trying to get a law enforcement job so he can marry his Mexican girlfriend.
1h 55m Action Crime
Frank Leone is nearing the end of his prison term for a relatively minor crime. Just before he is paroled, however, Warden Drumgoole takes charge. Drumgoole was assigned to a hell-hole prison after his administration was publicly humiliated by Leone, and has now arrived on the scene to ensure that Leone never sees the light of day.
1h 38m Crime Drama Action Thriller
After 10 years in prison, Driver is now a free man with a single focus - hunting down the people responsible for brutally murdering his brother.
1h 50m Action Drama Thriller Crime
John "Breacher" Wharton leads an elite DEA task force that takes on the world's deadliest drug cartels. When the team successfully executes a high-stakes raid on a cartel safe house, they think their work is done – until, one-by-one, the team members mysteriously start to be eliminated. As the body count rises, everyone is a suspect.
1h 36m Action Adventure Drama Thriller
Monroe Hutchens is the heavyweight champion of Sweetwater, a maximum security prison. He was convicted to a life sentence due to a passionate crime. Iceman Chambers is the heavyweight champion, who lost his title due to a rape conviction to ten years in Sweetwater. WHen these two giants collide in the same prison, they fight against each other disputing who is the real champion.
2h 35m Crime Drama
Sentenced to six years in prison, Malik El Djebena is alone in the world and can neither read nor write. On his arrival at the prison, he seems younger and more brittle than the others detained there. At once he falls under the sway of a group of Corsicans who enforce their rule in the prison. As the 'missions' go by, he toughens himself and wins the confidence of the Corsican group.
12.
Gangster Squad (2013)
1h 53m Crime Drama Action Thriller
Los Angeles, 1949. Ruthless, Brooklyn-born mob king Mickey Cohen runs the show in this town, reaping the ill-gotten gains from the drugs, the guns, the prostitutes and — if he has his way — every wire bet placed west of Chicago. And he does it all with the protection of not only his own paid goons, but also the police and the politicians who are under his control. It's enough to intimidate even the bravest, street-hardened cop… except, perhaps, for the small, secret crew of LAPD outsiders led by Sgt. John O'Mara and Jerry Wooters who come together to try to tear Cohen's world apart.
13.
The Man from Nowhere (2010)
1h 59m Action Thriller Crime
His only friend called him 'the man from nowhere'... Taesik, a former special agent becomes a loner after losing his wife in a miserable accident and lives a bitter life running a pawnshop. He only has a few customers and a friend named Somi, a little girl next door. As Taesik spends more and more time with Somi, he gets attached to her. Then Somi is kidnapped by a gang, and as Taesik tries to save Somi by becoming deeply associated with the gang his mysterious past is revealed...
14.
Payback: Straight Up (2006)
15.
An Innocent Man (1989)
1h 53m Action Crime Drama Thriller Comedy
Jimmie Rainwood was minding his own business when two corrupt police officers (getting an address wrong) burst into his house, expecting to find a major drug dealer. Rainwood is shot, and the officers frame him as a drug dealer. Rainwood is convicted of drug dealing, based on the perjured evidence of a police informant. Thrown into a seedy jail, fighting to prove his innocence is diffucult when he has to deal with the realities of prison life, where everyone claims they were framed.
1h 43m Action Crime Drama Mystery
A family man convicted of killing an intruder must cope with life afterward in the violent penal system.
1h 58m Thriller Action Crime Drama
In New York City, a crime lord's right-hand man is seduced by a woman seeking retribution.
1h 34m Action Crime Thriller
After a former elite agent rescues a 12-year-old Chinese girl who's been abducted, they find themselves in the middle of a standoff between Triads, the Russian Mafia and high-level corrupt New York City politicians and police.
1h 41m Action Thriller
Ex-hitman John Wick comes out of retirement to track down the gangsters that took everything from him.
1h 47m Action Crime Drama Thriller
Joe Moore has a job he loves. He's a thief. His job goes sour when he gets caught on security camera tape. His fence, Bergman, reneges on the money he's owed, and his wife may be betraying him with the fence's young lieutenant. Moore and his partner, Bobby Blane, and their utility man, Pinky Pincus, find themselves broke, betrayed, and blackmailed. Moore is forced to commit his crew to do one last big job.
1h 44m Thriller Action Crime
El Mariachi, a musician, arrives in a Mexican town and is mistaken as a hit-man. He runs into trouble with a local drug lord and seeks to avenge the death of his lover.
1h 37m Action Adventure Drama Thriller
An ex-convict (Tyrese) gets tangled up with a gang after his car is hijacked with his son inside.
23.
Edge of Darkness (2010)
1h 57m Crime Drama Mystery Thriller
As a seasoned homicide detective, Thomas Craven has seen the bleakest side of humanity. But nothing prepares him for the toughest investigation of his life: the search for his only daughter Emma's killer. Now, he is on a personal mission to uncover the disturbing secrets surrounding her murder, including corporate corruption, government collusion and Emma's own mysterious life.
24.
Death Sentence (2007)
1h 45m Action Crime Drama Thriller
Nick Hume is a mild-mannered executive with a perfect life, until one gruesome night he witnesses something that changes him forever. Transformed by grief, Hume eventually comes to the disturbing conclusion that no length is too great when protecting his family.
1h 38m Action
During a routine prison work detail, convict Piper is chained to Dodge, a cyberhacker, when gunfire breaks out. Apparently, the attack is related to stolen money that the Mafia is after, and some computer files that somebody wants desperately to bury. The pair, who don't exactly enjoy each other's company, escape and must work together if they are to reach Atlanta alive. Luckily, they meet a woman who may be willing to help them.
26.
Undisputed 2: Last Man Standing (2006)
1h 33m Action Crime Thriller
Sequel to the 2002 film. This time, Heavyweight Champ George "Iceman" Chambers (White) is sent to a Russian jail on trumped-up drug charges. In order to win his freedom he must fight against the jailhouse fighting champ Uri Boyka (Adkins) in a battle to the death. This time he is not fighting for a title, he is fighting for his life!
1h 26m Adventure Drama Action Thriller
A former U.S. soldier returns to his hometown to find it overrun by crime and corruption, which prompts him to clean house.
1h 32m Thriller Crime Action
When a Las Vegas bodyguard with lethal skills and a gambling problem gets in trouble with the mob, he has one last play… and it's all or nothing.
explore
Check out more list from our community