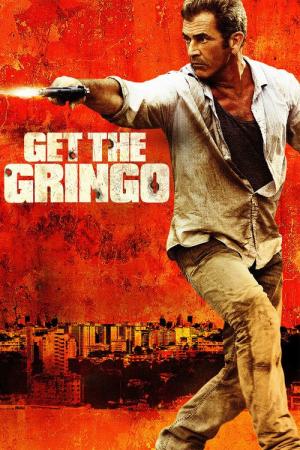 11 Best Movies Like Get The Gringo ...
If you liked this movie , you will probably love these too! In this list we highlight some of the best films that share a very similar mood to 'Get the Gringo', and are worth checking out.
1h 40m Crime Action Drama
With friends like these, who needs enemies? That's the question bad guy Porter is left asking after his wife and partner steal his heist money and leave him for dead -- or so they think. Five months and an endless reservoir of bitterness later, Porter's partners and the crooked cops on his tail learn how bad payback can be.
2.
An Innocent Man (1989)
1h 53m Action Crime Drama Thriller Comedy
Jimmie Rainwood was minding his own business when two corrupt police officers (getting an address wrong) burst into his house, expecting to find a major drug dealer. Rainwood is shot, and the officers frame him as a drug dealer. Rainwood is convicted of drug dealing, based on the perjured evidence of a police informant. Thrown into a seedy jail, fighting to prove his innocence is diffucult when he has to deal with the realities of prison life, where everyone claims they were framed.
1h 26m Adventure Drama Action Thriller
A former U.S. soldier returns to his hometown to find it overrun by crime and corruption, which prompts him to clean house.
4.
Assault on Precinct 13 (2005)
1h 49m Thriller
On New Year's Eve, inside a police station that's about to be closed for good, officer Jake Roenick must cobble together a force made up cops and criminals to save themselves from a mob looking to kill mobster Marion Bishop.
1h 56m Crime Drama Thriller Action
Jim Davis is an ex-Army Ranger who finds himself slipping back into his old life of petty crime after a job offer from the LAPD evaporates. His best friend is pressured by his girlfriend Sylvia to find a job, but Jim is more interested in hanging out and making cash from small heists, while trying to get a law enforcement job so he can marry his Mexican girlfriend.
1h 37m Action Adventure Drama Thriller
An ex-convict (Tyrese) gets tangled up with a gang after his car is hijacked with his son inside.
1h 36m Action Adventure Drama Thriller
Monroe Hutchens is the heavyweight champion of Sweetwater, a maximum security prison. He was convicted to a life sentence due to a passionate crime. Iceman Chambers is the heavyweight champion, who lost his title due to a rape conviction to ten years in Sweetwater. WHen these two giants collide in the same prison, they fight against each other disputing who is the real champion.
1h 55m Action Thriller
Ray Breslin is the world's foremost authority on structural security. After analyzing every high security prison and learning a vast array of survival skills so he can design escape-proof prisons, his skills are put to the test. He's framed and incarcerated in a master prison he designed himself. He needs to escape and find the person who put him behind bars.
1h 50m Action Drama Thriller Crime
John "Breacher" Wharton leads an elite DEA task force that takes on the world's deadliest drug cartels. When the team successfully executes a high-stakes raid on a cartel safe house, they think their work is done – until, one-by-one, the team members mysteriously start to be eliminated. As the body count rises, everyone is a suspect.
10.
Death Sentence (2007)
1h 45m Action Crime Drama Thriller
Nick Hume is a mild-mannered executive with a perfect life, until one gruesome night he witnesses something that changes him forever. Transformed by grief, Hume eventually comes to the disturbing conclusion that no length is too great when protecting his family.
11.
Undisputed 2: Last Man Standing (2006)
1h 33m Action Crime Thriller
Sequel to the 2002 film. This time, Heavyweight Champ George "Iceman" Chambers (White) is sent to a Russian jail on trumped-up drug charges. In order to win his freedom he must fight against the jailhouse fighting champ Uri Boyka (Adkins) in a battle to the death. This time he is not fighting for a title, he is fighting for his life!
explore
Check out more list from our community