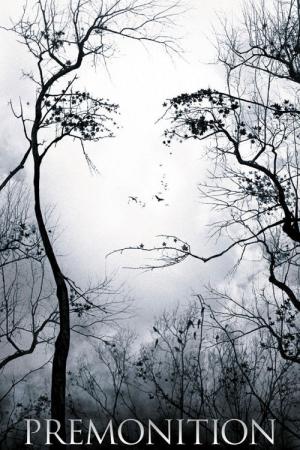 14 Best Movies Like Premonition ...
If you liked this movie , you will for sure love these too! In this list we highlight some of the best films that share a very similar premise to 'Premonition', and are worth checking out.
When Jess sets sail on a yacht with a group of friends, she cannot shake the feeling that there is something wrong. Her suspicions are realised when the yacht hits a storm and the group is forced to board a passing ocean liner to get to safety, a ship Jess is convinced she's been on before.
1h 39m
Director, Writer: Christopher Smith
Horror
Walter Sparrow is an animal control officer that becomes obsessed with a mysterious book that seems to be based on his own life. As soon as he opens the book, he notices strange parallels between what he reads and what he's experienced. But now he's worried that a fictional murder might materialize.
1h 41m
Director: Joel Schumacher
Screenplay: Fernley Phillips
Thriller Drama Mystery
Returning to the same medical school where they were test subjects years before, two twisted serial killers use brutal sex acts to kill off a group of med students.
1h 20m
Director, Writer: Chad Ferrin
Writer: Roham Ghodsi
Writer: Rosie Roberts
Horror Comedy
A mysterious story of two magicians whose intense rivalry leads them on a life-long battle for supremacy -- full of obsession, deceit and jealousy with dangerous and deadly consequences.
2h 10m
Director, Screenplay: Christopher Nolan
Novel: Christopher Priest
Screenplay: Jonathan Nolan
Drama Mystery Thriller
Flying at 40,000 feet in a state-of-the art aircraft that she helped design, Kyle Pratt's 6-year-old daughter Julia vanishes without a trace. Or did she? No one on the plane believes Julia was ever onboard. And now Kyle, desperate and alone, can only count on her own wits to unravel the mystery and save her daughter.
1h 38m
Director: Robert Schwentke
Screenplay: Peter A. Dowling
Screenplay: Billy Ray
Thriller Drama Mystery
6.
What Lies Beneath (2000)
When Claire Spencer starts hearing ghostly voices and seeing spooky images, she wonders if an otherworldly spirit is trying to contact her. All the while, her husband tries to reassure her by telling her it's all in her head. But as Claire investigates, she discovers that the man she loves might know more than he's letting on.
2h 10m
Director: Robert Zemeckis
Screenplay: Clark Gregg
Story: Sarah Kernochan
Drama Horror Mystery Thriller
7.
Before I Go to Sleep (2014)
A woman wakes up every day, remembering nothing as a result of a traumatic accident in her past. One day, new terrifying truths emerge that force her to question everyone around her.
1h 32m
Director, Screenplay: Rowan Joffe
Novel: S.J. Watson
Mystery Thriller
Rachel Carson, a best-selling crime novelist, is devastated and filled with guilt over the accidental death of her son. Hoping that a change of scenery will help alleviate her suffering, she leaves her home in the city and moves into a vacant country house owned by a friend and begins a relationship with charming local Angus. But, just as her life is taking a turn for the better, Rachel realizes she's being romanced by a ghost, leading her to doubt her own sanity.
1h 50m
Author, Director: Craig Rosenberg
Mystery Thriller Drama Horror
A grieving doctor is being contacted by his late wife through his patient's near death experiences.
1h 44m
Author: Mike Thompson
Author: David Seltzer
Author: Brandon Camp
Director: Tom Shadyac
Drama
Telly Paretta is a grieving mother struggling to cope with the loss of her 8-year-old son. She is stunned when her psychiatrist reveals that she has created eight years of memories about a son she never had. But when she meets a man who has had a similar experience, Telly embarks on a search to prove her son's existence, and her sanity.
1h 31m
Director: Joseph Ruben
Screenplay: Gerald Di Pego
Drama Horror Mystery Science Fiction Thriller
Decorated soldier Captain Colter Stevens wakes up in the body of an unknown man, discovering he's involved in a mission to find the bomber of a Chicago commuter train. He learns he's part of a top-secret experimental program that enables him to experience the final 8 minutes of another person's life. Colter re-lives the train incident over and over again, gathering more clues each time.
1h 33m
Director: Duncan Jones
Writer: Ben Ripley
Thriller Science Fiction Mystery
Simon Cable wakes up in a hospital bed, confused and disoriented. He soon discovers from doctors that he has amnesia and is unable to remember the last two years of his life. Cable investigates what has happened to him and slowly pieces together his enigmatic past.
1h 30m
Director: Roland Suso Richter
Screenplay: Michael Cooney
Thriller Mystery Science Fiction Drama
Samantha Kingston has everything. Then, everything changes. After one fateful night, she wakes up with no future at all. Trapped into reliving the same day over and over, she begins to question just how perfect her life really was.
1h 38m
Director: Ry Russo-Young
Novel: Lauren Oliver
Screenplay: Maria Maggenti
Screenplay: Gina Prince-Bythewood
Drama Mystery Thriller Fantasy
Following a terrible car crash, a woman awakes to find an enigmatic mortician preparing her for burial.
1h 44m
Director, Writer: Agnieszka Wojtowicz-Vosloo
Writer: Paul Vosloo
Writer: Jakub Korolczuk
Drama Horror Mystery Thriller
explore
Check out more list from our community