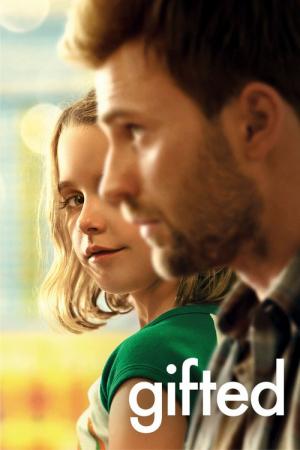 11 Best Movies Like Gifted ...
If you liked this one , you will definitely love these too! In this selection we highlight some of the best films that share a very similar mood to 'Gifted', and are worth checking out.
1h 36m Drama
Set in 1940's France, a new teacher at a school for disruptive boys gives hope and inspiration.
1h 52m Drama Thriller
In a remote woodland cabin, a small town doctor discovers Nell - a beautiful young hermit woman with many secrets.
3.
Fried Green Tomatoes (1991)
2h 10m Drama Comedy
Amidst her own personality crisis, southern housewife Evelyn Couch meets Ninny, an outgoing old woman who tells her the story of Idgie Threadgoode and Ruth Jamison, two young women who experienced hardships and love in Whistle Stop, Alabama in the 1920s.
4.
To Sir, with Love (1967)
1h 45m Drama
Idealistic engineer-trainee and his experiences in teaching a group of rambunctious white high school students from the slums of London's East End.
1h 36m Drama
Grace, a compassionate young supervisor at a foster care facility, helps at-risk teens. But when a new charge dredges up memories of her own troubled past, Grace's tough exterior begins eroding.
1h 40m Drama Romance
Despite her sheltered upbringing, Jenny is a teen with a bright future; she's smart, pretty, and has aspirations of attending Oxford University. When David, a charming but much older suitor, motors into her life in a shiny automobile, Jenny gets a taste of adult life that she won't soon forget.
1h 41m Drama
When her boyfriend is arrested for marijuana possession, Joleen Reedy and her 11-year-old daughter, Tara, take refuge with Joleen's aimless brother, James. Joleen soon runs off with a truck driver, and James is unable to meet his responsibilities. After Child Protective Services takes possession of Tara, James abducts her from a foster home, and the two travel from California to Utah, where his abusive father lives.
1h 46m Drama
Khaila Richards, a crack-addicted single mother, accidentally leaves her baby in a dumpster while high and returns the next day in a panic to find he is missing. In reality, the baby has been adopted by a warm-hearted social worker, Margaret Lewin, and her husband, Charles. Years later, Khaila has gone through rehab and holds a steady job. After learning that her child is still alive, she challenges Margaret for the custody.
9.
Front of the Class (2008)
1h 35m Drama TV Movie
"Front of the Class" is based on the true story of Brad Cohen -- played in the movie by Jimmy Wolk -- who, after being challenged by Tourette's syndrome from a very young age, defies all odds to become a gifted teacher
1h 42m Comedy
A young boy whose parents just divorced finds an unlikely friend and mentor in the misanthropic, bawdy, hedonistic, war veteran who lives next door.
11.
Manchester by the Sea (2016)
2h 18m Drama
After his older brother passes away, Lee Chandler is forced to return home to care for his 16-year-old nephew. There he is compelled to deal with a tragic past that separated him from his family and the community where he was born and raised.
explore
Check out more list from our community