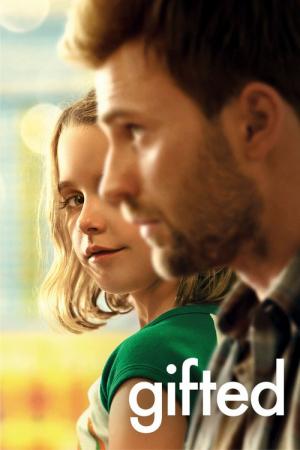 30 Best Movies Like Gifted ...
If you liked this film , you will definitely love these too! In this selection we highlight some of the best films that share a very similar mood to '', and are worth checking out.
2h 21m Action Adventure Fantasy
An Amazon princess comes to the world of Man in the grips of the First World War to confront the forces of evil and bring an end to human conflict.
2.
Good Will Hunting (1997)
2h 7m Drama
Will Hunting has a genius-level IQ but chooses to work as a janitor at MIT. When he solves a difficult graduate-level math problem, his talents are discovered by Professor Gerald Lambeau, who decides to help the misguided youth reach his potential. When Will is arrested for attacking a police officer, Professor Lambeau makes a deal to get leniency for him if he will get treatment from therapist Sean Maguire.
3.
Akeelah and the Bee (2006)
1h 52m Drama
Akeelah is a precocious 11-year-old girl from south Los Angeles with a gift for words. Despite her mother's objections, Akeelah enters various spelling contests, for which she is tutored by the forthright Dr. Larabee, her principal Mr. Welch, and the proud residents of her neighborhood. Akeelah's aptitude earns her an opportunity to compete for a spot in the Scripps National Spelling Bee.
2h 12m Drama
Although Sam has the mental capacity of a 7-year-old, he has a daughter with a homeless woman who abandons them when they leave the hospital, leaving Sam to raise Lucy on his own. But as Lucy grows up, Sam's limitations start to become a problem and the authorities take her away. Sam shames high-priced lawyer, Rita into taking his case pro bono and in turn teaches her the value of love and family.
2h 2m Drama
Like some other kids, 12-year-old Trevor McKinney believed in the goodness of human nature. Like many other kids, he was determined to change the world for the better. Unlike most other kids, he succeeded.
1h 36m Drama
Grace, a compassionate young supervisor at a foster care facility, helps at-risk teens. But when a new charge dredges up memories of her own troubled past, Grace's tough exterior begins eroding.
2h 12m Drama Fantasy
After suffering a family tragedy, Mack Phillips spirals into a deep depression causing him to question his innermost beliefs. Facing a crisis of faith, he receives a mysterious letter urging him to an abandoned shack deep in the Oregon wilderness. Despite his doubts, Mack journeys to the shack and encounters an enigmatic trio of strangers led by a woman named Papa. Through this meeting, Mack finds important truths that will transform his understanding of his tragedy and change his life forever.
1h 42m Comedy
A young boy whose parents just divorced finds an unlikely friend and mentor in the misanthropic, bawdy, hedonistic, war veteran who lives next door.
9.
The Kindergarten Teacher (2018)
1h 36m Drama
Lisa Spinelli is a Staten Island teacher who is unusually devoted to her students. When she discovers one of her five-year-olds is a prodigy, she becomes fascinated with the boy, ultimately risking her family and freedom to nurture his talent.
1h 52m Drama Thriller
In a remote woodland cabin, a small town doctor discovers Nell - a beautiful young hermit woman with many secrets.
1h 46m Drama
Khaila Richards, a crack-addicted single mother, accidentally leaves her baby in a dumpster while high and returns the next day in a panic to find he is missing. In reality, the baby has been adopted by a warm-hearted social worker, Margaret Lewin, and her husband, Charles. Years later, Khaila has gone through rehab and holds a steady job. After learning that her child is still alive, she challenges Margaret for the custody.
1h 40m Drama Romance
Despite her sheltered upbringing, Jenny is a teen with a bright future; she's smart, pretty, and has aspirations of attending Oxford University. When David, a charming but much older suitor, motors into her life in a shiny automobile, Jenny gets a taste of adult life that she won't soon forget.
1h 25m Drama Family
It's a hot summer day in 1933 in South Philly, where 12-year old Gennaro lives with his widowed mom and his ailing grandpa, who sits outside holding tight to his last quarter, which he's promised to Gennaro and which Gennaro would like to have to buy a ticket to the plush new movie theater. But grandpa's not ready to pass on the quarter or pass on to his final reward: he has some unfinished business with a woman from his past, and he enlists Gennaro to act as his emissary.
14.
Searching for Bobby Fischer (1993)
1h 50m Drama
A prepubescent chess prodigy refuses to harden himself in order to become a champion like the famous but unlikable Bobby Fischer.
15.
What Maisie Knew (2012)
16.
Front of the Class (2008)
1h 35m Drama TV Movie
"Front of the Class" is based on the true story of Brad Cohen -- played in the movie by Jimmy Wolk -- who, after being challenged by Tourette's syndrome from a very young age, defies all odds to become a gifted teacher
17.
A Brilliant Young Mind (2014)
1h 51m Drama
A socially awkward teenage math prodigy finds new confidence and new friendships when he lands a spot on the British squad at the International Mathematics Olympiad.
1h 54m Family Drama Music
An orphaned musical prodigy uses his gift as a clue to finding his birth parents.
19.
To Sir, with Love (1967)
1h 45m Drama
Idealistic engineer-trainee and his experiences in teaching a group of rambunctious white high school students from the slums of London's East End.
20.
Me and Earl and the Dying Girl (2015)
1h 45m Comedy Drama
Greg is coasting through senior year of high school as anonymously as possible, avoiding social interactions like the plague while secretly making spirited, bizarre films with Earl, his only friend. But both his anonymity and friendship threaten to unravel when his mother forces him to befriend a classmate with leukemia.
21.
Fried Green Tomatoes (1991)
2h 10m Drama Comedy
Amidst her own personality crisis, southern housewife Evelyn Couch meets Ninny, an outgoing old woman who tells her the story of Idgie Threadgoode and Ruth Jamison, two young women who experienced hardships and love in Whistle Stop, Alabama in the 1920s.
23.
Just Like the Son (2006)
1h 26m Drama
A petty thief's mentoring of an apparent orphan takes a profound turn when he kidnaps the boy from a foster home and drives him cross-country to his sister's house in Texas.
1h 41m Drama
When her boyfriend is arrested for marijuana possession, Joleen Reedy and her 11-year-old daughter, Tara, take refuge with Joleen's aimless brother, James. Joleen soon runs off with a truck driver, and James is unable to meet his responsibilities. After Child Protective Services takes possession of Tara, James abducts her from a foster home, and the two travel from California to Utah, where his abusive father lives.
25.
A River Runs Through It (1992)
2h 3m Drama
A River Runs Through is a cinematographically stunning true story of Norman Maclean. The story follows Norman and his brother Paul through the experiences of life and growing up, and how their love of fly fishing keeps them together despite varying life circumstances in the untamed west of Montana in the 1920's.
1h 51m Drama Romance
Travis and Gabby first meet as neighbors in a small coastal town and wind up in a relationship that is tested by life's most defining events.
1h 45m Drama
The Chosen follows the story of two teenage boys determined to remain friends despite the deep differences between their two families. Set in New York during the 1940s, this provocative film follows the son of an orthodox rabbi and the son of a secular father, raised to question everything around him, including his religion. A moving coming of age story.
28.
Manchester by the Sea (2016)
2h 18m Drama
After his older brother passes away, Lee Chandler is forced to return home to care for his 16-year-old nephew. There he is compelled to deal with a tragic past that separated him from his family and the community where he was born and raised.
1h 36m Drama
Set in 1940's France, a new teacher at a school for disruptive boys gives hope and inspiration.
explore
Check out more list from our community