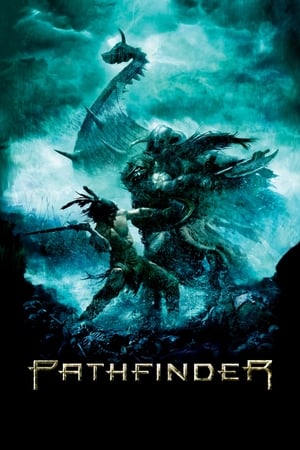 27 Best Movies Like Pathfinder ...
If you liked this film , you will definitely love these too! In this collection we highlight some of the best films that share a very similar mood to '', and are worth checking out.
1.
The 13th Warrior (1999)
1h 42m Adventure History Action
A Muslim ambassador exiled from his homeland, Ahmad ibn Fadlan finds himself in the company of Vikings. While the behavior of the Norsemen initially offends ibn Fadlan, the more cultured outsider grows to respect the tough, if uncouth, warriors. During their travels together, ibn Fadlan and the Vikings get word of an evil presence closing in, and they must fight the frightening and formidable force, which was previously thought to exist only in legend.
2h 19m Action Adventure Drama Thriller
Set in the Mayan civilization, when a man's idyllic presence is brutally disrupted by a violent invading force, he is taken on a perilous journey to a world ruled by fear and oppression where a harrowing end awaits him. Through a twist of fate and spurred by the power of his love for his woman and his family he will make a desperate break to return home and to ultimately save his way of life.
1h 26m Adventure
Around the year 1000 AD warlike people, the so-called "tjuder", roam in northern Scandinavia. As they brutally kill a family in a remote area, including the parents and their little daughter, the family's teenage son, Aigin, observes the slaughter. He manages to flee from these killers and reaches a camp with other Lapps whose inhabitants are worried if he has been able to hide his track. Afraid of the murderous people, they decide to flee to the coast. The boy stays alone to avenge his family's murder. Unfortunately, they get him before he can do anything and force him to lead them to the other Lapps. He guides them but has a plan to destroy the barbarous people before reaching the camp.
2h 40m Adventure History War Drama
In the year of 754 AD, during a time of epic battles and bloodshed, the legend of the pagan warrior king, Rebad, is born, but so is a new weapon against his people: Christianity. Redbad must ultimately unite a Viking army powerful enough to defeat the seemingly invincible Franks.
5.
Beowulf & Grendel (2005)
1h 43m Action Adventure Drama Fantasy
The blood-soaked tale of a Norse warrior's battle against the great and murderous troll, Grendel. Heads will roll. Out of allegiance to the King Hrothgar, the much respected Lord of the Danes, Beowulf leads a troop of warriors across the sea to rid a village of the marauding monster.
6.
Northmen - A Viking Saga (2014)
1h 37m Adventure Action Drama
A band of Vikings cross enemy lines and a panicked race begins. The losers will pay with their lives.
2h 14m Action War
A British multinational company seeks to overthrow a vicious dictator in central Africa. It hires a band of (largely aged) mercenaries in London and sends them in to save the virtuous but imprisoned opposition leader who is also critically ill and due for execution. Just when the team has performed a perfect rescue, the multinational does a deal with the vicious dictator leaving the mercenary band to escape under their own steam and exact revenge.
8.
A Viking Saga: The Darkest Day (2013)
1h 22m Adventure Action Thriller
Cast into a violent and bloody world of murder, Hereward, a novice monk, must deliver the Holy Gospel of Lindisfarne - a book of great beauty and power - to the safety of the Iona monastery, while being pursued by a Viking death squad hell- bent on its capture. On his way to the monastery, he meets a fierce and skilled swordsman who answers his prayers and dedicates his life to protecting Hereward while he delivers the book. In the midst of their journey, they are confronted by Vikings ready to kill in order to get what they want, leaving Hereward and his protector at their mercy.
9.
Kull the Conqueror (1997)
1h 35m Adventure Fantasy Action
A barbarian named Kull becomes ruler after defeating the old king in battle. In an effort to regain the throne, the former king's heirs resurrect Akivasha, a witch queen. However, Akivasha has plans of her own for the throne, and only Kull stands in the way.
10.
Sword of Vengeance (2015)
1h 26m History
Returning to his homeland after years of slavery, a Norman prince seeks revenge on his father's murderer – his ruthless uncle, Earl Durant. Gaining the trust of a band of exiled farmers, he leads them into battle against Durant, exploiting them in his inexorable quest for vengeance. As one by one they are slaughtered in the brutal battle, will the prince sacrifice everything an everyone to fulfil his quest for blood?
11.
Conan the Barbarian (2011)
1h 53m Adventure Fantasy Action
A quest that begins as a personal vendetta for the fierce Cimmerian warrior soon turns into an epic battle against hulking rivals, horrific monsters, and impossible odds, as Conan (Jason Momoa) realizes he is the only hope of saving the great nations of Hyboria from an encroaching reign of supernatural evil.
12.
Berserker: Hell's Warrior (2004)
1h 38m Action
A mysterious warrior teams up with the daughter and son of a deposed Chinese Emperor to defeat their cruel Uncle, who seeks their deaths.
14.
A Viking Saga: Son of Thor (2008)
1h 22m Adventure Drama
Drama set in the viking age, Helgi witnesses the destruction of his village and narrowly escapes to his uncle Rurik who raises him like his son. Many years later he meets the people responsible for his parents death and someone he never expected to see again.
1h 37m Adventure Action Drama
Britain, A.D. 117. Quintus Dias, the sole survivor of a Pictish raid on a Roman frontier fort, marches north with General Virilus' legendary Ninth Legion, under orders to wipe the Picts from the face of the Earth and destroy their leader, Gorlacon.
2h 8m Adventure Drama Action Thriller Romance
In war-torn Japan, the Tokugawa Shogun, desperate to restore peace to his people, orders the assassination of the hostile warlords. A beautiful young woman is raised from birth with nine other orphans, to become an assassin. Her name is Azumi, the ultimate assassin.
17.
Thor: Hammer of the Gods (2009)
1h 24m Action Adventure Drama Fantasy TV Movie
Thor along with his friends travels to mysterious island seeking glory and fame. Upon arriving they encounter strange creatures and they start searching the island for answers. Meanwhile Thor keeps seeing visions for a mighty warrior and a big hammer and Freyja tells him that his visions are clues so they start searching for the hammer.
1h 59m Science Fiction Action Thriller
Betrayed by his own kind and left for dead on a desolate planet, Riddick fights for survival against alien predators and becomes more powerful and dangerous than ever before. Soon bounty hunters from throughout the galaxy descend on Riddick only to find themselves pawns in his greater scheme for revenge. With his enemies right where he wants them, Riddick unleashes a vicious attack of vengeance before returning to his home planet of Furya to save it from destruction.
19.
The Dead Lands (2014)
1h 48m Action Adventure
Hongi, a Maori chieftain's teenage son, must avenge his father's murder in order to bring peace and honour to the souls of his loved ones after his tribe is slaughtered through an act of treachery. Vastly outnumbered by a band of villains led by Wirepa, Hongi's only hope is to pass through the feared and forbidden "Dead Lands" and forge an uneasy alliance with a mysterious warrior, a ruthless fighter who has ruled the area for years.
20.
Ironclad: Battle for Blood (2014)
1h 48m Action Adventure
A survivor of the Great Siege of Rochester Castle fights to save his clan from from Celtic raiders. A sequel to the 2011 film, "Ironclad."
21.
Shogun Assassin (1980)
1h 25m Action
A Shogun who grew paranoid as he became senile sent his ninjas to kill his samurai. They failed but did kill the samurai's wife. The samurai swore to avenge the death of his wife and roams the countryside with his toddler son in search of vengeance.
2h 6m Adventure War History Action
The story of the Arthurian legend, based on the 'Sarmatian hypothesis' which contends that the legend has a historical nucleus in the Sarmatian heavy cavalry troops stationed in Britain, and that the Roman-British military commander, Lucius Artorius Castus is the historical person behind the legend.
1h 29m Adventure Fantasy Action
The tyrant Gedren seeks the total power in a world of barbarism. She raids the city Hablac and kills the keeper of a talisman that gives her great power. Red Sonja, sister of the keeper, sets out with her magic sword to overthrow Gedren.
1h 26m Adventure Drama
In feudal India, a warrior (Khan) who renounces his role as the longtime enforcer to a local lord becomes the prey in a murderous hunt through the Himalayan mountains.
2h 37m Western Drama Adventure
In the 1820s, a frontiersman, Hugh Glass, sets out on a path of vengeance against those who left him for dead after a bear mauling.
26.
Surviving the Game (1994)
1h 36m Action
A homeless man is hired as a survival guide for a group of wealthy businessmen on a hunting trip in the mountains, unaware that they are killers who hunt humans for sport, and that he is their new prey.
explore
Check out more list from our community