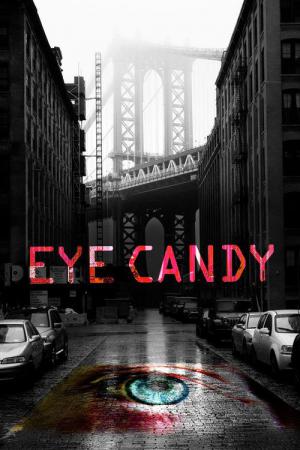 16 Best Shows Like Eye Candy ...
If you liked this one , you will probably love these too! In this list we highlight some of the best films that share a very similar premise to '', and are worth checking out.
1h 23m Crime Drama Horror Thriller
Fiona Wagner, a journalism student, tracks a cold-blooded killer with the help of her detective father and a therapist.
2.
Harper's Island (2009)
42m Mystery Drama
A group of family and friends travels to a secluded island for a destination wedding. They've come to laugh... to love... and, though they don't know it... to die. As the wedding festivities begin, friendships are tested and secrets exposed as a murderer claims victims, one by one, transforming the wedding week of fun and celebration into a terrifying struggle for survival.
3.
Chasing Shadows (2014)
1h Crime Drama
Chasing Shadows' follows a team of special operatives who are tracking down serial killers.
42m Crime Drama Mystery
An elite team of FBI profilers analyze the country's most twisted criminal minds, anticipating their next moves before they strike again. The Behavioral Analysis Unit's most experienced agent is David Rossi, a founding member of the BAU who returns to help the team solve new cases.
1h 17m Documentary
Heartbroken after his beloved leaves due to his polyamorous lifestyle, Baba Dez, a sacred sexual healer, manifests her back by doing Sex Magic with other women.
6.
Thorne: Sleepyhead (2010)
1h Crime Drama
Thorne is a television drama series which debuted on Sky1 in the UK on 10 October 2010. It stars David Morrissey who plays the title role of Detective Inspector Tom Thorne created by crime writer Mark Billingham. The supporting cast includes Aidan Gillen, Eddie Marsan and Natascha McElhone.
1h 33m Horror Thriller Mystery
Detectives use clues from various recording devices to piece together events surrounding a massacre involving bus passengers at an abandoned gas station.
8.
Lincoln Rhyme: Hunt for the Bone Collector (2020)
45m Crime Mystery Drama
Former NYPD detective and forensic genius Lincoln Rhyme was at the top of his game until a serious accident at the hands of a notorious serial killer forced him out of the field. When Amelia Sachs, an intuitive young officer who has a gift for profiling, finds herself hot on the killer's trail, Rhyme finds a partner for this new game of cat and mouse.
1h 27m Thriller Drama Mystery
Bernard Salzmann's thriller Assumed Killer tells the tale of a reporter investigating a serial killer. After she suffers an accident and becomes an amnesiac, she begins to suspect her husband may be the person responsible for the brutal slayings
10.
Death in Holy Orders (2003)
1h 30m Mystery Crime Drama
Detective Adam Dalgliesh investigates the death of a young ordinand who died in mysterious circumstances.
45m Crime Drama
The FBI's team of Cyber Crime Investigators, headed by Special Agent Avery Ryan, works to solve cases involving the dark-net. Avery, a Special Agent in Charge and esteemed Cyber-Psychologist heads up a team, including Senior Special Agent Elijah Mundo, tasked with solving murders, cyber-theft, hacking, sex offences, and blackmail.
12.
Boston Strangler: The Untold Story (2008)
1h 30m Crime Drama Mystery Thriller
Boston Strangler: The Untold Story is an intense true-crime thriller about Albert De Salvo, a wise cracking, small time criminal with an unrelenting sex drive, who ultimately falsely confesses to being the strangler that wreaked havoc in Boston during the early sixties. Guided by his manipulative cell mate, who knows more about the murders than he reveals, they devise a plan to gain all of the notoriety from the killings and the money from the reward. Meanwhile, Detective John Marsden, searches out the truth certain that they were not committed by one man. Fighting the bureaucracy of the day, Marsden lets his emotions get the best of him as he follows the trail of the murders.
43m Crime Drama Mystery
Patrick Jane, a former celebrity psychic medium, uses his razor sharp skills of observation and expertise at "reading" people to solve serious crimes with the California Bureau of Investigation.
14.
Annika Bengtzon: Crime Reporter (2012)
1h 30m Crime
A stripper at the club Studio Six is murdered. A political scandal takes off when the Minister of Commerce appears to have been at the club. He resigns - but only to hide an even bigger secret.
15.
Those Who Kill (2014)
43m Action & Adventure Crime
Follows Catherine Jensen, a recently promoted homicide detective who enlists the help of Thomas Schaeffer, a forensic psychologist, to track down serial killers and relentlessly seeks the truth behind the disappearance of her brother.
explore
Check out more list from our community