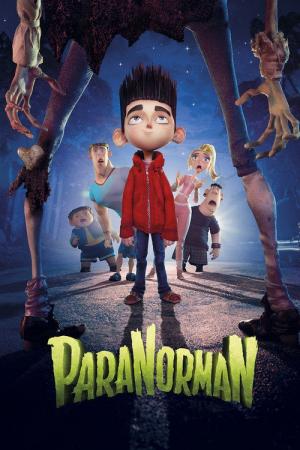 12 Best Movies Like Paranorman ...
If you liked this film , you will for sure love these too! In this selection we highlight some of the best films that share a very similar mood to 'ParaNorman', and are worth checking out.
1.
Stuart Little 2 (2002)
1h 18m Family Adventure Animation Comedy
Stuart, an adorable white mouse, still lives happily with his adoptive family, the Littles, on the east side of Manhattan's Central Park. More crazy mouse adventures are in store as Stuart, his human brother, George, and their mischievous cat, Snowbell, set out to rescue a friend.
1h 40m Animation Family Fantasy
When Coraline moves to an old house, she feels bored and neglected by her parents. She finds a hidden door with a bricked up passage. During the night, she crosses the passage and finds a parallel world where everybody has buttons instead of eyes, with caring parents and all her dreams coming true. When the Other Mother invites Coraline to stay in her world forever, the girl refuses and finds that the alternate reality where she is trapped is only a trick to lure her.
1h 27m Animation Comedy Family
When a car hits young Victor's pet dog Sparky, Victor decides to bring him back to life the only way he knows how. But when the bolt-necked "monster" wreaks havoc and terror in the hearts of Victor's neighbors, he has to convince them that Sparky's still the good, loyal friend he was.
1h 37m Animation Comedy Family Fantasy
An orphaned boy raised by underground creatures called Boxtrolls comes up from the sewers and out of his box to save his family and the town from the evil exterminator, Archibald Snatcher.
5.
Howl's Moving Castle (2004)
1h 59m Fantasy Animation Adventure
When Sophie, a shy young woman, is cursed with an old body by a spiteful witch, her only chance of breaking the spell lies with a self-indulgent yet insecure young wizard and his companions in his legged, walking castle.
1h 17m Romance Fantasy Animation
Set in a 19th-century european village, this stop-motion animation feature follows the story of Victor, a young man whisked away to the underworld and wed to a mysterious corpse bride, while his real bride Victoria waits bereft in the land of the living.
22m Animation Sci-Fi & Fantasy Comedy
The adventures of goth girl Lydia Deetz and her undead friend Beetlejuice as they explore The Neitherworld, a wacky afterlife realm inhabited by monsters, ghosts, ghouls and zombies.
8.
Scooby-Doo and the Loch Ness Monster (2004)
1h 14m Family Adventure Animation Comedy Fantasy Mystery
While the gang travel to Scotland to visit Daphne's cousin and witness the Highland Games, they find themselves terrorized by the legendary Loch Ness Monster.
2h 5m Animation Family Fantasy
A young girl, Chihiro, becomes trapped in a strange new world of spirits. When her parents undergo a mysterious transformation, she must call upon the courage she never knew she had to free her family.
10.
Scooby-Doo and the Alien Invaders (2000)
1h 14m Animation Family Comedy Mystery Science Fiction Adventure
A cosmic case of flying saucers, intergalactic intrigue and out-of-this-world romance launches Scooby-Doo and the Mystery Gang into their most unearthly adventure ever.
1h 31m Animation Comedy Family Fantasy
Monsters under the bed are scary enough, but what happens when an entire house is out to get you? Three teens aim to find out when they go up against a decrepit neighboring home and unlock its frightening secrets.
12.
Stuart Little 3: Call of the Wild (2005)
1h 12m Fantasy Animation Comedy Family
With school out for the summer, The Littles are vacationing in a cabin by the lake, and Stuart is so excited he could burst! But when Snowbell the cat is captured by a mean-spirited creature known simply as the Beast, it's up to Stuart and a skunk named Reeko to rescue him and a few other friends.
explore
Check out more list from our community