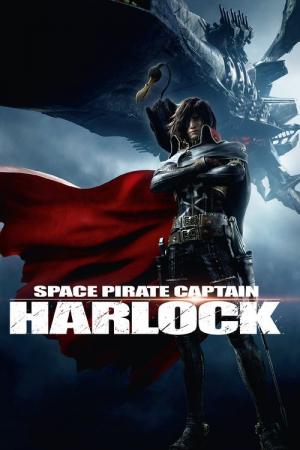 14 Best Movies Like Harlock Space Pirate ...
If you liked this film , you will probably love these too! In this list we highlight some of the best films that share a very similar premise to 'Harlock: Space Pirate', and are worth checking out.
1.
Battle for Terra (2007)
1h 25m Action Adventure Animation Science Fiction
1h 53m Fantasy Animation Science Fiction
3.
Interstella 5555: The 5tory of the 5ecret 5tar 5ystem (2003)
4.
Galaxy Express 999 (1979)
5.
Evangelion: 1.0 You Are (2007)
1h 41m Animation Science Fiction Action Drama
6.
Nausicaa of the Valley of the Wind (1984)
1h 57m Adventure Animation Fantasy
7.
Knights of Sidonia (2014)
24m Action & Adventure Animation Sci-Fi & Fantasy
1h 41m Animation Action Science Fiction
9.
Starship Troopers: Invasion (2012)
1h 29m Animation Action Science Fiction
10.
Appleseed Alpha (2014)
1h 30m Animation Science Fiction Action
11.
Gulliver's Travels Beyond the Moon (1965)
1h 20m Animation Science Fiction
12.
Wings of Honneamise (1987)
2h 1m Animation Science Fiction
13.
Treasure Planet (2002)
1h 35m Adventure Animation Family Fantasy Science Fiction
1h 30m Animation Science Fiction Adventure Fantasy Music
explore
Check out more list from our community