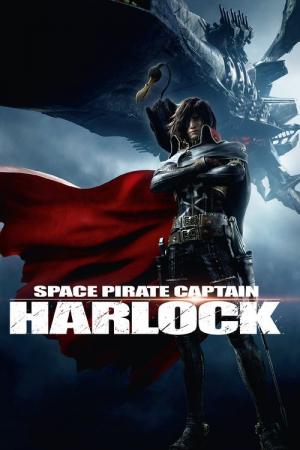 10 Best Movies Like Harlock Space Pirate ...
If you liked this film , you will for sure love these too! In this selection we highlight some of the best films that share a very similar premise to 'Harlock: Space Pirate', and are worth checking out.
1.
Galaxy Express 999 (1979)
2.
Nausicaa of the Valley of the Wind (1984)
1h 57m Adventure Animation Fantasy
After a global war, the seaside kingdom known as the Valley of the Wind remains one of the last strongholds on Earth untouched by a poisonous jungle and the powerful insects that guard it. Led by the courageous Princess Nausicaä, the people of the Valley engage in an epic struggle to restore the bond between humanity and Earth.
3.
Star Wars: The Clone Wars (2008)
25m Action & Adventure Animation Sci-Fi & Fantasy
Yoda, Obi-Wan Kenobi, Anakin Skywalker, Mace Windu and other Jedi Knights lead the Grand Army of the Republic against the droid army of the Separatists.
1h 53m Fantasy Animation Science Fiction
In this anime anthology, a salvage ship crew happens upon a haunted vessel in "Magnetic Rose"; a cold tablet turns a lab worker into a biological weapon in "Stink Bomb"; and an urban populace carries on an endless war with an unseen foe in "Cannon Fodder."
5.
Starship Troopers: Invasion (2012)
1h 29m Animation Action Science Fiction
A distant Federation outpost Fort Casey comes under attack by bugs. The team on the fast attack ship Alesia is assigned to help the Starship John A. Warden stationed in Fort Casey evacuate along with the survivors and bring military intelligence safely back to Earth. Carl Jenkins, now ministry of Paranormal Warfare, takes the starship on a clandestine mission before its rendezvous with the Alesia and goes missing in the nebula. Now, the battle-hardened troopers are charged with a rescue mission that may lead to a much more sinister consequence than they ever could have imagined....
6.
Evangelion: 1.0 You Are (2007)
1h 41m Animation Science Fiction Action Drama
After the Second Impact, Tokyo-3 is being attacked by giant monsters called Angels that seek to eradicate humankind. The child Shinji's objective is to fight the Angels by piloting one of the mysterious Evangelion mecha units. A remake of the first six episodes of GAINAX's famous 1996 anime series. The film was retitled "Evangelion: 1.01" for its DVD release and "Evangelion: 1.11" for a release with additional scenes.
7.
Arcadia of My Youth (1982)
30m Sci-Fi & Fantasy Animation
Arcadia of My Youth: Endless Orbit SSX is an animated television series created by Leiji Matsumoto. It's the sequel to the 1982 animated film Arcadia of My Youth. However, like many of the stories set in the Leijiverse, the continuity of the series does not necessarily agree with other Harlock series or films.
1h 41m Animation Action Science Fiction
In a utopian society created at the end of the third world war, a female warrior who has been plucked from the badlands begins to see cracks in this new facade. And what does this community have planned for the rest of humankind?
9.
Knights of Sidonia (2014)
24m Action & Adventure Animation Sci-Fi & Fantasy
An alien race called Gauna has destroyed Earth. leaving humanity struggling to survive aboard the spaceship Sidonia. Even though it's been a century since the last encounter with the Gauna, military service is mandatory. For Nagate Tanikaze, whose grandfather secretly hid him in the forgotten bowels of Sidonia, it's a strange new world as he's forced to come to the surface. Yet his recruitment comes just in time, for the Gauna have suddenly reappeared.
1h 30m Animation Science Fiction Adventure Fantasy Music
The embodiment of ultimate evil, a glowing orb terrorizes a young girl with bizarre stories of dark fantasy, eroticism and horror.
explore
Check out more list from our community