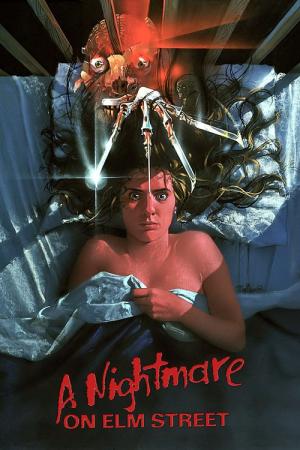 11 Best Movies Like Nightmare On Elm Street ...
If you liked this one , you will probably love these too! In this selection we highlight some of the best films that share a very similar premise to 'A Nightmare on Elm Street', and are worth checking out.
1h 31m Horror
A caretaker at a summer camp is burned when a prank goes tragically wrong. After several years of intensive treatment at hospital, he is released back into society, albeit missing some social skills. What follows is a bloody killing spree with the caretaker making his way back to his old stomping ground to confront one of the youths that accidently burned him.
2.
A Nightmare on Elm Street (2010)
1h 35m Horror Mystery Thriller
The film that brings back horror icon Freddy Krueger as a darker and more sinister character than ever before. While Freddy is on the prowl a group of teenagers being stalked soon learn they all have a common factor making them targets for this twisted killer.
1h 36m Horror
A priest-doctor chasing a man with supernatural regenerative abilities, who has recently escaped from a medical lab, reaches a small town where the mutant goes on a killing spree.
1h 36m Horror
Rebellious teen Amy defies her parents by going to a trashy carnival that has pulled into town. In tow are her boyfriend, Buzz, and their friends Liz and Richie. Thinking it would be fun to spend the night in the campy "Funhouse" horror ride, the teens witness a murder by a deformed worker wearing a mask. Locked in, Amy and her friends must evade the murderous carnival workers and escape before it leaves town the next day.
1h 24m Horror Thriller
Chris crashes into a carload of other young people, and the group of stranded motorists is soon lost in the woods of West Virginia, where they're hunted by three cannibalistic mountain men who are grossly disfigured by generations of inbreeding.
1h 52m Horror Mystery Fantasy
As Heather Langenkamp considers making another Nightmare on Elm Street film with Wes Craven, her son, Dylan, falls under the spell of the iconic disfigured villain Freddy Krueger. Eventually, Langenkamp must confront Freddy's demonic spirit to save the soul of Dylan.
7.
The Final Terror (1983)
1h 22m Horror Thriller
A group of friends head out for what is expected to be a vacation of hiking, camping and a good time, but when a backwoods mama finds them on her turf, it becomes anything but a vacation.
1h 31m Horror Thriller
Fifteen years after murdering his sister on Halloween night 1963, Michael Myers escapes from a mental hospital and returns to the small town of Haddonfield, Illinois to kill again.
9.
A Nightmare on Elm Street 2: Freddy's Revenge (1985)
1h 27m Horror
A new family moves into the house on Elm Street, and before long, the kids are again having nightmares about deceased child murderer Freddy Krueger. This time, Freddy attempts to possess a teenage boy to cause havoc in the real world, and can only be overcome if the boy's sweetheart can master her fear.
1h 39m Horror
An American newcomer to a prestigious German ballet academy comes to realize that the school is a front for something sinister amid a series of grisly murders.
11.
Sleepaway Camp (1983)
1h 25m Horror
Slightly disturbed and painfully shy Angela Baker is sent away to summer camp with her cousin. Not long after Angela's arrival, things start to go horribly wrong for anyone with sinister or less than honorable intentions.
explore
Check out more list from our community