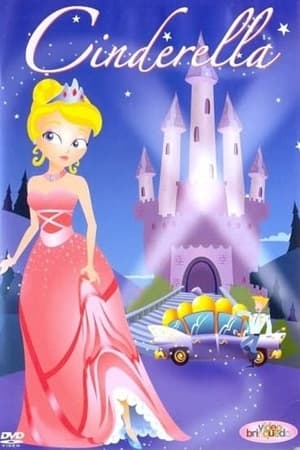 14 Best Movies Similar To Cinderella ...
If you liked this film , you will probably love these too! In this collection we highlight some of the best films that share a very similar mood to 'Cinderella', and are worth checking out.
1h 46m Adventure Comedy Drama Family Fantasy
After she spends all her money, an evil enchantress queen schemes to marry a handsome, wealthy prince. There's just one problem - he's in love with a beautiful princess, Snow White. Now, joined by seven rebellious dwarves, Snow White launches an epic battle of good vs. evil...
2.
Three Wishes for Cinderella (1973)
1h 22m Fantasy Drama Family Adventure Romance
Popelka, a resourceful and independent young girl, is a servant in her stepmother's house and confides her closest friend the owl. When she comes across three magical acorns, she's granted a single wish for each one of them.
3.
Ever After: A Cinderella Story (1998)
2h 1m Drama Romance Comedy
A unique 16th century woman, Danielle possesses a love of books, and can easily quote from Sir Thomas More's UTOPIA. An intriguing mix of tomboyish athleticism and physical beauty, she has more than enough charm to capture the heart of a prince ... after beaning him with an apple.
1h 28m TV Movie Family Fantasy Music Romance
Cinderella chafes under the cruelty of her wicked stepmother and her evil stepsisters, until her Fairy Godmother steps in to change her life for one unforgettable night. At the ball, she falls for handsome Prince Christopher, whose parents, King Maximillian and Queen Constantina, are anxious for him to find a suitable paramour.
5.
A Princess for Christmas (2011)
1h 29m Comedy Family TV Movie Romance
After her sister and brother-in-law's tragic death, an American woman who is the guardian for her young niece and nephew is invited to a royal European castle for Christmas by her late brother-in-law's father, the Duke of Castlebury. Feeling out of place as a commoner, she is determined to give her family a merry Christmas and surprises herself when she falls for a handsome prince.
1h 23m TV Movie Romance
While on a last-minute European holiday, a young woman finds herself in the middle of a real-life fairy tale when a chance meeting with a handsome local leads to something more. However, things get complicated when she learns that the "local" is actually a prince who is about to be crowned King, and whose mother is dead-set against her royal son's romance with the tourist.
7.
Another Cinderella Story (2008)
1h 30m Music Comedy
A guy who danced with what could be the girl of his dreams at a costume ball only has one hint at her identity: the Zune she left behind as she rushed home in order to make her curfew. And with a once-in-a-lifetime opportunity in front of him, he sets out to find his masked beauty.
8.
Alice in Wonderland (2010)
1h 48m Family Fantasy Adventure
Alice, an unpretentious and individual 19-year-old, is betrothed to a dunce of an English nobleman. At her engagement party, she escapes the crowd to consider whether to go through with the marriage and falls down a hole in the garden after spotting an unusual rabbit. Arriving in a strange and surreal place called 'Underland,' she finds herself in a world that resembles the nightmares she had as a child, filled with talking animals, villainous queens and knights, and frumious bandersnatches. Alice realizes that she is there for a reason – to conquer the horrific Jabberwocky and restore the rightful queen to her throne.
1h 53m Adventure Fantasy Family
In stifling Edwardian London, Wendy Darling mesmerizes her brothers every night with bedtime tales of swordplay, swashbuckling and the fearsome Captain Hook. But the children become the heroes of an even greater story, when Peter Pan flies into their nursery one night and leads them over moonlit rooftops through a galaxy of stars and to the lush jungles of Neverland.
10.
The Prince and Me (2004)
1h 51m Comedy Romance
A fairy tale love-story about pre-med student Paige who falls in love with a Danish Prince "Eddie" who refused to follow the traditions of his parents and has come to the US to quench his thirst for rebellion. Paige and Edward come from two different worlds, but there is an undeniable attraction between them.
2h 7m Adventure Fantasy Romance Family
In a countryside town bordering on a magical land, a young man makes a promise to his beloved that he'll retrieve a fallen star by venturing into the magical realm. His journey takes him into a world beyond his wildest dreams and reveals his true identity.
2h 8m Adventure Fantasy Romance Family
A kindhearted street urchin named Aladdin embarks on a magical adventure after finding a lamp that releases a wisecracking genie while a power-hungry Grand Vizier vies for the same lamp that has the power to make their deepest wishes come true.
13.
The Little Mermaid (2018)
1h 38m Adventure Fantasy Romance Drama Family
A young reporter and his niece discover a beautiful and enchanting creature they believe to be the real little mermaid.
1h 26m Drama Fantasy Romance
A curse transforms a handsome and arrogant young man into everything he detests in this contemporary retelling of Beauty and the Beast. Wealthy Kyle Kingson has everything a teenager could want in life, but he still gets off on humiliating the weaker and less attractive. When Kyle invites his misfit classmate Kendra to an environmental rally at their school, she questions his motivations but reluctantly accepts. Later, Kyle blows Kendra off, prompting the spurned goth girl to cast a dark spell on the swaggering egotist.
explore
Check out more list from our community