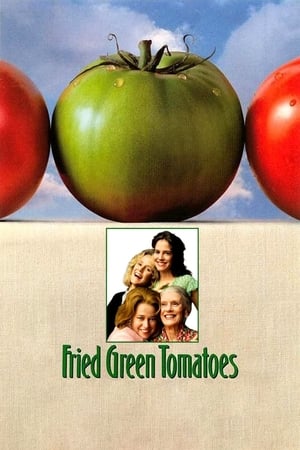 23 Best Movies Like Fried Green Tomatoes ...
If you liked this movie , you will for sure love these too! In this collection we highlight some of the best films that share a very similar premise to '', and are worth checking out.
1.
Driving Miss Daisy (1989)
1h 39m Drama
The story of an old Jewish widow named Daisy Werthan and her relationship with her black chauffeur, Hoke. From an initial mere work relationship grew in 25 years a strong friendship between the two very different characters in a time when those types of relationships where shunned.
2.
Steel Magnolias (1989)
1h 59m Comedy Drama Romance
This heart wrenching drama is about a beauty shop, in Louisana owned by Truvy, and the tragedies of all of her clients.
3.
The Secret Life of Bees (2008)
1h 54m Adventure Drama
Set in South Carolina in 1964, this is the tale of Lily Owens a 14 year-old girl who is haunted by the memory of her late mother. To escape her lonely life and troubled relationship with her father, Lily flees with Rosaleen, her caregiver and only friend, to a South Carolina town that holds the secret to her mother's past.
4.
Mona Lisa Smile (2003)
1h 57m Drama Romance
The story of Katherine Ann Watson, a feminist teacher who studied at UCLA graduate school and in 1953 left her boyfriend behind in Los Angeles, California to teach at Wellesley College, a conservative women's private liberal arts college in Massachusetts, United States.
5.
The Color Purple (1985)
2h 34m Drama
An epic tale spanning forty years in the life of Celie, an African-American woman living in the South who survives incredible abuse and bigotry. After Celie's abusive father marries her off to the equally debasing 'Mister' Albert Johnson, things go from bad to worse, leaving Celie to find companionship anywhere she can. She perseveres, holding on to her dream of one day being reunited with her sister in Africa.
6.
The Spitfire Grill (1996)
1h 57m Comedy Drama
Percy, upon being released from prison, goes to the small town of Gillead, to find a place where she can start over again. She is taken in by Hannah, to help out at her place, the Spitfire Grill. Percy brings change to the small town, stirring resentment and fear in some, and growth in others.
7.
Divine Secrets of the Ya-Ya Sisterhood (2002)
1h 56m Comedy Drama Romance
A mother and daughter dispute is resolved by the "Yaya sisterhood" - long time friends of the mother.
8.
How to Make an American Quilt (1995)
1h 56m Drama Romance
Soon-to-be-wed graduate student Finn Dodd develops cold feet when she suspects her fiancé is cheating on her. In order to clear her head, Finn visits her grandmother, Hy, and great aunt, Glady Joe Cleary, in Grasse, Calif. There, Finn learns that Hy and Glady Joe are members of a group of passionate quilters, and over the course of her visit she is regaled with tales of love and life by women who have collected rich experiences and much wisdom.
1h 52m Drama
Rose, is taken in by the Hillyer family to serve as a 1930s housemaid so that she can avoid falling into a life of prostitution. Rose's appearence and personality is such that all men fall for her, and Rose knows it. She can't help herself from getting into trouble with men.
11.
The Trip to Bountiful (1985)
1h 48m Drama
Carrie Watts is living the twilight of her life trapped in an apartment in 1940's Houston, Texas with a controlling daughter-in-law and a hen-pecked son. Her fondest wish -- just once before she dies -- is to revisit Bountiful, the small Texas town of her youth which she still refers to as "home."
1h 38m Drama Romance
An intimate and turbulent relationship develops between Chase, a woman recovering from a nervous breakdown and Elizabeth, the caretaker employed to look after her.
14.
A Cool, Dry Place (1998)
1h 37m Drama Romance
Russell, a single father, balances his work as a lawyer with the care of his five-year-old son after his wife abandoned them. When she reappears creating turmoil, he must deal with his new love interest and the job opportunity of a lifetime.
15.
Clara's Heart (1988)
1h 48m Drama
David is a teenager whose parents are in a deteriorating marriage after their infant daughter dies. Clara is a chambermaid at a Jamaican resort who's hired to be a housekeeper. She and David develop a close bond, opening his eyes and heart to new experiences, and eventually leading to a disturbing secret in Clara's past.
16.
Nobody's Fool (1994)
1h 50m Drama Comedy
Sully is a rascally ne'er-do-well approaching retirement age. While he is pressing a worker's compensation suit for a bad knee, he secretly works for his nemesis, Carl, and flirts with Carl's young wife Toby. Sully's long- forgotten son and family have moved back to town, so Sully faces unfamiliar family responsibilities. Meanwhile, Sully's landlady's banker son plots to push through a new development and evict Sully from his mother's life.
2h 6m Drama War
The son of a Vietnam War Veteran must deal with neighborhood bullies as well as his dad's post-traumatic stress disorder while growing up in the deep south in the 1970's.
18.
Enchanted April (1991)
1h 29m Romance Drama
Based on Elizabeth Von Arnim's novel, four Englishwomen rent an Italian villa on holiday.
1h 56m Comedy Drama
In the Pacific Northwest during the 1950s, two young sisters whose mother has abandoned them wind up living with their Aunt Sylvie, whose views of the world and its conventions don't quite live up to most people's expectations.
20.
To Dance with the White Dog (1993)
21.
The Four Seasons (1981)
1h 47m Comedy Drama Romance
Three middle-aged wealthy couples take vacations together in Spring, Summer, Autumn and Winter. Along the way we are treated to mid-life, marital, parental and other crises.
22.
What's Eating Gilbert Grape (1993)
explore
Check out more list from our community