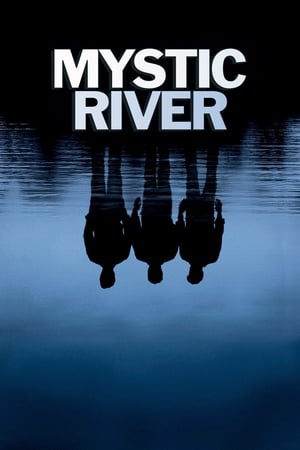 31 Best Movies Like Mystic River ...
If you liked this film , you will definitely love these too! In this collection we highlight some of the best films that share a very similar premise to '', and are worth checking out.
2h 33m Drama Thriller Crime
Keller Dover faces a parent's worst nightmare when his 6-year-old daughter, Anna, and her friend go missing. The only lead is an old motorhome that had been parked on their street. The head of the investigation, Detective Loki, arrests the driver, but a lack of evidence forces Loki to release his only suspect. Dover, knowing that his daughter's life is at stake, decides that he has no choice but to take matters into his own hands.
2h 27m Crime Drama Thriller
Two gangsters seek revenge on the state jail worker who during their stay at a youth prison sexually abused them. A sensational court hearing takes place to charge him for the crimes.
1h 53m Crime Drama Mystery
When 4 year old Amanda McCready disappears from her home and the police make little headway in solving the case, the girl's aunt, Beatrice McCready hires two private detectives, Patrick Kenzie and Angie Gennaro. The detectives freely admit that they have little experience with this type of case, but the family wants them for two reasons - they're not cops and they know the tough neighborhood in which they all live. As the case progresses, Kenzie and Gennaro face drug dealers, gangs and pedophiles. When they are about to solve the case, they are faced with a moral dilemma that tears them apart.
4.
The Girl with the Dragon Tattoo (2011)
2h 38m Thriller Crime Mystery Drama
This English-language adaptation of the Swedish novel by Stieg Larsson follows a disgraced journalist, Mikael Blomkvist, as he investigates the disappearance of a weary patriarch's niece from 40 years ago. He is aided by the pierced, tattooed, punk computer hacker named Lisbeth Salander. As they work together in the investigation, Blomkvist and Salander uncover immense corruption beyond anything they have ever imagined.
2h 7m Crime Mystery Thriller
Two homicide detectives are on a desperate hunt for a serial killer whose crimes are based on the "seven deadly sins" in this dark and haunting film that takes viewers from the tortured remains of one victim to the next. The seasoned Det. Sommerset researches each sin in an effort to get inside the killer's mind, while his novice partner, Mills, scoffs at his efforts to unravel the case.
2h 29m Mystery Thriller Drama
With his wife's disappearance having become the focus of an intense media circus, a man sees the spotlight turned on him when it's suspected that he may not be innocent.
1h 55m Drama Mystery Thriller Crime
Forensic psychologist Alex Cross travels to North Carolina and teams with escaped kidnap victim Kate McTiernan to hunt down "Casanova," a serial killer who abducts strong-willed women and forces them to submit to his demands. The trail leads to Los Angeles, where the duo discovers that the psychopath may not be working alone.
8.
Edge of Darkness (2010)
1h 57m Crime Drama Mystery Thriller
As a seasoned homicide detective, Thomas Craven has seen the bleakest side of humanity. But nothing prepares him for the toughest investigation of his life: the search for his only daughter Emma's killer. Now, he is on a personal mission to uncover the disturbing secrets surrounding her murder, including corporate corruption, government collusion and Emma's own mysterious life.
2h 37m Crime Drama Mystery Thriller
The true story of the investigation of the "Zodiac Killer", a serial killer who terrified the San Francisco Bay Area, taunting police with his ciphers and letters. The case becomes an obsession for three men as their lives and careers are built and destroyed by the endless trail of clues.
2h 9m Crime Drama Mystery Thriller
An arrogant, high-powered attorney takes on the case of a poor altar boy found running away from the scene of the grisly murder of the bishop who has taken him in. The case gets a lot more complex when the accused reveals that there may or may not have been a third person in the room. The intensity builds when a surprise twist alters everyone's perception of the crime.
11.
Dolores Claiborne (1995)
2h 12m Crime Drama Mystery
Dolores Claiborne was accused of killing her abusive husband twenty years ago, but the court's findings were inconclusive and she was allowed to walk free. Now she has been accused of killing her employer, Vera Donovan, and this time there is a witness who can place her at the scene of the crime. Things look bad for Dolores when her daughter Selena, a successful Manhattan magazine writer, returns to cover the story.
2h 3m Crime Drama Mystery Thriller
A police chief about to retire pledges to help a woman find her daughter's killer.
2h 1m Crime Thriller
Captivated by the lure of sudden wealth, the quiet rural lives of two brothers erupt into conflicts of greed, paranoia and distrust when over $4 million in cash is discovered at the remote site of a downed small airplane. Their simple plan to retain the money while avoiding detection opens a Pandora's box when the fear of getting caught triggers panicked behavior and leads to virulent consequences.
1h 58m Crime Mystery Thriller
Two Los Angeles homicide detectives are dispatched to a northern town where the sun doesn't set to investigate the methodical murder of a local teen.
15.
Memories of Murder (2003)
2h 11m Crime Drama Thriller
1986 Gyunggi Province. The body of a young woman is found brutally raped and murdered. Two months later, a series of rapes and murders commences under similar circumstances. And in a country that had never known such crimes, the dark whispers about a serial murderer grow louder. A special task force is set up in the area, with two local detectives Park Doo-Man and Jo Young-Goo joined by a detective from Seoul who requested to be assigned to the case.
16.
The Lovely Bones (2009)
2h 16m Fantasy Drama
After being brutally murdered, 14-year-old Susie Salmon watches from heaven over her grief-stricken family -- and her killer. As she observes their daily lives, she must balance her thirst for revenge with her desire for her family to heal.
1h 47m Crime Drama Mystery Thriller
An FBI agent teams with the town's veteran game tracker to investigate a murder that occurred on a Native American reservation.
18.
The Boston Strangler (1968)
1h 56m Crime Drama Mystery Thriller
Boston is being terrorized by a series of seemingly random murders of women. Based on the true story, the film follows the investigators path through several leads before introducing the Strangler as a character. It is seen almost exclusively from the point of view of the investigators who have very few clues to build a case upon.
2h 2m Crime Drama Thriller
A woman struggles to recover from a brutal attack by setting out on a mission for revenge.
1h 46m Drama Crime
Bob Saginowski finds himself at the center of a robbery gone awry and entwined in an investigation that digs deep into the neighborhood's past where friends, families, and foes all work together to make a living - no matter the cost.
21.
Arlington Road (1999)
1h 57m Crime Drama Thriller Mystery
Threats from sinister foreign nationals aren't the only thing to fear. Bedraggled college professor Michael Faraday has been vexed (and increasingly paranoid) since his wife's accidental death in a botched FBI operation. But all that takes a backseat when a seemingly all-American couple set up house next door.
1h 42m Action Drama Mystery Thriller
A Harvard professor is lured back into the courtroom after twenty-five years to take the case of a young black man condemned to death for the horrific murder of a child.
1h 46m Thriller Crime Drama
A woman turns to prescription medication as a way of handling her anxiety concerning her husband's upcoming release from prison.
1h 36m Crime Thriller Mystery
Detectives Jonas and Erik are called to the midnight sun country of northern Norway to investigate a recent homicide, but their plan to arrest the killer goes awry, and Jonas mistakenly shoots Erik. The suspect escapes, and a frightened Jonas pins Erik's death on the fugitive. Jonas continues to pursue the killer as he seeks to protect himself; however, his mounting guilt and the omnipresent sun plague him with an insomnia that affects his sanity.
1h 53m Mystery Thriller
Leonard Shelby is tracking down the man who raped and murdered his wife. The difficulty of locating his wife's killer, however, is compounded by the fact that he suffers from a rare, untreatable form of short-term memory loss. Although he can recall details of life before his accident, Leonard cannot remember what happened fifteen minutes ago, where he's going, or why.
26.
Reservation Road (2007)
1h 42m Drama Crime Thriller
Two fathers' lives intersect when one of them is involved in a terrible and sudden hit-and-run car accident that leaves the other's son dead. In response, the two men react in unexpected ways as a reckoning looms in the near future.
1h 45m Crime Drama Thriller Mystery
When the trail goes cold on a murder investigation of a policeman, an undercover narcotics officer is lured back to the force to help solve the case.
28.
Death Sentence (2007)
1h 45m Action Crime Drama Thriller
Nick Hume is a mild-mannered executive with a perfect life, until one gruesome night he witnesses something that changes him forever. Transformed by grief, Hume eventually comes to the disturbing conclusion that no length is too great when protecting his family.
29.
L.A. Confidential (1997)
2h 18m Crime Drama Mystery Thriller
Three detectives in the corrupt and brutal L.A. police force of the 1950s use differing methods to uncover a conspiracy behind the shotgun slayings of the patrons at an all-night diner.
1h 50m Crime Thriller
Still recovering from a heart transplant, a retired FBI profiler returns to service when his own blood analysis offers clues to the identity of a serial killer.
explore
Check out more list from our community