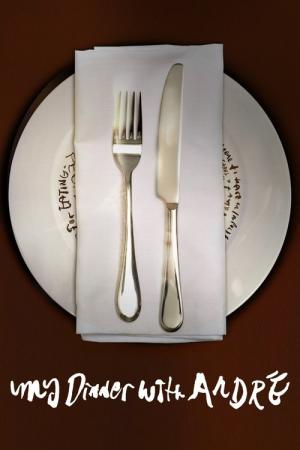 13 Best Movies Like My Dinner With Andre ...
If you liked this movie , you will definitely love these too! In this selection we highlight some of the best films that share a very similar mood to 'My Dinner with Andre', and are worth checking out.
30m Comedy
Steve agrees to review six restaurants and takes Rob with him.
1h 39m Comedy Drama Romance
A radical student is adopted by a group of young New Yorkers, serves as a catalyst to alter his and their lives. Gathering in a Manhattan apartment, the group of friends meet to discuss social mobility, Fourier's socialism and play bridge in their cocoon of upper-class society - until they are joined by a man with a critical view of their way of life.
3.
Stranger Than Paradise (1984)
1h 29m Comedy Drama
Rootless Hungarian émigré Willie, his pal Eddie, and visiting sixteen-year-old cousin Eva always manage to make the least of any situation, whether aimlessly traversing the drab interiors and environs of New York City, Cleveland, or an anonymous Florida suburb.
4.
Stardust Memories (1980)
1h 29m Comedy Drama Romance
While attending a retrospect of his work, a filmmaker recalls his life and his loves: the inspirations for his films.
5.
The Four Seasons (1981)
1h 47m Comedy Drama Romance
Three middle-aged wealthy couples take vacations together in Spring, Summer, Autumn and Winter. Along the way we are treated to mid-life, marital, parental and other crises.
1h 35m Comedy Drama
Tommy has lost his job, his love and his life. He lives in a small apartment above the Trees Lounge, a bar which he frequents along with a few other regulars without lives. He gets a job driving an ice cream truck and ends up getting involved with the seventeen-year-old niece of his ex-girlfriend. This gets him into serious trouble with her father.
7.
Blue in the Face (1995)
1h 23m Comedy
Auggie runs a small tobacco shop in Brooklyn, New York. The whole neighborhood comes to visit him to buy cigarettes and have some small talk. During the movie Lou Reed tries to explain why he has to have a cut on his health insurance bill if he keeps smoking and Madonna acts as a Singing Telegram.
1h 40m Comedy Drama
When childhood friends Al, Dennis and Eliot get together for Ray's wedding, which may or may not happen, they end up on a roller-coaster ride through reality. During one tumultuous, crazy weekend, they face adulthood and each other with new found maturity and discover what Queens Logic is all about. This comedy takes a look at friendship, loyalty, and love.
1h 45m Comedy Drama
Seven old college friends gather for a weekend reunion after the funeral of one of their own.
1h 41m Comedy Drama Fantasy Science Fiction
Paul is agonising over his interpretation of 'Uncle Vanya' and, paralysed by anxiety, stumbles upon a solution via a New Yorker article about a high-tech company promising to alleviate suffering by extracting souls. He enlists their services—only to discover that his soul is the shape and size of a chickpea.
12.
Coffee and Cigarettes (2003)
1h 36m Comedy Drama
Coffee And Cigarettes is a collection of eleven films from cult director Jim Jarmusch. Each film hosts star studded cast of extremely unique individuals who all share the common activities of conversing while drinking coffee and smoking cigarettes.
13.
Living in Oblivion (1995)
1h 29m Drama Comedy
Nick is the director of a low-budget indie film. He tries to keep everything together as his production is plagued with an insecure actress, a megalomaniac star, a pretentious, beret-wearing director of photography and lousy catering. Divided in three acts, each representing a different scene to shoot, this film is an essential for amateur filmmakers.
explore
Check out more list from our community