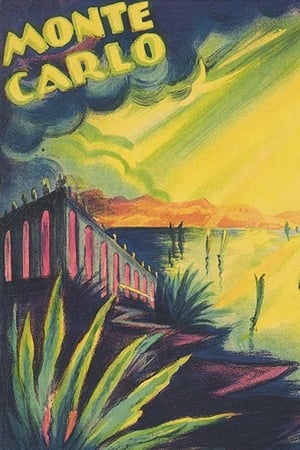 14 Best Movies Like Monte Carlo ...
If you liked this one , you will for sure love these too! In this selection we highlight some of the best films that share a very similar mood to 'Monte Carlo', and are worth checking out.
1.
The Princess Diaries (2001)
1h 55m Comedy Family Romance
A socially awkward but very bright 15-year-old girl being raised by a single mom discovers that she is the princess of a small European country because of the recent death of her long-absent father, who, unknown to her, was the crown prince of Genovia. She must make a choice between continuing the life of a San Francisco teen or stepping up to the throne.
2.
A Cinderella Story (2004)
1h 35m Comedy
Routinely exploited by her wicked stepmother, the downtrodden Samantha Montgomery is excited about the prospect of meeting her Internet beau at the school's Halloween dance.
1h 40m Romance Comedy
Bianca's universe turns upside down when she learns that her high school refers to her as a 'DUFF' (Designated Ugly Fat Friend). Hoping to erase that label, she enlists the help of a charming jock and her favorite teacher. Together they'll face the school's mean girl and remind everyone that we are all someone's DUFF… and that's totally fine.
4.
New York Minute (2004)
1h 31m Comedy
Top student Jane Ryan heads to Manhattan for a college-scholarship competition. Her rebellious twin Roxy Ryan goes along to crash a video shoot. But anything can happen - and does - in a romp involving a pursuing truant officer, a smuggler, hunkalicious guys and the girls' realization that when the chips are down, a sister can be the best friend of all.
1h 29m Comedy Family
As their first year of high school looms ahead, best friends Julie, Hannah, Yancy and Farrah have one last summer sleepover. Little do they know they're about to embark on the adventure of a lifetime. Desperate to shed their nerdy status, they take part in a night-long scavenger hunt that pits them against their popular archrivals. Everything under the sun goes on -- from taking Yancy's father's car to sneaking into nightclubs!
6.
The Princess Diaries 2: Royal Engagement (2004)
1h 53m Comedy Drama Family Romance
Mia Thermopolis is now a college graduate and on her way to Genovia to take up her duties as princess. Her best friend Lilly also joins her for the summer. Mia continues her 'princess lessons'- riding horses side-saddle, archery, and other royal. But her complicated life is turned upside down once again when she not only learns that she is to take the crown as queen earlier than expected...
1h 30m Comedy Romance Drama
Although strangers Sara and Jonathan are both already in relationships, they realize they have genuine chemistry after a chance encounter – but part company soon after. Years later, they each yearn to reunite, despite being destined for the altar. But to give true love a chance, they have to find one another again.
1h 37m Comedy
Two wealthy sisters, both heiresses to their family's cosmetics fortune, are given a wake-up call when a scandal and ensuing investigation strip them of their wealth.
1h 21m Romance Comedy TV Movie Music
Pop star Christopher Wilde has fame, fortune and a big-budget Hollywood movie awaiting him. But after meeting Jessica Olson, a down-to-earth girl from the Midwest, he is faced with following his heart or doing what's best for his career.
10.
The House Bunny (2008)
1h 37m Romance Comedy
Shelley is living a carefree life until a rival gets her tossed out of the Playboy Mansion. With nowhere to go, fate delivers her to the sorority girls from Zeta Alpha Zeta. Unless they can sign a new pledge class, the seven socially clueless women will lose their house to the scheming girls of Phi Iota Mu. In order to accomplish their goal, they need Shelley to teach them the ways of makeup and men; at the same time, Shelley needs some of what the Zetas have - a sense of individuality. The combination leads all the girls to learn how to stop pretending and start being themselves.
11.
The Lizzie McGuire Movie (2003)
1h 34m Family Comedy
Lizzie McGuire has graduated from middle school and takes a trip to Rome, Italy with her class. And what was supposed to be only a normal trip, becomes a teenager's dream come true.
1h 51m Comedy Romance
Altruistic Jane finds herself facing her worst nightmare as her younger sister announces her engagement to the man Jane secretly adores.
1h 37m Drama Comedy Romance
In a world connected by YouTube, iTunes, and Facebook, Lola and her friends navigate the peer pressures of high school romance and friendship while dodging their sometimes overbearing and confused parents. When Lola's mom, Anne, "accidentally" reads her teenage daughter's racy journal, she realizes just how wide their communication gap has grown.
1h 40m Romance Comedy
When yet another anniversary passes without a marriage proposal from her boyfriend, Anna decides to take action. Aware of a Celtic tradition that allows women to pop the question on Feb. 29, she plans to follow her lover to Dublin and ask him to marry her. Fate has other plans, however, and Anna winds up on the other side of the Emerald Isle with handsome, but surly, Declan -- an Irishman who may just lead Anna down the road to true love.
explore
Check out more list from our community