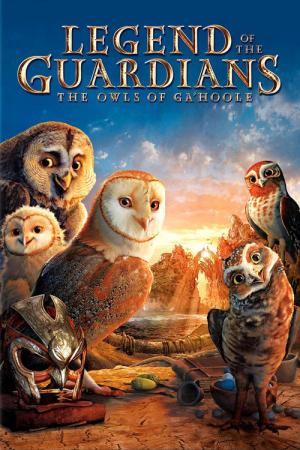 13 Best Movies Like Legend Of The Guardians ...
If you liked this movie , you will definitely love these too! In this selection we highlight some of the best films that share a very similar premise to 'Legend of the Guardians: The Owls of Ga'Hoole', and are worth checking out.
1h 11m Animation Adventure Action Fantasy
Ash, Pikachu and his friends try and stop a pair of thieves hiding out in the canals and alleyways of Altomare, the age-old water capital. Joining the adventure are two new legendary Pokémon, a pair of siblings named Latias and Latios, who serve as peacekeepers and protectors of the Soul Dew - a priceless treasure with a mysterious power.
2.
How to Train Your Dragon 2 (2014)
1h 42m Fantasy Action Adventure Animation Comedy Family
The thrilling second chapter of the epic How To Train Your Dragon trilogy brings back the fantastical world of Hiccup and Toothless five years later. While Astrid, Snotlout and the rest of the gang are challenging each other to dragon races (the island's new favorite contact sport), the now inseparable pair journey through the skies, charting unmapped territories and exploring new worlds. When one of their adventures leads to the discovery of a secret ice cave that is home to hundreds of new wild dragons and the mysterious Dragon Rider, the two friends find themselves at the center of a battle to protect the peace.
3.
Arthur and the Invisibles (2006)
1h 34m Adventure Fantasy Animation Family
Arthur is a spirited ten-year old whose parents are away looking for work, whose eccentric grandfather has been missing for several years, and who lives with his grandmother in a country house that, in two days, will be repossessed, torn down, and turned into a block of flats unless Arthur's grandfather returns to sign some papers and pay off the family debt. Arthur discovers that the key to success lies in his own descent into the land of the Minimoys, creatures no larger than a tooth, whom his grandfather helped relocate to their garden. Somewhere among them is hidden a pile of rubies, too. Can Arthur be of stout heart and save the day? Romance beckons as well, and a villain lurks.
1h 16m Animation Fantasy Family
The ice-cold Snow Queen wishes to turn the world into a frozen landscape, with no light, no joy, no happiness, and no free will. A young man, Kai, is rumored to be the son of a man who is the queen's only remaining threat. He is abducted and held captive in the queen's palace, and it's up to his sister, Gerda, to rescue him. Gerda journeys across an icy land, facing difficult obstacles and meeting wonderful new friends that help her in her quest to set Kai free, defeat the Snow Queen, and save the world from eternal frost.
1h 34m Adventure Fantasy Animation Comedy Science Fiction Family
In a divided land, it takes a rebellious boy and his clandestine love for a Princess of an opposing race to stop a war orchestrated by a power hungry villain.
6.
How to Train Your Dragon (2010)
1h 38m Fantasy Adventure Animation Family
As the son of a Viking leader on the cusp of manhood, shy Hiccup Horrendous Haddock III faces a rite of passage: he must kill a dragon to prove his warrior mettle. But after downing a feared dragon, he realizes that he no longer wants to destroy it, and instead befriends the beast – which he names Toothless – much to the chagrin of his warrior father
7.
Shrek Forever After (2010)
1h 33m Comedy Adventure Fantasy Animation Family
A bored and domesticated Shrek pacts with deal-maker Rumpelstiltskin to get back to feeling like a real ogre again, but when he's duped and sent to a twisted version of Far Far Away—where Rumpelstiltskin is king, ogres are hunted, and he and Fiona have never met—he sets out to restore his world and reclaim his true love.
8.
Bionicle 2: Legends of Metru Nui (2004)
1h 12m Action Family Animation
In the time before time, six unlikely Matoran find themselves transformed into mighty Toa. The new Toa Metru must prove themselves as true heroes, find the missing Toa Lhikan, and uncover a plot that threatens the heart of Metru Nui.
9.
Tinker Bell and the Lost Treasure (2009)
1h 21m Animation Family Adventure Fantasy
A blue harvest moon will rise, allowing the fairies to use a precious moonstone to restore the Pixie Dust Tree, the source of all their magic. But when Tinker Bell accidentally puts all of Pixie Hollow in jeopardy, she must venture out across the sea on a secret quest to set things right.
10.
Bionicle: Mask of Light (2003)
1h 10m Action Adventure Animation Family Science Fiction
With darkness encroaching on the island of Mata Nui, the only hope for the survival of the islanders rests with two Matoran villagers, who must find the seventh Toa and deliver to him the fabled Mask of Light.
11.
Atlantis: The Lost Empire (2001)
1h 35m Animation Family Adventure Science Fiction
The world's most highly qualified crew of archaeologists and explorers is led by historian Milo Thatch as they board the incredible 1,000-foot submarine Ulysses and head deep into the mysteries of the sea. The underwater expedition takes an unexpected turn when the team's mission must switch from exploring Atlantis to protecting it.
12.
Pokemon: Lucario and the Mystery of Mew (2005)
1h 43m Adventure Animation Fantasy Action Family Science Fiction
In the legendary past, before Poké Balls were invented, an aura-guiding hero Pokémon named Lucario sensed two groups of armies about to clash, and a threat of a massive war in front of Oldoran Castle in Kanto that would leave no survivors. He transferred this message to his master, the legendary hero Arlon, while he was being attacked by a violent group of Hellgar. During the battle, his sense of sight was lost and he was rendered unable to see. He used the detection of his Aura, and so with the offensive Wave Bomb, he eliminated them. Though by the threat, the queen of Rota, Lady Rin was resolute to die with her civilians, and so Arlon made a choice.
13.
The Swan Princess: The Mystery of the Enchanted Treasure (1998)
1h 11m Fantasy Animation Family Mystery
The royal couple Odette and Derek face yet another evil magician, this time a woman named Zelda. Lusting for the treasure of the Forbidden Arts, which will give her absolute power, Zelda kidnaps Odette as ransom. Derek and several animal friends head off to rescue Odette
explore
Check out more list from our community