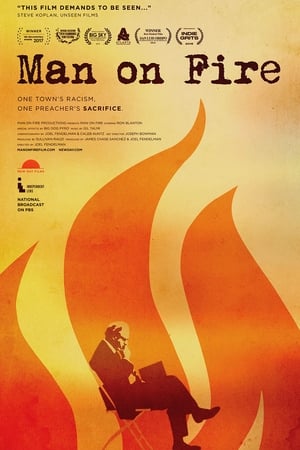 13 Best Movies Like Man On Fire ...
If you liked this movie , you will definitely love these too! In this selection we highlight some of the best films that share a very similar premise to 'Man on Fire', and are worth checking out.
1h 45m Action Crime Drama Thriller
Nick Hume is a mild-mannered executive with a perfect life, until one gruesome night he witnesses something that changes him forever. Transformed by grief, Hume eventually comes to the disturbing conclusion that no length is too great when protecting his family.
1h 33m Action Thriller Crime
Arthur Bishop is a 'mechanic' - an elite assassin with a strict code and unique talent for cleanly eliminating targets. It's a job that requires professional perfection and total detachment, and Bishop is the best in the business. But when he is ordered to take out his mentor and close friend Harry, Bishop is anything but detached.
1h 41m Action Thriller
Ex-hitman John Wick comes out of retirement to track down the gangsters that took everything from him.
2h 12m Thriller Action Crime
McCall believes he has put his mysterious past behind him and dedicated himself to beginning a new, quiet life. But when he meets Teri, a young girl under the control of ultra-violent Russian gangsters, he can't stand idly by – he has to help her. Armed with hidden skills that allow him to serve vengeance against anyone who would brutalize the helpless, McCall comes out of his self-imposed retirement and finds his desire for justice reawakened. If someone has a problem, if the odds are stacked against them, if they have nowhere else to turn, McCall will help. He is The Equalizer.
2h 2m Crime Drama Thriller
A woman struggles to recover from a brutal attack by setting out on a mission for revenge.
6.
Rolling Thunder (1977)
1h 35m Action Crime Drama Thriller
A Vietnam veteran, Charles Rane, returns home after years in a POW camp and is treated as a hero. When thugs invade his home to steal the silver coins he received for his service, they mangle his hand and leave him and his family for dead. Rane survives and becomes obsessed with getting revenge. Aided by his loyal friend Johnny Vohden, Rane, now wielding a hook for a hand, sets out on his mission of vengeance.
1h 32m Thriller Crime Action
When a Las Vegas bodyguard with lethal skills and a gambling problem gets in trouble with the mob, he has one last play… and it's all or nothing.
1h 55m Action Thriller
A dangerous CIA renegade resurfaces after a decade on the run. When the safe house he's remanded to is attacked by mercenaries, a rookie operative escapes with him. Now, the unlikely allies must stay alive long enough to uncover who wants them dead.
9.
The Taking of Pelham 1 2 3 (2009)
1h 46m Thriller Crime Action
Armed men hijack a New York City subway train, holding the passengers hostage in return for a ransom, and turning an ordinary day's work for dispatcher Walter Garber into a face-off with the mastermind behind the crime.
2h 2m Action Crime Drama Thriller
On his first day on the job as a narcotics officer, a rookie cop works with a rogue detective who isn't what he appears.
11.
Edge of Darkness (2010)
1h 57m Crime Drama Mystery Thriller
As a seasoned homicide detective, Thomas Craven has seen the bleakest side of humanity. But nothing prepares him for the toughest investigation of his life: the search for his only daughter Emma's killer. Now, he is on a personal mission to uncover the disturbing secrets surrounding her murder, including corporate corruption, government collusion and Emma's own mysterious life.
2h 33m Drama Thriller Crime
Keller Dover faces a parent's worst nightmare when his 6-year-old daughter, Anna, and her friend go missing. The only lead is an old motorhome that had been parked on their street. The head of the investigation, Detective Loki, arrests the driver, but a lack of evidence forces Loki to release his only suspect. Dover, knowing that his daughter's life is at stake, decides that he has no choice but to take matters into his own hands.
13.
Kill Bill: Vol. 2 (2004)
2h 16m Action Crime Thriller
The Bride unwaveringly continues on her roaring rampage of revenge against the band of assassins who had tried to kill her and her unborn child. She visits each of her former associates one-by-one, checking off the victims on her Death List Five until there's nothing left to do … but kill Bill.
explore
Check out more list from our community