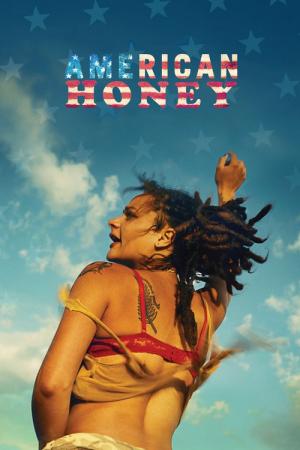 13 Best Movies Like American Honey ...
If you liked this film , you will definitely love these too! In this selection we highlight some of the best films that share a very similar premise to 'American Honey', and are worth checking out.
1.
Niagara, Niagara (1997)
1h 33m Drama Romance
"Niagra, Niagra" begins quietly in a drugstore in Poughkeepsie, where Marcie, the film's disarming heroine, likes to shoplift. She literally crashes into Seth, a quiet outsider, also on a shoplifting spree. Marcie invites Seth to accompany her to Canada to find a black hairstyling head. They set off in Seth's beat-up station wagon, destined for a toy store in Toronto. While on the road, Marcie confides to Seth that she has Tourette's syndrome, necessitating a series of detours to liquor stories and pharmacies along the roads of upstate New York.
2.
Rachel Getting Married (2008)
1h 53m Drama
A young woman who has been in and out from rehab for the past 10 years returns home for the weekend for her sister's wedding.
1h 38m Comedy Drama Romance
Verona and Burt have moved to Colorado to be close to Burt's parents but, with Veronica expecting their first child, Burt's parents decide to move to Belgium, now leaving them in a place they hate and without a support structure in place. They set off on a whirlwind tour of of disparate locations where they have friends or relatives, sampling not only different cities and climates but also different families. Along the way they realize that the journey is less about discovering where they want to live and more about figuring out what type of parents they want to be.
4.
The Perks of Being a Wallflower (2012)
1h 43m Drama
Pittsburgh, Pennsylvania, 1991. High school freshman Charlie is a wallflower, always watching life from the sidelines, until two senior students, Sam and her stepbrother Patrick, become his mentors, helping him discover the joys of friendship, music and love.
2h 28m Adventure Drama
After graduating from Emory University in 1992, top student and athlete Christopher McCandless abandons his possessions, gives his entire $24,000 savings account to charity, and hitchhikes to Alaska to live in the wilderness.
1h 36m Romance Drama
High school athlete Cyd Loughlin lives alone with her depressive father in South Carolina, perpetually longing to get away from it all. When her aunt, famous novelist Miranda Ruth, agrees to host her for a few weeks during the summer, Cyd jumps at the opportunity. While there, she falls for a girl in the neighborhood, even as she and her aunt gently challenge each other in the realms of sex and spirit.
7.
Inventing the Abbotts (1997)
1h 50m Drama Romance
In the 1950s, brothers Jacey and Doug Holt, who come from the poorer side of their sleepy Midwestern town, vie for the affections of the wealthy, lovely Abbott sisters. Lady-killer Jacey alternates between Eleanor and Alice, wanting simply to break the hearts of rich young women. But sensitive Doug has a real romance with Pamela, which Jacey and the Abbott patriarch, Lloyd, both frown upon.
1h 52m Drama Romance
Dean and Cindy live a quiet life in a modest neighborhood. They appear to have the world at their feet at the outset of the relationship. However, his lack of ambition and her retreat into self-absorption cause potentially irreversible cracks in their marriage.
9.
And Your Mother Too! (2001)
1h 46m Drama Romance
In Mexico, two teenage boys and an attractive older woman embark on a road trip and learn a thing or two about life, friendship, sex, and each other.
10.
Crystal Fairy & the Magical Cactus (2013)
1h 38m Comedy Adventure
Jamie is a boorish, insensitive American twentysomething traveling in Chile, who somehow manages to create chaos at every turn. He and his friends are planning on taking a road trip north to experience a legendary shamanistic hallucinogen called the San Pedro cactus. In a fit of drunkenness at a wild party, Jamie invites an eccentric woman—a radical spirit named Crystal Fairy—to come along.
1h 35m Adventure Drama
A cross-country trip to sell drugs puts two hippie bikers on a collision course with small-town prejudices.
2h 17m Adventure Drama
Dean and Sal are the portrait of the Beat Generation. Their search for "It" results in a fast paced, energetic roller coaster ride with highs and lows throughout the U.S.
2h 16m Romance Drama
A controlling father's attempts to ensure that his two children succeed in high school backfire after his son experiences a career-ending sports injury. Their familial bonds are eventually placed under severe strain by an unexpected tragedy.
explore
Check out more list from our community