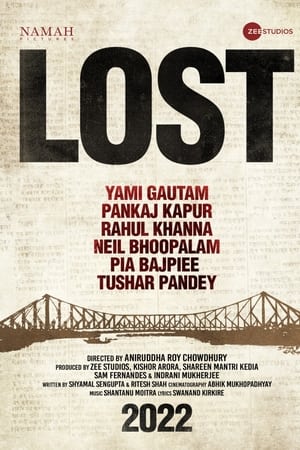 11 Best Movies Like Lost ...
If you liked this movie , you will definitely love these too! In this selection we highlight some of the best films that share a very similar mood to 'Lost', and are worth checking out.
43m Drama Science Fiction
The provocative story of Cole, a time traveler from a decimated future in a high-stakes race against the clock. Utilizing a dangerous and untested method of time travel, he journeys from 2043 to the present day on a mission to locate and eradicate the source of a deadly plague that will all but annihilate the human race.
1h Drama Action & Adventure
As the world's energy supplies dwindle, the Orpheus, a research submarine, delves into the deep of the Arctic Ocean searching for rare micro-organisms, but the crew soon find themselves in peril.
45m Sci-Fi & Fantasy Drama
After a brutal virus wipes out most of the population, two young siblings embark on a perilous search for safety. A Scandinavian thriller series.
42m Drama
When the entire world blacks out for two minutes and seventeen seconds, everyone sees a flash of their own future 6 months from the present. For some, the future is hopeful, while for others, it is unexpected. For a few, it doesn't seem to exist. Knowing their fate will alter each person's life, destinies will be changed.
1h Sci-Fi & Fantasy Drama
One gunshot, one death, one moment out of time that irrevocably links eight minds in disparate parts of the world, putting them in each other's lives, each other's secrets, and in terrible danger. Ordinary people suddenly reborn as "Sensates."
2h 23m Adventure Drama
Chuck Nolan, a top international manager for FedEx, and Kelly, a Ph.D. student, are in love and heading towards marriage. Then Chuck's plane to Malaysia crashes at sea during a terrible storm. He's the only survivor, and finds himself marooned on a desolate island. With no way to escape, Chuck must find ways to survive in his new home.
56m Sci-Fi & Fantasy Action & Adventure Drama
After crash-landing on an alien planet, the Robinson family fights against all odds to survive and escape. But they're surrounded by hidden dangers.
45m Sci-Fi & Fantasy Mystery Action & Adventure
In the year 2149, the world is dying. The planet is overdeveloped and overcrowded, with the majority of plant and animal life extinct. The future of mankind is in jeopardy, and its only hope for survival is in the distant past. An ordinary family goes on an extraordinary journey back in time to prehistoric Earth as a part of a massive expedition to save the human race.
43m Sci-Fi & Fantasy Drama Action & Adventure
100 years in the future, when the Earth has been abandoned due to radioactivity, the last surviving humans live on an ark orbiting the planet — but the ark won't last forever. So the repressive regime picks 100 expendable juvenile delinquents to send down to Earth to see if the planet is still habitable.
1h Mystery Sci-Fi & Fantasy
A detective investigates a mysterious motel room, which acts as a portal to an alternate universe.
1h 15m Action & Adventure Mystery Drama
A global cataclysm, caused by a fatal accident in Geneva (Switzerland) during the implementation of the particle accelerator will lead to the crew and students of the school-ship Polar Star to live the greatest adventure of their lives. Isolated and aware that we only have each other, the ship will become their only home.
explore
Check out more list from our community