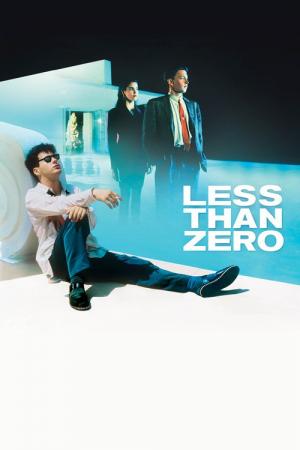 12 Best Movies Like Less Than Zero ...
If you liked this movie , you will probably love these too! In this list we highlight some of the best films that share a very similar mood to 'Less Than Zero', and are worth checking out.
2h 4m Crime Drama
A boy named George Jung grows up in a struggling family in the 1950's. His mother nags at her husband as he is trying to make a living for the family. It is finally revealed that George's father cannot make a living and the family goes bankrupt. George does not want the same thing to happen to him, and his friend Tuna, in the 1960's, suggests that he deal marijuana. He is a big hit in California in the 1960's, yet he goes to jail, where he finds out about the wonders of cocaine. As a result, when released, he gets rich by bringing cocaine to America. However, he soon pays the price.
2.
Spring Breakers (2012)
3.
Our Lady of the Assassins (2000)
1h 41m Crime Drama Romance
World-weary arthur Fernando has returned to his native Colombia to live out his days in peace. But Fernando's once-quiet hometown has become a hotbed of violence, drugs and corruption. On the brink of despair, Fernando meets Alexis, a beautiful but hardened street kid who lives by the rule of the gun. Together, they forge an unlikely relationship.
4.
That Was Then... This Is Now (1985)
1h 42m Drama
A delinquent teenager's only link to society is the attachment he feels towards an older brother-figure. When the older boy starts spending time with a new girlfriend, the teenager begins to feel even more alienated, and gets involved with drugs and the police.
1h 33m Crime Drama
A destitute 14-year-old struggles to keep his life together despite harsh abuse at his mother's hands, harsher abuse at his father's, and a growing separation from his slightly older brother.
6.
Clean and Sober (1988)
2h 4m Drama
Hotshot real estate salesman Daryl has a bad cocaine habit. After embezzling his company's money, he wakes up next to a girl who overdosed. To hide from the police, he checks into a rehabilitation program guaranteeing anonymity. Under the mentorship of counselor Craig, Daryl accepts that he has a substance abuse problem. As he falls in love with fellow patient Charlie, Daryl begins committing to a newly sober life.
7.
The Panic in Needle Park (1971)
1h 50m Drama Romance
A stark portrayal of life among a group of heroin addicts who hang out in Needle Park in New York City. Played against this setting is a low-key love story between Bobby, a young addict and small-time hustler, and Helen, a homeless girl who finds in her relationship with Bobby the stability she craves.
8.
Another Day in Paradise (1998)
1h 41m Thriller Crime Drama
A vending machine robbery by small time thief and drug addict Bobbie (Vincent Kartheiser) goes badly awry, and his friends contact street-wise thief and part-time druggie Mel (James Woods) to patch him up.Recognizing a kindred spirit, Mel befriends Bobbie and his girlfriend Rosie (Natasha Gregson Wagner), inviting them to join him and his long-suffering girlfriend Sid (Melanie Griffith) on a drug robbery which should set them up for life. The seemingly simple robbery is a great success, but the sale of the drugs afterward fails badly, and Mel and Bobbie are shot.The four take refuge with the Reverend, who charges them half of their haul from the robbery to care for them. In a desperate attempt to recover their losses, Mel involves the crew in a disastrous, ill-advised jewellery robbery, and they become caught up in a web of violence that rapidly spirals out of control.
9.
From the Edge of the City (1998)
1h 34m Drama
Minority-group Greeks from an outer suburb of Athens struggle with their life on society's fringe and exploitation of one another.
11.
The Powers That Be (2005)
1h 25m Crime Drama
A wealthy Los Angeles teen and her superficial friends wants to break out of suburbia and experience Southern California's "gangsta" lifestyle. But problems arise when the preppies get in over their heads and provoke the wrath of a violent Latino gang. Suddenly, their role-playing seems a little too real.
1h 38m Comedy Drama Crime
The New York club scene of the 80s and 90s was a world like no other. Into this candy-colored, mirror ball playground stepped Michael Alig, a wannabe from nowhere special. Under the watchful eye of veteran club kid James St. James, Alig quickly rose to the top... and there was no place to go but down.
explore
Check out more list from our community