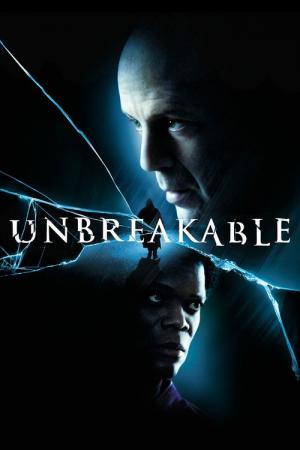 11 Best Movies Like Unbreakable ...
If you liked this film , you will definitely love these too! In this selection we highlight some of the best films that share a very similar premise to 'Unbreakable', and are worth checking out.
1.
The Sixth Sense (1999)
1h 47m Mystery Thriller Drama
Following an unexpected tragedy, a child psychologist named Malcolm Crowe meets an eight year old boy named Cole Sear, who is hiding a dark secret.
2.
The Spanish Prisoner (1997)
2h 10m Drama Mystery Thriller
A mysterious story of two magicians whose intense rivalry leads them on a life-long battle for supremacy -- full of obsession, deceit and jealousy with dangerous and deadly consequences.
1h 55m Thriller Science Fiction
Norma and Arthur Lewis, a suburban couple with a young child, receive a simple wooden box as a gift, which bears fatal and irrevocable consequences. A mysterious stranger delivers the message that the box promises to bestow upon its owner $1 million with the press of a button. However pressing this button will simultaneously cause the death of another human being somewhere in the world; someone they don't know. With just 24 hours to have the box in their possession, Norma and Arthur find themselves in the cross-hairs of a startling moral dilemma and must face the true nature of their humanity.
1h 36m Mystery Thriller
Mort Rainey, a writer just emerging from a painful divorce with his ex-wife, is stalked at his remote lake house by a psychotic stranger and would-be scribe who claims Rainey swiped his best story idea. But as Rainey endeavors to prove his innocence, he begins to question his own sanity.
2h 29m Mystery Thriller Drama
With his wife's disappearance having become the focus of an intense media circus, a man sees the spotlight turned on him when it's suspected that he may not be innocent.
7.
Lady in the Water (2006)
1h 50m Drama Thriller Fantasy Mystery
Apartment building superintendent Cleveland Heep rescues what he thinks is a young woman from the pool he maintains. When he discovers that she is actually a character from a bedtime story who is trying to make the journey back to her home, he works with his tenants to protect his new friend from the creatures that are determined to keep her in our world.
2h 9m Thriller Drama Science Fiction
In a series of escalating encounters, former security guard David Dunn uses his supernatural abilities to track Kevin Wendell Crumb, a disturbed man who has twenty-four personalities. Meanwhile, the shadowy presence of Elijah Price emerges as an orchestrator who holds secrets critical to both men.
2h Science Fiction Drama
Prot is a patient at a mental hospital who claims to be from a far away planet. His psychiatrist tries to help him, only to begin to doubt his own explanations.
2h 9m Drama Thriller Mystery
In honor of his birthday, San Francisco banker Nicholas Van Orton, a financial genius and a cold-hearted loner, receives an unusual present from his younger brother, Conrad: a gift certificate to play a unique kind of game. In nary a nanosecond, Nicholas finds himself consumed by a dangerous set of ever-changing rules, unable to distinguish where the charade ends and reality begins.
1h 44m Drama Thriller Mystery Action
An everyday man has only three and a half days and limited resources to discover why he was imprisoned in a nondescript room for 20 years without any explanation.
explore
Check out more list from our community