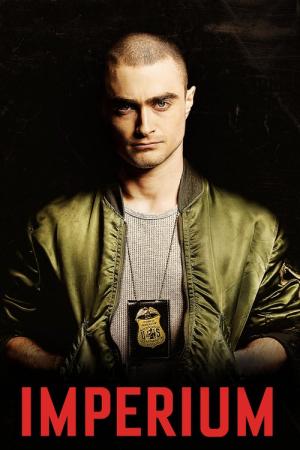 10 Best Movies Like Imperium ...
If you liked this movie , you will definitely love these too! In this selection we highlight some of the best films that share a very similar mood to 'Imperium', and are worth checking out.
1.
Mississippi Burning (1988)
2h 8m Thriller Crime Drama
Two FBI agents investigating the murder of civil rights workers during the 60s seek to breach the conspiracy of silence in a small Southern town where segregation divides black and white. The younger agent trained in FBI school runs up against the small town ways of his partner, a former sheriff.
1h 57m Crime Drama Thriller Mystery
Threats from sinister foreign nationals aren't the only thing to fear. Bedraggled college professor Michael Faraday has been vexed (and increasingly paranoid) since his wife's accidental death in a botched FBI operation. But all that takes a backseat when a seemingly all-American couple set up house next door.
2h 13m Action Crime Drama History Thriller
In the aftermath of an unspeakable act of terror, Police Sergeant Tommy Saunders joins courageous survivors, first responders and investigators in a race against the clock to hunt down the Boston Marathon bombers before they strike again.
2h 10m Crime Drama History
The real-life struggle of an honest New York City cop against a corrupt system.
5.
The Infiltrator (2016)
2h 7m Crime Drama Thriller
A U.S Customs official uncovers a massive money laundering scheme involving Pablo Escobar.
6.
Veronica Guerin (2003)
1h 38m Drama Crime Thriller
In this true story, Veronica Guerin is an investigative reporter for an Irish newspaper. As the drug trade begins to bleed into the mainstream, Guerin decides to take on and expose those responsible. Beginning at the bottom with addicts, Guerin then gets in touch with John Traynor, a paranoid informant. Not without some prodding, Traynor leads her to John Gilligan, the ruthless head of the operation, who does not take kindly to Guerin's nosing.
2h 2m Action Crime Drama Thriller
On his first day on the job as a narcotics officer, a rookie cop works with a rogue detective who isn't what he appears.
2h Drama Thriller
When an Egyptian terrorism suspect "disappears" on a flight from Africa to Washington DC, his American wife and a CIA analyst find themselves caught up in a struggle to secure his release from a secret detention facility somewhere outside the US.
2h 7m Action Drama Romance Thriller
An FBI agent (Debra Winger) falls in love with a white supremacist (Tom Berenger) whose group she infiltrates.
1h 47m Drama Thriller
One day in 1984, Todd Bowden, a brilliant high school boy fascinated by the history of Nazism, stumbles across an old man whose appearance resembles that of Kurt Dussander, a wanted Nazi war criminal. A month later, Todd decides to knock on his door.
explore
Check out more list from our community