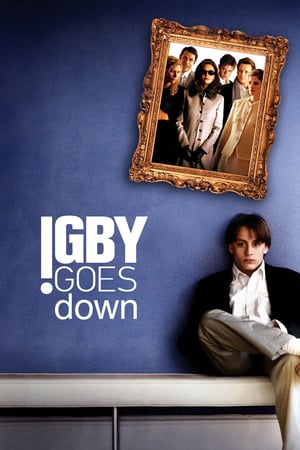 11 Best Movies Like Igby Goes Down ...
If you liked this one , you will probably love these too! In this selection we highlight some of the best films that share a very similar mood to 'Igby Goes Down', and are worth checking out.
1.
The Upside of Anger (2005)
1h 58m Comedy Drama
After her husband runs off with his secretary, Terry Wolfmeyer is left to fend for herself -- and her four daughters. As she hits rock bottom, Terry finds a friend and drinking buddy in next-door neighbor Denny, a former baseball player. As the two grow closer, and her daughters increasingly rely on Denny, Terry starts to have reservations about where their relationship is headed.
2.
The Chumscrubber (2005)
1h 48m Comedy Drama
The Chumscrubber is a dark comedy about the lives of people who live in upper-class suburbia. It all begins when Dean Stiffle finds the body of his friend, Troy. He doesn't bother telling any of the adults because he knows they won't care. Everyone in town is too self consumed to worry about anything else than themselves. And everybody is on some form of drug just to get through their days.
3.
Men, Women & Children (2014)
1h 56m Drama Comedy
Follows the story of a group of high school teenagers and their parents as they attempt to navigate the many ways the internet has changed their relationships, their communication, their self-image, and their love lives.
4.
The Weather Man (2005)
1h 41m Comedy Drama
A Chicago weather man, separated from his wife and children, debates whether professional and personal success are mutually exclusive.
5.
Running with Scissors (2006)
1h 56m Drama Comedy
Young Augusten Burroughs absorbs experiences that could make for a shocking memoir: the son of an alcoholic father and an unstable mother, he's handed off to his mother's therapist, Dr. Finch, and spends his adolescent years as a member of Finch's bizarre extended family.
6.
Just Before I Go (2014)
1h 35m Comedy Drama Romance
Ted Morgan has been treading water for most of his life. After his wife leaves him, Ted realizes he has nothing left to live for. Summoning the courage for one last act, Ted decides to go home and face the people he feels are responsible for creating the shell of a person he has become. But life is tricky. The more determined Ted is to confront his demons, to get closure, and to withdraw from his family, the more Ted is yanked into the chaos of their lives. So, when Ted Morgan decides to kill himself, he finds a reason to live.
7.
The Dangerous Lives of Altar Boys (2002)
1h 44m Comedy Drama
A group of Catholic school friends, after being caught drawing an obscene comic book, plan a heist that will outdo their previous prank and make them local legends.
1h 35m Comedy Drama
A coming of age dramedy where infidelity, real estate, and Lyme disease have two families falling apart on Long Island in the early eighties. Scott, 15, is at the point in his life when he finds out that the most important people around him, his father, his mother, and his brother, are not exactly who he thought they were. They are flawed and they are human.
1h 31m Comedy Drama
A black comedy that follows three generations of a family, who come together for the funeral of the patriarch - unveiling a litany of family secrets and covert relationships.
10.
Postcards from the Edge (1990)
1h 41m Comedy Drama
Substance-addicted Hollywood actress, Suzanne Vale is on the skids. After a spell at a detox centre her film company insists as a condition of continuing to employ her that she live with her mother, herself once a star and now a champion drinker. Such a set-up is bad news for Suzanne who has struggled for years to get out of her mother's shadow, and who still treats her like a child. Despite these and other problems, Suzanne begins to see the funny side of her situation, and also realises that not only do daughters have mothers—mothers do too.
11.
The Squid and the Whale (2005)
1h 21m Comedy Drama
Based on the true childhood experiences of Noah Baumbach and his brother, The Squid and the Whale tells the touching story of two young boys dealing with their parents divorce in Brooklyn in the 1980s.
explore
Check out more list from our community