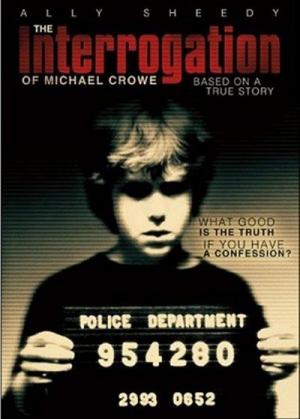 13 Best Movies About Guilt ...
If you liked this film , you will for sure love these too! In this list we highlight some of the best films that share a very similar premise to 'The Interrogation of Michael Crowe', and are worth checking out.
1h 31m Drama Action Thriller Crime
Four American babes on vacation in the Middle East run into trouble when they are imprisoned by corrupt army officials and that's where the fun begins.
3.
Black and White (2002)
4.
...and justice for all. (1979)
1h 59m Crime Drama Thriller
An ethical Baltimore defense lawyer disgusted with rampant legal corruption is forced to defend a judge he despises in a rape trial under the threat of being disbarred.
5.
An Innocent Man (1989)
1h 53m Action Crime Drama Thriller Comedy
Jimmie Rainwood was minding his own business when two corrupt police officers (getting an address wrong) burst into his house, expecting to find a major drug dealer. Rainwood is shot, and the officers frame him as a drug dealer. Rainwood is convicted of drug dealing, based on the perjured evidence of a police informant. Thrown into a seedy jail, fighting to prove his innocence is diffucult when he has to deal with the realities of prison life, where everyone claims they were framed.
7.
The Closed Circuit (2013)
8.
Murder in Greenwich (2002)
1h 29m Crime Drama Family Mystery Thriller
The story of Martha Moxley, a 15-year-old girl murdered in Greenwich in the 1970s. Her murder went unsolved for 25 years.
2h 2m Crime Drama Thriller
An American attorney on business in China, ends up wrongfully on trial for murder and his only key to innocence is a female defense lawyer from the country.
10.
Student Seduction (2003)
11.
A Time to Kill (1996)
2h 29m Crime Drama Thriller
A young lawyer defends a black man accused of murdering two white men who raped his 10-year-old daughter, sparking a rebirth of the KKK.
12.
Sins of the Preacher (2013)
13.
The Glass Shield (1994)
1h 49m Drama Action Thriller Crime
J.J. is a rookie in the Sheriff's Department and the first black officer at that station. Racial tensions run high in the department as some of J.J.'s fellow officers resent his presence. His only real friend is the other new trooper, the first female officer to work there, who also suffers similar discrimination in the otherwise all-white male work environment. When J.J. becomes increasingly aware of police corruption during the murder trial of Teddy Woods, whom he helped to arrest, he faces difficult decisions and puts himself into grave personal danger in the service of justice.
explore
Check out more list from our community