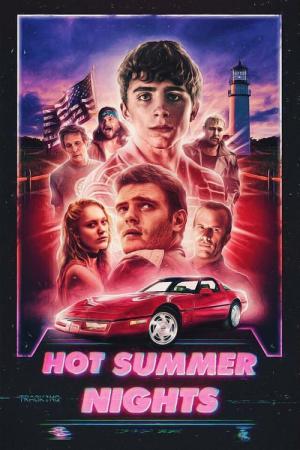 14 Best Movies Like Hot Summer Nights ...
If you liked this one , you will definitely love these too! In this selection we highlight some of the best films that share a very similar mood to 'Hot Summer Nights', and are worth checking out.
1h 26m Drama Comedy
Stevie is a sweet 13-year-old about to explode. His mom is loving and attentive, but a little too forthcoming about her romantic life. His big brother is a taciturn and violent bully. So Stevie searches his working-class Los Angeles suburb for somewhere to belong. He finds it at the Motor Avenue skate shop.
1h 47m Comedy
In the summer of 1987, a college graduate takes a 'nowhere' job at his local amusement park, only to find it's the perfect course to get him prepared for the real world.
3.
The Velocity of Gary (1998)
4.
Very Good Girls (2013)
1h 31m Drama
Two New York City girls make a pact to lose their virginity during their first summer out of high school. When they both fall for the same street artist, the friends find their connection tested for the first time.
5.
The Unbelievable Truth (1989)
1h 30m Comedy Drama Romance
After serving time for murder, Josh Hutton returns to his home town where he meets Audry Hugo. No one can remember exactly what Josh did...
1h 49m Crime Drama Romance
Based on the true story of teenager James Burns who goes from a suburban street gang to a maximum-security prison cell surrounded by hardened criminals. He turns his life around in prison thanks to the unexpected friendship he forms with a convicted murderer who becomes his mentor.
1h 38m Comedy Romance
A young writer begins an affair with an older woman from France whose open marriage to a diplomat dictates that they can meet only between the hours of 5 p.m. to 7 p.m.
8.
The Spectacular Now (2013)
1h 35m Comedy Drama Romance
Sutter, a popular party animal, unexpectedly meets the introverted Aimee after waking up on a stranger's lawn. As Sutter deals with the problems in his life and Aimee plans for her future beyond school, an unexpected romance blossoms between them.
1h 26m Comedy Drama
Stuck at a crossroads in her personal life, it falls on high school English teacher Miss Stevens to chaperone three of her students — Billy, Margot and Sam — on a weekend trip to a drama competition.
12.
Boys on the Side (1995)
1h 55m Comedy Drama
After breaking up with her girlfriend, a nightclub singer, Jane, answers a personal ad from Robin, a real estate agent with AIDS, seeking a cross-country travel partner. On their journey from New York City to Los Angeles, the two stop by Pittsburgh to pick up Robin's friend Holly, who is trying to escape an abusive relationship. With three distinct personalities, the women must overcome their differences to help one another.
13.
Goodbye, Columbus (1969)
1h 42m Comedy Drama Romance
A Jewish man and a jewish woman meet and while attracted to each other find that their worlds are very different. She is the archetypical Jewish-American-Princess, very emotionally involved with her parents world and the world they have created for her while he is much less dependent on his family. They begin an affair which brings more differences to the surface.
14.
A Rainy Day in New York (2019)
1h 32m Comedy Romance
Two young people arrive in New York to spend a weekend, but once they arrive they're met with bad weather and a series of adventures.
explore
Check out more list from our community