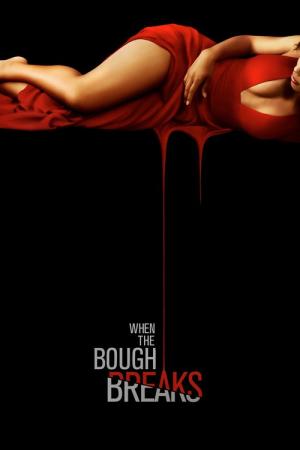 23 Best Movies Like When The Bough Breaks ...
If you liked this movie , you will definitely love these too! In this collection we highlight some of the best films that share a very similar mood to '', and are worth checking out.
1h 28m Horror Thriller Drama
A jealous woman plots revenge after her former beau returns to their hometown with a pretty new girlfriend.
2.
Careful What You Wish For (2015)
1h 31m Drama Thriller
A guy gets more than he bargained for after entering into an affair with the wife of an investment banker. Soon, a suspicious death and substantial life insurance policy embroil him in a scandal.
1h 48m Drama Thriller
When two married business executives having an affair are blackmailed by a violent criminal, they are forced to turn the tables on him to save their families.
1h 45m Drama Thriller
Parole officer Jack Mabry has only a few weeks left before retirement and wishes to finish out the cases he's been assigned. One such case is that of Gerald 'Stone' Creeson, a convicted arsonist who is up for parole. Jack is initially reluctant to indulge Stone in the coarse banter he wishes to pursue and feels little sympathy for the prisoner's pleads for an early release. Seeing little hope in convincing Jack himself, Stone arranges for his wife to seduce the officer, but motives and intentions steadily blur amidst the passions and buried secrets of the corrupted players in this deadly game of deception.
6.
A Deadly Adoption (2015)
1h 30m Drama Thriller
Things go awry when an author and his wife welcome a pregnant woman into their home, with plans to adopt her baby.
1h 24m Thriller Drama
When struggling artist Colson finds his muse in sultry singer Fran, their daring romance spirals out of control into a dangerous game of deception and betrayal.
8.
Fatal Attraction (1987)
1h 59m Drama Thriller
A married man's one night stand comes back to haunt him when that lover begins to stalk him and his family.
1h 31m Drama Thriller
A man returns to his hometown after his father's death and soon enters into an affair with the wife of his old best friend.
1h 50m Action Drama Thriller
A middle-aged couple has a drifter enter their lives. The fish-store owners find that the mysterious young man awakens the couple in ways they didn't expect. Things get tense when the drifter begins an affair with the woman of the house.
11.
The Babysitter's Seduction (1996)
1h 26m Drama Thriller TV Movie
The mother of the family for which Michelle baby-sits dies unexpectedly. Michelle is asked to take over looking after the children and is gradually "seduced" by the father.
12.
The Right Temptation (2000)
1h 35m Mystery Romance Thriller
A detective falls for the man she's supposed to be investigating; dire complications follow.
1h 24m Thriller
Julie, six months pregnant, and her boyfriend Trent arrive at a tiny Cape Cod cabin for some time to relax. The town is quiet and deserted during the off season… except for Sully, the creepy guy who's keeping an eye on the couple from a distance. And then there's Jonathan, Julie's husband, who she thinks she sees across town. With the divorce still being finalized, he can't find out that she's on a romantic retreat with another man...
16.
A Complex Occupation (2004)
17.
Body of Evidence (1992)
1h Crime Drama
Bodies of Evidence is a police drama that aired on CBS from June 1992 to May 1993. It stars Lee Horsley and George Clooney as Los Angeles homicide detectives.
18.
When Will I Be Loved (2004)
1h 21m Drama Thriller Romance
Feeling undervalued by her boyfriend, a young woman begins to explore her sexuality with other people.
1h 28m Thriller
"BALANCING THE BOOKS" is a character-driven suspense drama about an attractive woman who enlists the help of her two best friends to confront a traumatic experience she can no longer deny. Julia, divorced and successfully self-employed, seems to have it all - except the right guy in her life. Her friends urge her to "get back out there." But they don't yet know about Scott - a charming man with a secret background whose true colors paint a streak of pain and fear through Julia's life. When Scott's effect on Julia reaches the breaking point, she and her friends take matters into their own hands... and underestimate the consequences. The outcome forces all of them into a desperate situation. Everyone pays the price.
1h 28m Thriller Drama
A seductive teen befriends an introverted high school student and schemes her way into the lives of her wealthy family.
1h 43m Drama Mystery Thriller
Ray is young, charming, successful and the owner of a prosperous architect company. However, he has recently gone through a very painful divorce. His friends try to cheer him up by showing him the positive sides of being single but for Ray marriage and stability is just too important. But when he meets Lena his gloom is quickly forgotten.
explore
Check out more list from our community