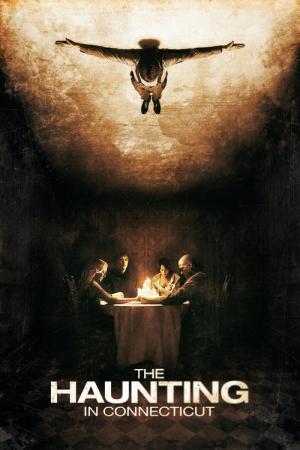 13 Best Movies Like Haunting In Connecticut ...
If you liked this film , you will probably love these too! In this list we highlight some of the best films that share a very similar mood to 'The Haunting in Connecticut', and are worth checking out.
1.
Insidious: Chapter 4 (2018)
1h 58m Horror Mystery Thriller
Parapsychologist Elise Rainier and her team travel to Five Keys, NM, to investigate a man's claim of a haunting. Terror soon strikes when Rainier realizes that the house he lives in was her family's old home.
1h 45m Horror Drama Thriller
A woman brings her family back to her childhood home, which used to be an orphanage, intent on reopening it. Before long, her son starts to communicate with a new invisible friend.
3.
The House at the End of Time (2013)
1h 41m Horror Drama Fantasy Mystery Thriller
The story of Dulce, a mother who has encounters with apparitions inside her old house. She must decipher a mystery that could trigger a prophecy: the death of her family.
4.
Ouija: Origin of Evil (2016)
1h 39m Horror Thriller
In 1965 Los Angeles, a widowed mother and her two daughters add a new stunt to bolster their séance scam business and unwittingly invite authentic evil into their home. When the youngest daughter is overtaken by the merciless spirit, this small family confronts unthinkable fears to save her and send her possessor back to the other side.
1h 41m Horror Drama Mystery Thriller
Grace is a religious woman who lives in an old house kept dark because her two children, Anne and Nicholas, have a rare sensitivity to light. When the family begins to suspect the house is haunted, Grace fights to protect her children at any cost in the face of strange events and disturbing visions.
1h 59m Horror Thriller Romance Mystery
In the aftermath of a family tragedy, an aspiring author is torn between love for her childhood friend and the temptation of a mysterious outsider. Trying to escape the ghosts of her past, she is swept away to a house that breathes, bleeds… and remembers.
1h 52m Horror Thriller
Paranormal investigators Ed and Lorraine Warren work to help a family terrorized by a dark presence in their farmhouse. Forced to confront a powerful entity, the Warrens find themselves caught in the most terrifying case of their lives.
1h 27m Horror Thriller Mystery
A young woman fights the spirit that is slowly taking possession of her.
9.
Paranormal Activity 2 (2010)
1h 31m Horror Thriller
Days after welcoming a newborn baby, Dan and Kristi Rey return home one day to find their house ransacked with seemingly no explanation. Their fear forces them to put in security cameras, which begin to capture strange activity around the house.
1h 39m Horror
John Form has found the perfect gift for his expectant wife, Mia - a beautiful, rare vintage doll in a pure white wedding dress. But Mia's delight with Annabelle doesn't last long. On one horrific night, their home is invaded by members of a satanic cult, who violently attack the couple. Spilled blood and terror are not all they leave behind. The cultists have conjured an entity so malevolent that nothing they did will compare to the sinister conduit to the damned that is now... Annabelle.
11.
The Conjuring 2 (2016)
2h 14m Horror Mystery Thriller
Lorraine and Ed Warren travel to north London to help a single mother raising four children alone in a house plagued by malicious spirits.
1h 33m Horror Thriller
Legendary filmmaker Sam Raimi and director Gil Kenan reimagine and contemporize the classic tale about a family whose suburban home is invaded by angry spirits. When the terrifying apparitions escalate their attacks and take the youngest daughter, the family must come together to rescue her.
13.
The Possession (2012)
1h 32m Horror Thriller
A young girl buys an antique box at a yard sale, unaware that inside the collectible lives a malicious ancient spirit. The girl's father teams with his ex-wife to find a way to end the curse upon their child.
explore
Check out more list from our community