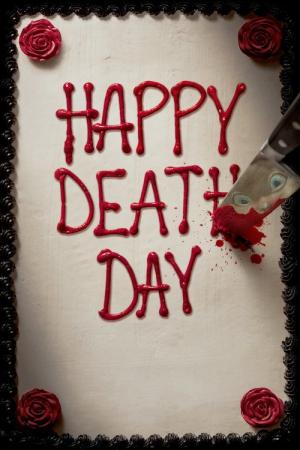 13 Best Movies Like Happy Death Day ...
If you liked this one , you will probably love these too! In this selection we highlight some of the best films that share a very similar mood to 'Happy Death Day', and are worth checking out.
1.
Tell Me How I Die (2016)
1h 47m Horror Thriller
When a group of college students take part in a clinical drug trial, an unexpected side effect of the experimental medicine gives them terrifying visions of their own deaths...which begin to come true. As they scramble to escape their fate, they discover that the killer is among them and shares their ability to see the future - only he seems to be one step ahead of their efforts to survive.
2.
My Soul to Take (2010)
1h 47m Horror Mystery
A serial killer returns to his hometown to stalk seven children who share the same birthday as the date he was allegedly put to rest.
1h 38m Horror Thriller
After a car crash, a criminal psychologist regains consciousness only to find that she's a patient in the same mental institution that currently employs her. It seems she's been accused of murdering her husband—but she has no memory of committing the crime. As she tries to regain her memory and convince her co-workers of her innocence, a vengeful spirit uses her as an earthly pawn, which further convinces everyone of her guilt.
1h 36m Horror
A killer, wearing a dancing bear suit, stalks a variety of cheerleaders during an all-night scavenger hunt at a remote Ohio college.
1h 46m Horror
Jamie Lee Curtis returns to her iconic role as Laurie Strode, who comes to her final confrontation with Michael Myers, the masked figure who has haunted her since she narrowly escaped his killing spree on Halloween night four decades ago.
7.
Happy Birthday to Me (1981)
1h 50m Drama Horror Thriller Mystery
Virginia is proud that she belongs to a clique. The best students at a private school. But before her 18th birthday, a grueling set of murders take place and her friends are the ones who are falling prey. Could it be her? She suffers from blackouts due to a freak accident one year earlier. We soon learn the truth behind her accident and what is going on...
1h 39m Horror
When Jess sets sail on a yacht with a group of friends, she cannot shake the feeling that there is something wrong. Her suspicions are realised when the yacht hits a storm and the group is forced to board a passing ocean liner to get to safety, a ship Jess is convinced she's been on before.
1h 40m Thriller Horror
A harmless game of "Truth or Dare" among friends turns deadly when someone—or something—begins to punish those who tell a lie—or refuse the dare.
1h 51m Horror Mystery
Sidney Prescott, now the author of a self-help book, returns home to Woodsboro on the last stop of her book tour. There she reconnects with Sheriff Dewey and Gale, who are now married, as well as her cousin Jill and her Aunt Kate. Unfortunately, Sidney's appearance also brings about the return of Ghostface, putting Sidney, Gale, and Dewey, along with Jill, her friends, and the whole town of Woodsboro in danger.
11.
Friday the 13th Part 2 (1981)
1h 27m Horror Thriller
Five years after the horrible bloodbath at Camp Crystal Lake, it seems Jason Voorhees and his demented mother are in the past. Paul opens up a new camp close to the infamous site, ignoring warnings to stay away, and a sexually-charged group of counselors follow -- including child psychologist major Ginny. But Jason has been hiding out all this time, and now he's ready for revenge.
1h 15m Drama
Five teens from Harlem become trapped in a nightmare when they're falsely accused of a brutal attack in Central Park.
1h 37m Horror Thriller
A masked killer targets six college kids responsible for a prank gone wrong three years earlier and who are currently throwing a large New Year's Eve costume party aboard a moving train.
explore
Check out more list from our community