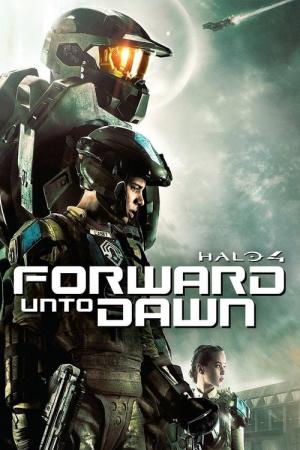 10 Best Movies Like Halo ...
If you liked this one , you will for sure love these too! In this list we highlight some of the best films that share a very similar mood to 'Halo 4: Forward Unto Dawn', and are worth checking out.
1.
War of the Worlds 2: The Next Wave (2008)
1h 30m Action Science Fiction Adventure
Two years after the Martian invasion, George Herbert's worst fears are realized: The Aliens have returned. As a second wave of Martian walkers lay waste to what's left of Earth, an alliance of military forces prepares a daring attack on the Red Planet itself. Once again, the future of mankind hangs in the balance.
1h 47m Science Fiction Action Thriller
A mercenary reluctantly leads a motley crew of warriors who soon come to realize they've been captured and deposited on an alien planet by an unknown nemesis. With the exception of a peculiar physician, they are all cold-blooded killers, convicts, death squad members... hunters who have now become the hunted.
3.
Halo: Nightfall (2014)
1h 59m Science Fiction
Set between the events of Halo 4 and Halo 5: Guardians… Halo: Nightfall tells the dramatic story of legendary man hunter and Naval Intelligence Officer Jameson Locke and his team as they are caught in a horrific biological attack while investigating terrorist activity on the distant colony world of Sedra. As they unravel a plot that draws them to an ancient, hellish artifact, they will be forced to fight for their survival, question everything and ultimately choose between their loyalty and their lives.
4.
Battle of Los Angeles (2011)
1h 30m Science Fiction
In February 1942 Us forces engaged an unidentified flying object above Los Angeles. Now almost 70 years later, the alien invaders have returned.
5.
Edge of Tomorrow (2014)
1h 53m Action Science Fiction
Major Bill Cage is an officer who has never seen a day of combat when he is unceremoniously demoted and dropped into combat. Cage is killed within minutes, managing to take an alpha alien down with him. He awakens back at the beginning of the same day and is forced to fight and die again... and again - as physical contact with the alien has thrown him into a time loop.
2h 10m Science Fiction Adventure
The prospects for continuing life on Earth in the year 2058 are grim. So the Robinsons are launched into space to colonize Alpha Prime, the only other inhabitable planet in the galaxy. But when a stowaway sabotages the mission, the Robinsons find themselves hurtling through uncharted space.
43m Science Fiction Drama
In the near future a family must make difficult decisions as they balance staying together with trying to survive. They live in Los Angeles, which has been occupied by a force of outside intruders. While some people have chosen to collaborate with the authorities and benefit from the new order, others have rebelled — and suffer the consequences.
8.
Star Trek: Enterprise (2001)
44m Sci-Fi & Fantasy Action & Adventure Drama
During the mid-22nd century, a century before Captain Kirk's five-year mission, Jonathan Archer captains the United Earth ship Enterprise during the early years of Starfleet, leading up to the Earth-Romulan War and the formation of the Federation.
9.
Space: Above and Beyond (1995)
45m Action & Adventure Drama Sci-Fi & Fantasy
Set in the years 2063–2064, the show focuses on the "Wildcards", members of the United States Marine Corps Space Aviator Cavalry, 58th Squadron. They are stationed on the space carrier USS Saratoga, and act as infantry and pilots of SA-43 Endo/Exo-Atmospheric Attack Jet fighters.
10.
Princess of Mars (2009)
1h 33m Fantasy Science Fiction War
Based on the novel by Edgar Rice Burroughs, a US soldier finds himself inexplicably transported to Mars in the midst of a war between two alien races.
explore
Check out more list from our community