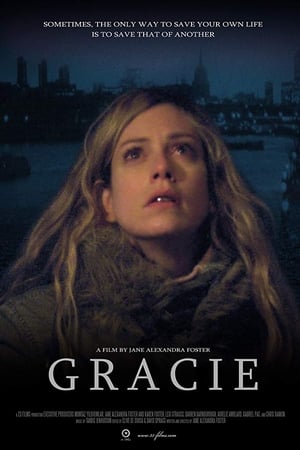 14 Best Movies Like Gracie ...
If you liked this film , you will for sure love these too! In this selection we highlight some of the best films that share a very similar premise to 'Gracie', and are worth checking out.
1.
Remember the Titans (2000)
1h 53m Drama
After leading his football team to 15 winning seasons, coach Bill Yoast is demoted and replaced by Herman Boone – tough, opinionated and as different from the beloved Yoast as he could be. The two men learn to overcome their differences and turn a group of hostile young men into champions.
1h Animation Family
In their new home of Fixham Harbour, Bob and the team set to work tackling exciting new building jobs, and making new friends. But when Spud and Scrambler learn of an amazing treasure, the pirate Brickbeard's Golden Hammer, hidden somewhere in Fixham they decide that building can wait, and they must find the hammer to give to Bob. Help them follow the clues and find the Golden Hammer in this all-new special !
1h 58m Drama
An ex-boxer, living with the knowledge that his fight career was cut short by a crooked manager, channels his bitter disappointment in a single-minded quest for boxing championships for his three sons. We see them in pee-wee Silver Glove matches with dad constantly pushing them. Ten years later, they're young men, with dad as both father and manager. A professional promoter, Nick Everson, wants to sign the boys, but dad rejects those offers. Then, in expressions of their varied relationships with their father, each son makes his own decisions. Can dad ever step aside, and can the family hold together?
1h 57m Drama Romance
The film follows the life of famous 1970s runner Steve Prefontaine from his youth days in Oregon to the University of Oregon where he worked with the legendary coach Bill Bowerman, later to Olympics in Munich and his early death at 24 in a car crash.
2h 10m Drama
Based on the incredible true story, The Express follows the inspirational life of college football hero Ernie Davis, the first African-American to win the Heisman Trophy.
6.
We Are Marshall (2006)
2h 4m Drama
When a plane crash claims the lives of members of the Marshall University football team and some of its fans, the team's new coach and his surviving players try to keep the football program alive.
2h 24m Romance Drama History
The true story of boxer Jim Braddock who, in the 1920's following his retirement, makes a surprise comeback in order to get him and his family out of a socially poor state.
2h 11m Drama Family
In a conservative small town, a young man's wish to coach high school basketball are tweaked by a school board decision that makes him the new coach of the girls' team.
9.
The Gabby Douglas Story (2014)
1h 30m TV Movie Drama
The true story of Gabby Douglas who becomes the first African American to be named Individual All-Around Champion in artistic gymnastics at the Olympic Games.
10.
The Bronx Bull (2016)
11.
The Miracle of Bern (2003)
1h 50m Drama
Diana Guzman begins to train as a boxer and achieves impressive success, blazing new trails for female boxers, all while keeping it a secret from her father.
2h 16m Drama History
Based on a true story, in which Richmond High School head basketball coach Ken Carter made headlines in 1999 for benching his undefeated team due to poor academic results.
1h 36m Drama
A teenager overcomes odds to run a 4-minute mile race.
explore
Check out more list from our community