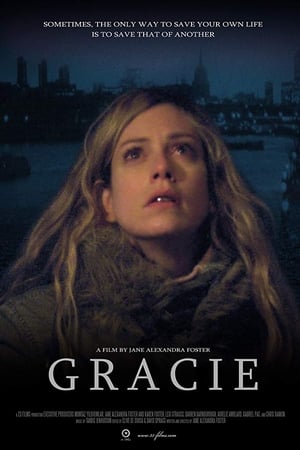 24 Best Movies Like Gracie ...
If you liked this movie , you will probably love these too! In this selection we highlight some of the best films that share a very similar mood to '', and are worth checking out.
1.
The Gabby Douglas Story (2014)
1h 30m TV Movie Drama
The true story of Gabby Douglas who becomes the first African American to be named Individual All-Around Champion in artistic gymnastics at the Olympic Games.
2h 8m Drama
A track coach in a small California town transforms a team of athletes into championship contenders.
1h 52m Family Drama
The true story of teen surfer Bethany Hamilton, who lost her arm in a shark attack and courageously overcame all odds to become a champion again, through her sheer determination and unwavering faith.
4.
Swimming Upstream (2003)
1h 54m Drama
A young man aspiring for recognition of his talents battles against his estranged father's sentiment towards him as the father deals with his own demons.
1h 54m Drama History
Rudy grew up in a steel mill town where most people ended up working, but wanted to play football at Notre Dame instead. There were only a couple of problems. His grades were a little low, his athletic skills were poor, and he was only half the size of the other players. But he had the drive and the spirit of 5 people and has set his sights upon joining the team.
1h 57m Drama Romance
The film follows the life of famous 1970s runner Steve Prefontaine from his youth days in Oregon to the University of Oregon where he worked with the legendary coach Bill Bowerman, later to Olympics in Munich and his early death at 24 in a car crash.
7.
Million Dollar Baby (2004)
2h 12m Drama
Despondent over a painful estrangement from his daughter, trainer Frankie Dunn isn't prepared for boxer Maggie Fitzgerald to enter his life. But Maggie's determined to go pro and to convince Dunn and his cohort to help her.
2h 10m Drama
Based on the incredible true story, The Express follows the inspirational life of college football hero Ernie Davis, the first African-American to win the Heisman Trophy.
1h 10m Action & Adventure Comedy Drama
Choi Kang is a high school dropout with no goals and no future. Until one day he finds himself recruited into the elite Korea Secret Agency...
1h 44m Drama
In this uplifting film based on a true story, coach Jim Ellis (Terrence Howard) shocks the community and changes lives when, aided by a local janitor (Bernie Mac), he sets out to form Philadelphia's first black swim team. But the odds are against them as they battle rigid rules, racism and more.
2h 16m Drama History
Based on a true story, in which Richmond High School head basketball coach Ken Carter made headlines in 1999 for benching his undefeated team due to poor academic results.
1h 36m Drama
A teenager overcomes odds to run a 4-minute mile race.
13.
Remember the Titans (2000)
1h 53m Drama
After leading his football team to 15 winning seasons, coach Bill Yoast is demoted and replaced by Herman Boone – tough, opinionated and as different from the beloved Yoast as he could be. The two men learn to overcome their differences and turn a group of hostile young men into champions.
1h Animation Family
In their new home of Fixham Harbour, Bob and the team set to work tackling exciting new building jobs, and making new friends. But when Spud and Scrambler learn of an amazing treasure, the pirate Brickbeard's Golden Hammer, hidden somewhere in Fixham they decide that building can wait, and they must find the hammer to give to Bob. Help them follow the clues and find the Golden Hammer in this all-new special !
15.
We Are Marshall (2006)
2h 4m Drama
When a plane crash claims the lives of members of the Marshall University football team and some of its fans, the team's new coach and his surviving players try to keep the football program alive.
16.
Cinderella Man (2005)
2h 24m Romance Drama History
The true story of boxer Jim Braddock who, in the 1920's following his retirement, makes a surprise comeback in order to get him and his family out of a socially poor state.
1h 50m Drama
Diana Guzman begins to train as a boxer and achieves impressive success, blazing new trails for female boxers, all while keeping it a secret from her father.
18.
Price of Glory (2000)
1h 58m Drama
An ex-boxer, living with the knowledge that his fight career was cut short by a crooked manager, channels his bitter disappointment in a single-minded quest for boxing championships for his three sons. We see them in pee-wee Silver Glove matches with dad constantly pushing them. Ten years later, they're young men, with dad as both father and manager. A professional promoter, Nick Everson, wants to sign the boys, but dad rejects those offers. Then, in expressions of their varied relationships with their father, each son makes his own decisions. Can dad ever step aside, and can the family hold together?
19.
The Bronx Bull (2016)
20.
Hurricane Season (2009)
1h 43m Drama
Based on true events amid the wreckage and chaos dealt by Hurricane Katrina; one basketball coach in Marrero, Louisiana just will not give up. Coach Al Collins, gathers other players from hard-hit schools and builds a team actually worthy enough to go to the state playoffs.
2h 11m Drama Family
In a conservative small town, a young man's wish to coach high school basketball are tweaked by a school board decision that makes him the new coach of the girls' team.
22.
The Miracle of Bern (2003)
23.
A Shot at Glory (2000)
1h 44m Drama
Scottish second division football team Kilnockie is taken over by American Pete Cameron. The new owner puts pressure on manager Gordon McLeod to improve the fortunes of the team, and hires first division player Jackie McQuillan.
explore
Check out more list from our community