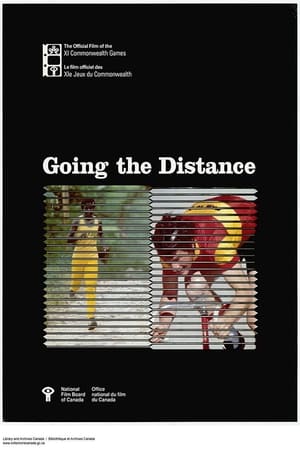 31 Best Movies Like Going The Distance ...
If you liked this film , you will for sure love these too! In this list we highlight some of the best films that share a very similar premise to '', and are worth checking out.
1.
No Strings Attached (2011)
1h 47m Comedy Romance
Emma is a busy doctor who sets up a seemingly perfect arrangement when she offers her best friend Adam a relationship with one rule: No strings attached. But when a fling becomes a thing, can sex friends stay best friends?
2.
How to Be Single (2016)
1h 50m Comedy Romance
New York City is full of lonely hearts seeking the right match, and what Alice, Robin, Lucy, Meg, Tom and David all have in common is the need to learn how to be single in a world filled with ever-evolving definitions of love.
22m Comedy
What if mechanics told us the truth? What if Barbie and Ken really existed? What if hockey players were always polite with each other? These are the kinds of set-ups explored in this irreverent, absurd and nutty sketch comedy television show.
4.
The Wedding Singer (1998)
1h 35m Romance Comedy
Robbie, a local rock star turned wedding singer, is dumped on the day of his wedding. Meanwhile, waitress Julia finally sets a wedding date with her fiancée Glenn. When Julia and Robbie meet and hit it off, they find that things are more complicated than anybody thought.
5.
Music and Lyrics (2007)
1h 44m Comedy Music Romance
A washed up singer is given a couple days to compose a chart-topping hit for an aspiring teen sensation. Though he's never written a decent lyric in his life, he sparks with an offbeat younger woman with a flair for words.
1h 35m Romance Comedy
Upon discovering her husband's infidelity, Sandy leaves the suburbs and moves into the city. There, she befriends Aram, a guy whose wife only married him so she could get a green card. Sandy hires Aram to be her nanny, and it isn't long until Aram and Sandy find out they get along wonderfully and start to date. But is their relationship real or is it, in fact, just a rebound for both of them?
7.
About Last Night (2014)
1h 40m Comedy Romance
A modern reimagining of the classic romantic comedy, this contemporary version closely follows new love for two couples as they journey from the bar to the bedroom and are eventually put to the test in the real world.
1h 40m Romance Comedy
When yet another anniversary passes without a marriage proposal from her boyfriend, Anna decides to take action. Aware of a Celtic tradition that allows women to pop the question on Feb. 29, she plans to follow her lover to Dublin and ask him to marry her. Fate has other plans, however, and Anna winds up on the other side of the Emerald Isle with handsome, but surly, Declan -- an Irishman who may just lead Anna down the road to true love.
1h 42m Comedy Romance
Since the moment they met at age 5, Rosie and Alex have been best friends, facing the highs and lows of growing up side by side. A fleeting shared moment, one missed opportunity, and the decisions that follow send their lives in completely different directions. As each navigates the complexities of life, love, and everything in between, they always find their way back to each other - but is it just friendship, or something more?
1h 51m Comedy Romance
Altruistic Jane finds herself facing her worst nightmare as her younger sister announces her engagement to the man Jane secretly adores.
11.
The Back-up Plan (2010)
1h 46m Comedy Romance
When Zoe tires of looking for Mr. Right, she decides to have a baby on her own. But on the day she's artificially inseminated, she meets Stan, who seems to be just who she's been searching for all her life. Now, Zoe has to figure out how to make her two life's dreams fit with each other.
12.
The Five-Year Engagement (2012)
2h 4m Romance Comedy
Exactly one year after Tom meets Violet, he surprises her with a wedding ring. By all accounts, Tom and Violet are destined for their happily ever after. However, this engaged couple just keep getting tripped up on the long walk down the aisle.
13.
Valentine's Day (2010)
1h 52m Drama Romance
Dean and Cindy live a quiet life in a modest neighborhood. They appear to have the world at their feet at the outset of the relationship. However, his lack of ambition and her retreat into self-absorption cause potentially irreversible cracks in their marriage.
1h 29m Comedy Romance
Sam Davis convinces his former best friend to spend a weekend with him to rekindle their friendship at an elegant beachside estate owned by a famous documentary filmmaker. However, it soon becomes clear that Sam is secretly infatuated with his ex, Zoe, who is now the filmmaker's fiancée, and that his true intention is to thwart their impending nuptials. As Sam's plan begins to unravel, he is forced to realize how complicated love and friendship can be.
15.
I Hate Valentine's Day (2009)
1h 38m Comedy Romance
A love story set in Manhattan, where a florist who abides by a strict five-date-limit with any man finds herself wanting more with the new restaurateur in town.
1h 32m Comedy Romance
Joe and Lucy are roommates and best friends. Lucy, whose love life is embarrassingly dull, convinces Joe, who is infatuated with a neighbor he's never met, that if they don't have stable romances within a month, they must jump off the Brooklyn Bridge.
17.
The Sweetest Thing (2002)
1h 24m Romance Comedy
Christina's love life is stuck in neutral. After years of avoiding the hazards of a meaningful relationship, one night while club-hopping with her girlfriends, she meets Peter, her perfect match. Fed up with playing games, she finally gets the courage to let her guard down and follow her heart, only to discover that Peter has suddenly left town. Accompanied by Courtney, she sets out to capture the one that got away.
18.
New Year's Eve (2011)
1h 58m Comedy Romance
The lives of several couples and singles in New York intertwine over the course of New Year's Eve.
20.
50 First Dates (2004)
1h 39m Comedy Romance
Henry is a player skilled at seducing women. But when this veterinarian meets Lucy, a girl with a quirky problem when it comes to total recall, he realizes it's possible to fall in love all over again…and again, and again. That's because the delightful Lucy has no short-term memory, so Henry must woo her day after day until he finally sweeps her off her feet.
1h 58m Comedy Drama Romance
Dating coach Alex 'Hitch' Hitchens mentors a bumbling client, Albert, who hopes to win the heart of the glamorous Allegra Cole. While Albert makes progress, Hitch faces his own romantic setbacks when proven techniques fail to work on Sara Melas, a tabloid reporter digging for dirt on Allegra Cole's love life. When Sara discovers Hitch's connection to Albert – now Allegra's boyfriend – it threatens to destroy both relationships.
22.
The Wedding Planner (2001)
1h 43m Comedy Romance
San Francisco's premiere wedding planner, Mary Fiore is rescued from an accident by the man of her dreams, paediatrician Steve Edison, only to find he is the fiancé of her latest client. As Mary continues making the wedding arrangements, she and Steve are put into a string of uncomfortable situations that force them to face their mutual attraction.
23.
That Awkward Moment (2014)
1h 34m Comedy Romance
Best pals Jason and Daniel indulge in casual flings and revel in their carefree, unattached lives. After learning that the marriage of their friend Mikey is over, they gladly welcome him back into their circle. The three young men make a pact to have fun and avoid commitment. However, when all three find themselves involved in serious relationships, they must keep their romances secret from one another.
1h 49m Comedy Romance
Two couples go to a mutual friends wedding, and end up swapping partners.
25.
Celeste & Jesse Forever (2012)
1h 31m Comedy Drama Romance
Celeste and Jesse met in high school and got married young. They laugh at the same jokes and finish each other's sentences. They are forever linked in their friends' minds as the perfect couple – she, a high-powered businesswoman and budding novelist; he, a free spirit who keeps things from getting boring. Their only problem is that they have decided to get divorced. Can their perfect relationship withstand this minor setback?
26.
What's Your Number? (2011)
1h 35m Comedy Romance
What a man is a comedy that tells the story of a young professor, Alex (Matthias Schweighofer), which after being left by his girlfriend Caroline (Mavie Hörbiger), begins a journey to know himself. But how do you overcome the difficulties of a man today? Or rather what is it that makes a man a man?
1h 41m Comedy Romance
Jimmie is seeing his single friends get married one by one. He isn't too worried until his girlfriend Anne catches the bouquet at his friend Marco's wedding. Suddenly, his wild mustang days are numbered. He finally decides to propose to her, but he sticks his foot in his mouth and botches the proposal. Being insulted by the defeatist proposal, Anne leaves town on an assignment. After she's gone, he finds out that his recently-deceased grandfather's will stipulates that he gets nothing of a multi-million dollar fortune unless he's married by 6:05pm on his 30th birthday: tomorrow! Not being able to find Anne, Jimmie begins backtracking through his past girlfriends to find a wife.
1h 22m Comedy Romance
Robert picked the wrong time to meet his soul mate! After being fired from his own father's company, he feels like his luck has run out - until Morgan enters into his life.
29.
How to Lose a Guy in 10 Days (2003)
1h 56m Comedy Romance
It's the battle of wills, as Andie (Kate Hudson) needs to prove she can dump a guy in 10 days, whereas Ben (Matthew McConaughey) needs to prove he can win a girl in 10 days. Now, the clock is ticking - and the wildly entertaining comedy smash is off and running in this irresistible tale of sex, lies and outrageous romantic fireworks!
30.
Betsy's Wedding (1990)
1h 34m Comedy
Offbeat fashion student Betsy Hopper and her straight-laced investment-banker fiancé, Dylan Walsh, just want an intimate little wedding reception, but Betsy's father, Eddie, a Long Island construction contractor, feels so threatened by Jake's rich WASP parents that he blows the ceremony up into a bank-breaking showpiece, sending his wife, Lola, into a financial panic.
explore
Check out more list from our community