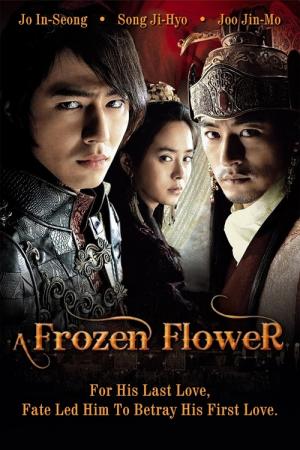 13 Best Movies Like Frozen Flower ...
If you liked this one , you will for sure love these too! In this collection we highlight some of the best films that share a very similar mood to 'A Frozen Flower', and are worth checking out.
1h 40m Romance Drama
Diego is a doctor who has fallen in love with a married man with a son. Against the advice of his boss and best friend, he continues his affair with Alberto. The consequences of this affair profoundly alter not only the two men's lives, but also that of Alberto's wife.
3h 33m Adventure Romance History
Jodhaa Akbar is a sixteenth century love story about a marriage of alliance that gave birth to true love between a great Mughal Emperor, Akbar and a Rajput princess, Jodhaa.
2h 17m Drama History Romance
A young queen falls in love with her physician, and they start a revolution that changes their nation forever.
4.
The King's Whore (1990)
2h 20m Drama Romance
Gerardo is deeply in love with longtime lover Jonas. When Jonas falls for a stranger he met at a local nightclub, heartbroken Gerardo soon seeks solace in the arms of Sergio. Despite other interests, Gerardo and Jonas can't bring themselves to end it.
1h Drama War & Politics
A woman born in Korea navigates her way through love, war, politics and national loyalties to become a powerful empress in China's Yuan dynasty.
1h 40m Drama Romance
A promising career with the police, a baby on the way... Marc's life seems to be right on track. Then he meets fellow policeman Kay and during their regular jogs Marc experiences a never-before-felt sense of ease and effortlessness -- and what it means to fall in love with another man.
52m Drama
The story of a young Louis XIV on his journey to become the most powerful monarch in Europe, from his battles with the fronde through his development into the Sun King. Historical and fictional characters guide us in a world of betrayal and political maneuvering, revealing Versailles in all its glory and brutality.
1h 55m Drama History Romance
The tragic fate of Juana I of Castille, Queen of Spain, madly in love to an unfaithful husband, Felipe el Hermoso, Archduke of Austria.
10.
The King and the Clown (2005)
1h 59m Drama History Thriller
Set in the late 15th century during the reign of King Yeonsan, two male street clowns and tightrope walkers, Jangsaeng (Gam Wu-seong) and Gong-gil (Lee Joon-gi), are part of an entertainer troupe. Their manager prostitutes the beautiful Gong-gil to rich customers, and Jangsaeng is sickened by this practice. After Gong-gil kills the manager in defense of Jangsaeng, the pair flee to Seoul, where they form a new group with three other street performers...
11.
Untold Scandal (2003)
2h 4m Drama
Based on the novel 'Les Liaisons Dangereuses,' this film is set in aristocratic 18th-century Korea at the end of the Chosun Dynasty. The irresistible temptress Lady Cho asks her cad of a younger cousin, Jo-won, to deflower the innocent young Soh-ok, who is to become her husband's concubine. But, his attentions soon shift to the graceful and aloof Lady Sook, who lives according to her convictions as a Catholic. Jo-won becomes obsessed with seducing this chaste woman who has remained celibate for nine years since her husband's death. However, conquering the most virtuous woman in the land proves to be more difficult than Chosun's notorious playboy expects.
1h 45m Romance Drama
Carla and Bruno believe they have answers for everything until Rai appears in their lives, an attractive and mysterious young who lives outside the rules. In this story about love and friendship, boundaries dissolve by the rhythm of funky and break to offer a provocative, exciting and deeply touching vision about romantic relationships.
2h 11m Fantasy Drama Action History
In 907 AD, the Tang Dynasty is in tatters; infighting snarls the imperial family. Crown Prince Wu Luan loves Little Wan, but his father takes her as his Empress. Wu Luan goes into exile, studying dance and music. His uncle murders his father, taking throne and Empress; uncle sends assassins to kill Wu Luan. The Crown Prince eludes death and comes to court. The Emperor arranges for Little Wan's coronation and dispatches Wu Luan to a distant land; he then calls for a midnight banquet on the 100th day of his rule. Poison, treachery, Wu Luan's return, and the love of the innocent Qing for Wu Luan set up the final entanglements. No Fortinbras or Horatio lay the dead to rest.
explore
Check out more list from our community