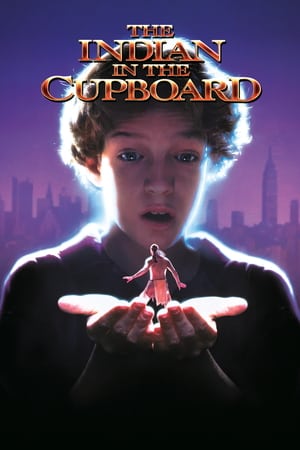 10 Best Movies Like Indian In The Cupboard ...
If you liked this one , you will for sure love these too! In this list we highlight some of the best films that share a very similar mood to 'The Indian in the Cupboard', and are worth checking out.
1.
A Little Princess (1995)
1h 37m Drama Family Fantasy
When her father enlists to fight for the British in WWI, young Sara Crewe goes to New York to attend the same boarding school her late mother attended. She soon clashes with the severe headmistress, Miss Minchin, who attempts to stifle Sara's creativity and sense of self- worth.
1h 35m Family Adventure Drama
Jesse becomes reunited with Willy three years after the whale's jump to freedom as the teenager tries to rescue the killer whale and other orcas from an oil spill.
1h 36m Drama Adventure Family
Workaholic Thomas Johnson dies in an auto accident and comes back to life as a dog. Remembering some of who he was, he returns to his wife and son to protect them from the man who caused his accident. But, as time goes by, he remembers more of his life, and realizes he wasn't such a good husband and father.
4.
The Neverending Story II: The Next Chapter (1990)
1h 29m Drama Family Fantasy Adventure
Once again, Bastian is transported to the world of Fantasia which he recently managed to save from destruction. However, the land is now being destroyed by an evil sorceress, Xayide, so he must join up with Atreyu and face the Emptiness once more.
5.
Free Willy 3: The Rescue (1997)
1h 26m Family Adventure Drama
Willy the whale is back, this time threatened by illegal whalers making money off sushi. Jesse, now 16, has taken a job on an orca-researching ship, along with old friend Randolph and a sarcastic scientist, Drew. On the whaler's ship is captain John Wesley and his son, Max, who isn't really pleased about his father's job, but doesn't have the gut to say so. Along the way, Willy reunites with Jesse
1h 46m Adventure Family Fantasy
The adventures of a father and his young daughter, in their search for a long lost book that will help reunite a missing, close relative.
1h 33m Drama Family
An abused beagle runs away from his owner. On the road, he meets young Marty Preston and follows him home. The boy immediately forms a bond with the dog and names him Shiloh. His stern father won't let him keep the dog because it belongs to Judd Travers, a local hunter. After Shiloh is mistreated again, he runs away and returns to Marty. Knowing his father will once again make him bring Shiloh back to Judd, he makes a home for the dog in an old shed up the hill from the Prestons' house and hides him from his family. His secret is soon discovered when a stray attacks the dog one night and he must turn to his father for help.
9.
The Secret of Roan Inish (1994)
1h 43m Drama Family Fantasy
10-year-old Fiona is sent to live with her grandparents in a small fishing village in Donegal, Ireland. She soon learns the local legend that an ancestor of hers married a Selkie - a seal who can turn into a human. Years earlier, her baby brother was washed out to sea and never seen again, so when Fiona spies a naked little boy on the abandoned Isle of Roan Inish, she is compelled to investigate..
10.
FairyTale: A True Story (1997)
1h 39m Fantasy Drama Mystery Family
Two children in 1917 take a photograph, believed by some to be the first scientific evidence of the existence of fairies. Based on a true story
explore
Check out more list from our community