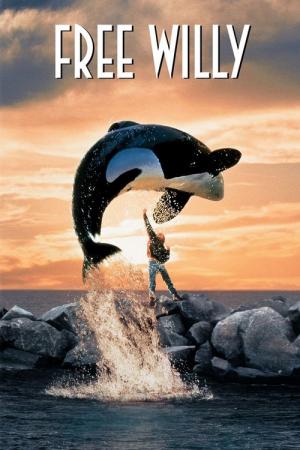 12 Best Movies Like Free Willy ...
If you liked this film , you will probably love these too! In this selection we highlight some of the best films that share a very similar premise to 'Free Willy', and are worth checking out.
1h 47m Family Drama
The team of people who saved Winter's life reassemble in the wake of her surrogate mother's passing in order to find her a companion so she can remain at the Clearwater Marine Hospital.
2.
Zeus and Roxanne (1997)
1h 38m Adventure Comedy Family Romance
Mary Beth is a marine biologist that gets annoyed when a dog called Zeus stows aboard her research boat. Nevertheless she is intrigued when the intrusive canine makes best-friends with her captive dolphin, Roxanne. She falls in love with Zeus's owner, Terry, a musician who rides a bike.
1h 33m Drama Family
An abused beagle runs away from his owner. On the road, he meets young Marty Preston and follows him home. The boy immediately forms a bond with the dog and names him Shiloh. His stern father won't let him keep the dog because it belongs to Judd Travers, a local hunter. After Shiloh is mistreated again, he runs away and returns to Marty. Knowing his father will once again make him bring Shiloh back to Judd, he makes a home for the dog in an old shed up the hill from the Prestons' house and hides him from his family. His secret is soon discovered when a stray attacks the dog one night and he must turn to his father for help.
1h 41m Family
When ex-con artist Harry claims that a secret treasure is hidden inside Candleshoe, an English estate, he creates an elaborate plan to find and steal the prize. By convincing a girl named Casey to impersonate the estate owner's long-lost granddaughter, Harry hopes to uncover the treasure's location. But when Casey has a change of heart, she must follow the clues and find the treasure, in order to save Candleshoe and stop Harry before it is too late.
1h 35m Adventure Family
Sandy Ricks is sent by his mom to Coral Key, a rustic island in the Florida keys, to spend the summer with his uncle Porter Ricks. Sandy dislikes everything about his new environment until a new friend comes into his life, a dolphin named Flipper, that brings uncle and nephew together and leads Sandy on the summer adventure of a lifetime.
6.
Far from Home: The Adventures of Yellow Dog (1995)
1h 27m Action Adventure Drama Family
Teenager Angus adopts a stray dog and names him Yellow. Several days later, while travelling along the coast of British Columbia with Angus's father, John, the boy and dog become stranded when turbulent waters capsize their boat. Angus's parents relentlessly badger rescue teams. Angus, schooled by his father in wilderness survival skills, and assisted by the intelligent Yellow Dog, tries to attract rescuers.
1h 30m Action Adventure Comedy Family
Bingo, the runaway circus dog, is off the leash and saving Chuckie's life! Bingo and the boy become the best of friends in this canine comedy featuring doggy disguises and skateboarding, pinball and prison. Chuckie and his parents (Cindy Williams and David Rasche) are moving house, a thousand miles away, but Bingo won't be allowed to join them. Chuckie and Bingo's determination to be reunited is t
1h 35m Adventure
At a national park in Kenya, English game warden George Adamson and his wife, Joy, care for three orphaned lion cubs. After the two larger lions are shipped off to a zoo in the Netherlands, the smallest of the three, Elsa, stays with the couple. When Elsa is blamed for causing an elephant stampede in the nearby village, head warden John Kendall demands the young lion either be trained to survive in the wilds of the Serengeti or be sent to a zoo.
9.
Free Willy 3: The Rescue (1997)
1h 26m Family Adventure Drama
Willy the whale is back, this time threatened by illegal whalers making money off sushi. Jesse, now 16, has taken a job on an orca-researching ship, along with old friend Randolph and a sarcastic scientist, Drew. On the whaler's ship is captain John Wesley and his son, Max, who isn't really pleased about his father's job, but doesn't have the gut to say so. Along the way, Willy reunites with Jesse
10.
The Incredible Journey (1963)
1h 20m Adventure Family
The story of three pets, a cat and two dogs, who lose their owners when they are all on vacation. Can they find their way home?
1h 48m Adventure Family
When Will Stoneman's father dies, he is left alone to take care of his mother and their land. Needing money to maintain it, he decides to join a cross country dogsled race. This race will require days of racing for long hours, through harsh weather and terrain. This young man will need a lot of courage and a strong will to complete this race.
1h 34m Adventure Family
An update of the Lassie legend stars Thomas Guiry as a troubled city kid whose family retreats to the country, where he befriends the famous collie and changes for the better. Conflict develops when a ruthless sheep rancher causes trouble for everyone.
explore
Check out more list from our community