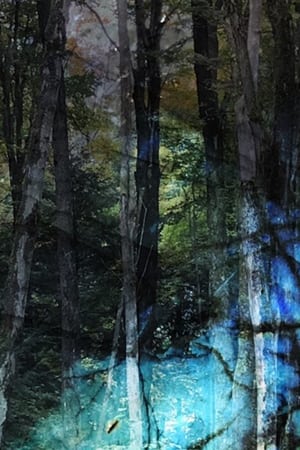 12 Best Movies Like Fracture ...
If you liked this film , you will probably love these too! In this list we highlight some of the best films that share a very similar mood to 'Fracture', and are worth checking out.
1.
The Lincoln Lawyer (2011)
1h 59m Crime Drama Thriller
A lawyer conducts business from the back of his Lincoln town car while representing a high-profile client in Beverly Hills.
1h 57m Crime Thriller Mystery
After a break-in at their house, a couple gets help from one of the cops that answered their call. He helps them install the security system, and begins dropping by on short notice and unofficial patrol, and spends a lot of time discussing the couple's problems with the wife. The husband begins wondering if they're getting too much help.
3.
The Girl on the Train (2016)
1h 52m Crime Drama Mystery Thriller
Rachel Watson, devastated by her recent divorce, spends her daily commute fantasizing about the seemingly perfect couple who live in a house that her train passes every day, until one morning she sees something shocking happen there and becomes entangled in the mystery that unfolds.
4.
Law Abiding Citizen (2009)
1h 49m Drama Crime Thriller
A frustrated man decides to take justice into his own hands after a plea bargain sets one of his family's killers free. He targets not only the killer but also the district attorney and others involved in the deal.
2h 11m Comedy Crime Drama Mystery
When renowned crime novelist Harlan Thrombey is found dead at his estate just after his 85th birthday, the inquisitive and debonair Detective Benoit Blanc is mysteriously enlisted to investigate. From Harlan's dysfunctional family to his devoted staff, Blanc sifts through a web of red herrings and self-serving lies to uncover the truth behind Harlan's untimely death.
6.
The Bone Collector (1999)
1h 58m Drama Mystery Thriller Crime
Rookie cop, Amelia Donaghy reluctantly teams with Lincoln Rhyme – formerly the department's top homicide detective but now paralyzed as a result of a spinal injury – to catch a grisly serial killer dubbed 'The Bone Collector'. The murderer's special signature is to leave tantalizing clues based on the grim remains of his crimes.
7.
The Silence of the Lambs (1991)
1h 59m Crime Drama Thriller Horror
Clarice Starling is a top student at the FBI's training academy. Jack Crawford wants Clarice to interview Dr. Hannibal Lecter, a brilliant psychiatrist who is also a violent psychopath, serving life behind bars for various acts of murder and cannibalism. Crawford believes that Lecter may have insight into a case and that Starling, as an attractive young woman, may be just the bait to draw him out.
1h 48m Thriller
San Francisco heiress Page Forrester is brutally murdered in her remote beach house. Her husband Jack is devastated by the crime but soon finds himself accused of her murder. He hires lawyer Teddy Barnes to defend him, despite the fact she hasn't handled a criminal case for many years. There's a certain chemistry between them and Teddy soon finds herself defending the man she loves.
9.
Under Suspicion (2000)
1h 50m Thriller Crime Drama
A lawyer is asked to come to the police station to clear up a few loose ends in his witness report of a foul murder. "This will only take ten minutes", they say, but it turns out to be one loose end after another, and the ten minutes he is away from his speech become longer and longer.
1h 58m Thriller
With his gangster boss on trial for murder, a mob thug known as "the Teacher" tells Annie Laird she must talk her fellow jurors into a not-guilty verdict, implying that he'll kill her son Oliver if she fails. She manages to do this, but, when it becomes clear that the mobsters might want to silence her for good, she sends Oliver abroad and tries to gather evidence of the plot against her, setting up a final showdown.
11.
Reasonable Doubt (2014)
1h 31m Crime Thriller
When up-and-coming District Attorney Mitch Brockden commits a fatal hit-and-run, he feels compelled to throw the case against the accused criminal who was found with the body and blamed for the crime. Following the trial, Mitch's worst fears come true when he realizes that he acquitted a guilty man, and he soon finds himself on the hunt for the killer before more victims pile up.
2h 7m Drama Thriller
A juror on the inside and a woman on the outside manipulate a court trial involving a major gun manufacturer.
explore
Check out more list from our community