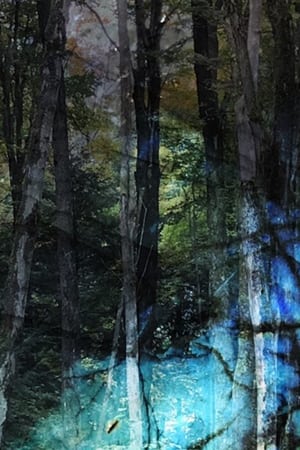 31 Best Movies Like Fracture ...
If you liked this one , you will for sure love these too! In this list we highlight some of the best films that share a very similar premise to '', and are worth checking out.
1.
The Lincoln Lawyer (2011)
1h 59m Crime Drama Thriller
A lawyer conducts business from the back of his Lincoln town car while representing a high-profile client in Beverly Hills.
2h 9m Crime Drama Mystery Thriller
An arrogant, high-powered attorney takes on the case of a poor altar boy found running away from the scene of the grisly murder of the bishop who has taken him in. The case gets a lot more complex when the accused reveals that there may or may not have been a third person in the room. The intensity builds when a surprise twist alters everyone's perception of the crime.
3.
Law Abiding Citizen (2009)
1h 49m Drama Crime Thriller
A frustrated man decides to take justice into his own hands after a plea bargain sets one of his family's killers free. He targets not only the killer but also the district attorney and others involved in the deal.
2h Crime Thriller
A psychological thriller about a man who is sometimes controlled by his murder-and-mayhem-loving alter ego.
2h 4m Crime Thriller Mystery Horror
Former FBI Agent Will Graham, who was once almost killed by the savage Hannibal 'The Cannibal' Lecter, now has no choice but to face him again, as it seems Lecter is the only one who can help Graham track down a new serial killer.
1h 46m Thriller Crime Drama
A woman turns to prescription medication as a way of handling her anxiety concerning her husband's upcoming release from prison.
2h 29m Mystery Thriller Drama
With his wife's disappearance having become the focus of an intense media circus, a man sees the spotlight turned on him when it's suspected that he may not be innocent.
8.
Reasonable Doubt (2014)
1h 31m Crime Thriller
When up-and-coming District Attorney Mitch Brockden commits a fatal hit-and-run, he feels compelled to throw the case against the accused criminal who was found with the body and blamed for the crime. Following the trial, Mitch's worst fears come true when he realizes that he acquitted a guilty man, and he soon finds himself on the hunt for the killer before more victims pile up.
9.
The Silence of the Lambs (1991)
1h 59m Crime Drama Thriller Horror
Clarice Starling is a top student at the FBI's training academy. Jack Crawford wants Clarice to interview Dr. Hannibal Lecter, a brilliant psychiatrist who is also a violent psychopath, serving life behind bars for various acts of murder and cannibalism. Crawford believes that Lecter may have insight into a case and that Starling, as an attractive young woman, may be just the bait to draw him out.
10.
Under Suspicion (2000)
1h 50m Thriller Crime Drama
A lawyer is asked to come to the police station to clear up a few loose ends in his witness report of a foul murder. "This will only take ten minutes", they say, but it turns out to be one loose end after another, and the ten minutes he is away from his speech become longer and longer.
11.
The Invisible Guest (2016)
1h 46m Mystery Crime Thriller
A young businessman wakes up in a hotel room, locked from the inside, along with his lover, who was murdered while he was unconscious. He hires a prestigious lawyer, and over the course of one evening, they must work together to build a defense case for him before he is taken to jail.
12.
Michael Clayton (2007)
1h 59m Drama Thriller
A law firm brings in its 'fixer' to remedy the situation after a lawyer has a breakdown while representing a chemical company that he knows is guilty in a multi-billion dollar class action suit.
13.
The Talented Mr. Ripley (1999)
2h 19m Thriller Crime Drama
Tom Ripley is a calculating young man who believes it's better to be a fake somebody than a real nobody. Opportunity knocks in the form of a wealthy U.S. shipbuilder who hires Tom to travel to Italy to bring back his playboy son, Dickie. Ripley worms his way into the idyllic lives of Dickie and his girlfriend, plunging into a daring scheme of duplicity, lies and murder.
2h 1m Crime Drama Thriller
When a Supreme Court judge commits suicide and his secretary is found murdered, all fingers point to Carl Anderson (Liam Neeson), a homeless veteran who's deaf and mute. But when public defender Kathleen Riley (Cher) is assigned to his case, she begins to believe that Anderson may actually be innocent. Juror Eddie Sanger (Dennis Quaid), a Washington lobbyist, agrees, and together the pair begins their own investigation of events.
1h 58m Thriller
With his gangster boss on trial for murder, a mob thug known as "the Teacher" tells Annie Laird she must talk her fellow jurors into a not-guilty verdict, implying that he'll kill her son Oliver if she fails. She manages to do this, but, when it becomes clear that the mobsters might want to silence her for good, she sends Oliver abroad and tries to gather evidence of the plot against her, setting up a final showdown.
16.
A Few Good Men (1992)
2h 18m Drama
When cocky military lawyer Lt. Daniel Kaffee and his co-counsel, Lt. Cmdr. JoAnne Galloway, are assigned to a murder case, they uncover a hazing ritual that could implicate high-ranking officials such as shady Col. Nathan Jessep.
17.
The Bone Collector (1999)
1h 58m Drama Mystery Thriller Crime
Rookie cop, Amelia Donaghy reluctantly teams with Lincoln Rhyme – formerly the department's top homicide detective but now paralyzed as a result of a spinal injury – to catch a grisly serial killer dubbed 'The Bone Collector'. The murderer's special signature is to leave tantalizing clues based on the grim remains of his crimes.
1h 48m Thriller
San Francisco heiress Page Forrester is brutally murdered in her remote beach house. Her husband Jack is devastated by the crime but soon finds himself accused of her murder. He hires lawyer Teddy Barnes to defend him, despite the fact she hasn't handled a criminal case for many years. There's a certain chemistry between them and Teddy soon finds herself defending the man she loves.
19.
A Perfect Murder (1998)
1h 47m Crime Thriller Drama
Millionaire industrialist Steven Taylor is a man who has everything but what he craves most: the love and fidelity of his wife. A hugely successful player in the New York financial world, he considers her to be his most treasured acquisition. But she needs more than simply the role of dazzling accessory.
20.
Kiss the Girls (1997)
1h 55m Drama Mystery Thriller Crime
Forensic psychologist Alex Cross travels to North Carolina and teams with escaped kidnap victim Kate McTiernan to hunt down "Casanova," a serial killer who abducts strong-willed women and forces them to submit to his demands. The trail leads to Los Angeles, where the duo discovers that the psychopath may not be working alone.
21.
The Life of David Gale (2003)
2h 10m Drama Thriller Crime
A man against capital punishment is accused of murdering a fellow activist and is sent to death row.
24m Animation
Kuu attends school in the city of learning, Academia. She soon finds herself locked in conflict with the Absolute Angels: a group of beautiful girls who feed on human life force to survive. Wielding god-like strength, they have the power to destroy the world itself. But are they truly demons of destruction or simply innocent girls trapped in a fate they can't escape?
23.
Secret in Their Eyes (2015)
1h 51m Crime Drama Mystery Thriller
A tight-knit team of FBI investigators, along with their District Attorney supervisor, is suddenly torn apart when they discover that one of their own teenage daughters has been brutally murdered.
24.
Perfect Stranger (2007)
1h 49m Thriller
A journalist goes undercover to ferret out businessman Harrison Hill as her best friend's killer. Posing as one of his temps, she enters into a game of online cat-and-mouse.
2h 11m Comedy Crime Drama Mystery
When renowned crime novelist Harlan Thrombey is found dead at his estate just after his 85th birthday, the inquisitive and debonair Detective Benoit Blanc is mysteriously enlisted to investigate. From Harlan's dysfunctional family to his devoted staff, Blanc sifts through a web of red herrings and self-serving lies to uncover the truth behind Harlan's untimely death.
2h 7m Drama Thriller
A juror on the inside and a woman on the outside manipulate a court trial involving a major gun manufacturer.
1h 38m Action Drama Mystery Thriller Crime
A DEA agent investigates the disappearance of a legendary Army ranger drill sergeant and several of his cadets during a training exercise gone severely awry.
28.
The Girl on the Train (2016)
1h 52m Crime Drama Mystery Thriller
Rachel Watson, devastated by her recent divorce, spends her daily commute fantasizing about the seemingly perfect couple who live in a house that her train passes every day, until one morning she sees something shocking happen there and becomes entangled in the mystery that unfolds.
29.
Unlawful Entry (1992)
1h 57m Crime Thriller Mystery
After a break-in at their house, a couple gets help from one of the cops that answered their call. He helps them install the security system, and begins dropping by on short notice and unofficial patrol, and spends a lot of time discussing the couple's problems with the wife. The husband begins wondering if they're getting too much help.
1h 41m Thriller Crime Mystery
A psychic doctor, John Clancy, works with an FBI special agent in search of a serial killer.
explore
Check out more list from our community