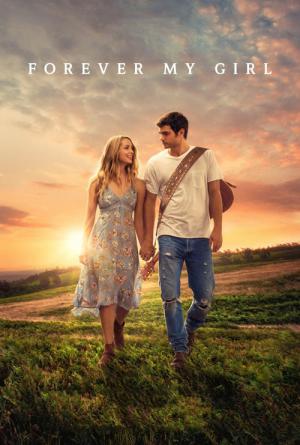 12 Best Movies Like Forever My Girl ...
If you liked this movie , you will probably love these too! In this list we highlight some of the best films that share a very similar premise to 'Forever My Girl', and are worth checking out.
1.
Beyond the Lights (2014)
1h 56m Romance Drama
Noni Jean is a hot new rising star. But not all is what it seems, and the pressure causes Noni to nearly fall apart - until she meets Kaz Nicol, a promising young cop and aspiring politician who's been assigned to her detail. Can Kaz's love give Noni the courage to find her own voice and break free to become the artist she was meant to be?
2.
The Christmas Cure (2017)
1h 30m Drama Romance TV Movie
A doctor returns home for Christmas to find that her father has decided to retire from his own practice. After reuniting with her high school sweetheart, she wonders if she should stay and take over her father's practice.
2h 3m Romance Drama
An epic love story centered around an older man who reads aloud to a woman with Alzheimer's. From a faded notebook, the old man's words bring to life the story about a couple who is separated by World War II, and is then passionately reunited, seven years later, after they have taken different paths.
4.
The Longest Ride (2015)
2h 8m Drama Romance
The lives of a young couple intertwine with a much older man as he reflects back on a lost love while he's trapped in an automobile crash.
5.
Close to the Horizon (2019)
1h 57m Drama Romance
Jessica knows exactly what her life is supposed to look like and where it takes her. But then she meets Danny. He has a complicated past and could confuse all their plans. Jessica has to decide.
1h 44m Drama Romance
Happy young married couple Paige and Leo are, well, happy. Then a car accident puts Paige into a life-threatening coma. Upon awakening she has lost the previous five years of memories, including those of her beloved Leo, her wedding, a confusing relationship with her parents, or the ending of her relationship with her ex-fiance. Despite these complications, Leo endeavors to win her heart again and rebuild their marriage.
7.
A Walk in the Clouds (1995)
1h 43m Drama Romance
World War II vet Paul Sutton falls for a pregnant and unwed woman who persuades him -- during their first encounter -- to pose as her husband so she can face her family.
8.
A Christmas Love Story (2019)
1h 30m Romance TV Movie
A youth choir director needs to write a big song for the Christmas Eve show but finds herself distracted when a boy with a golden voice joins her choir, which will come as news to his widowed father.
1h 55m Drama Romance War
While Sergeant John Tyree is home on two weeks leave from Germany, he meets Savannah after he dives into the ocean to retrieve Savannah's purse that had fallen off a pier. John eventually falls in love with Savannah, who promises to write to him until he returns from overseas.
1h 56m Music Romance Drama
The film follows aspiring singer-songwriter Jed King (Alan Powell) as he struggles to catch a break and escape the long shadow of his father, a country music legend. After reluctantly accepting a gig at a local vineyard harvest festival, Jed is love-struck by the vineyard owner's daughter, Rose (Ali Faulkner), and a romance quickly blooms. Soon after their wedding, Jed writes Rose "The Song," which becomes a breakout hit. Thrust into a life of stardom and a world of temptation in the form of fellow performer Shelby Bale (Caitlin Nicol-Thomas), Jed's life and marriage begin to fall apart.
11.
Sweet November (2001)
1h 59m Drama Romance
Nelson is a man devoted to his advertising career in San Francisco. One day, while taking a driving test at the DMV, he meets Sara. She is very different from the other women in his life. Nelson causes her to miss out on taking the test and later that day she tracks him down. One thing leads to another and Nelson ends up living with her through a November that will change his life forever.
1h 44m Comedy Music Romance Drama
Gretta, a budding songwriter, finds herself alone after her boyfriend Dave ditches her. Her life gains purpose when Dan, a record label executive, notices her talent.
explore
Check out more list from our community