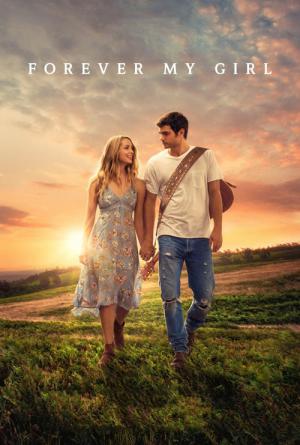 10 Best Movies Like Forever My Girl ...
If you liked this one , you will definitely love these too! In this collection we highlight some of the best films that share a very similar mood to 'Forever My Girl', and are worth checking out.
1h 51m Drama Romance
Travis and Gabby first meet as neighbors in a small coastal town and wind up in a relationship that is tested by life's most defining events.
1h 39m Drama Romance
Harvard Law student Oliver Barrett IV and music student Jennifer Cavilleri share a chemistry they cannot deny - and a love they cannot ignore. Despite their opposite backgrounds, the young couple put their hearts on the line for each other. When they marry, Oliver's wealthy father threatens to disown him. Jenny tries to reconcile the Barrett men, but to no avail.
1h 56m Music Romance Drama
The film follows aspiring singer-songwriter Jed King (Alan Powell) as he struggles to catch a break and escape the long shadow of his father, a country music legend. After reluctantly accepting a gig at a local vineyard harvest festival, Jed is love-struck by the vineyard owner's daughter, Rose (Ali Faulkner), and a romance quickly blooms. Soon after their wedding, Jed writes Rose "The Song," which becomes a breakout hit. Thrust into a life of stardom and a world of temptation in the form of fellow performer Shelby Bale (Caitlin Nicol-Thomas), Jed's life and marriage begin to fall apart.
1h 30m Drama Romance
A British college student falls for an American student, only to be separated from him when she's banned from the U.S. after overstaying her visa.
1h 33m Romance Drama
A couple's wedding plans are thrown off course when the groom is diagnosed with liver cancer.
6.
A Walk in the Clouds (1995)
1h 43m Drama Romance
World War II vet Paul Sutton falls for a pregnant and unwed woman who persuades him -- during their first encounter -- to pose as her husband so she can face her family.
7.
A Walk to Remember (2002)
1h 41m Drama Romance
When the popular, restless Landon Carter is forced to participate in the school drama production he falls in love with Jamie Sullivan, the daughter of the town's minister. Jamie has a "to-do" list for her life and also a very big secret she must keep from Landon.
8.
Beyond the Lights (2014)
1h 56m Romance Drama
Noni Jean is a hot new rising star. But not all is what it seems, and the pressure causes Noni to nearly fall apart - until she meets Kaz Nicol, a promising young cop and aspiring politician who's been assigned to her detail. Can Kaz's love give Noni the courage to find her own voice and break free to become the artist she was meant to be?
2h 3m Romance Drama
An epic love story centered around an older man who reads aloud to a woman with Alzheimer's. From a faded notebook, the old man's words bring to life the story about a couple who is separated by World War II, and is then passionately reunited, seven years later, after they have taken different paths.
1h 44m Comedy Music Romance Drama
Gretta, a budding songwriter, finds herself alone after her boyfriend Dave ditches her. Her life gains purpose when Dan, a record label executive, notices her talent.
explore
Check out more list from our community