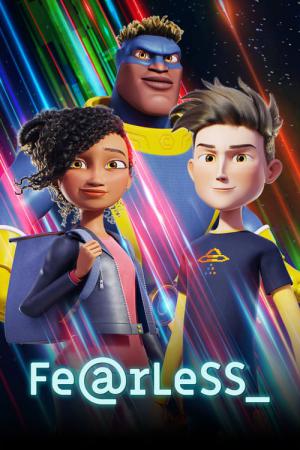 30 Best Movies Like Fearless ...
If you liked this one , you will definitely love these too! In this selection we highlight some of the best films that share a very similar mood to '', and are worth checking out.
1h 46m Drama Action History
A semi-biographical account of Yip Man, the first martial arts master to teach the Chinese martial art of Wing Chun. The film focuses on events surrounding Ip that took place in the city of Foshan between the 1930s to 1940s during the Second Sino-Japanese War. Directed by Wilson Yip, the film stars Donnie Yen in the lead role, and features fight choreography by Sammo Hung.
3.
Once Upon a Time in China (1991)
2h 14m Action Drama
Set in late 19th century Canton, this martial arts film depicts the stance taken by the legendary martial arts hero Wong Fei-Hung against foreign forces' plundering of China.
4.
The Legend Is Born: Ip Man (2010)
1h 43m Action
Chen Zhen, a Chinese engineering student in Kyoto, who braves the insults and abuse of his Japanse fellow students for his local love Mitsuko Yamada, daughter of the director, returns in 1937 to his native Shangai, under Japanse protectorate -in fact military occupation- after reading about the death of his kung-fu master Hou Ting-An in a fight against the Japanese champion Ryuichi Akutagawa.
1h 48m Action History Drama
Having defeated the best fighters of the Imperial Japanese army in occupied Shanghai, Ip Man and his family settle in post-war Hong Kong. Struggling to make a living, Master Ip opens a kung fu school to bring his celebrated art of Wing Chun to the troubled youth of Hong Kong. His growing reputation soon brings challenges from powerful enemies, including pre-eminent Hung Gar master, Hung Quan.
8.
Once Upon a Time in China II (1992)
1h 53m Action Comedy
Wong Fei-Hung faces the White Lotus Society, a fanatical cult seeking to drive the Europeans out of China through violence, even attacking Chinese who follow Western ways. Wong must also defend Dr. Sun Yat Sen, a revolutionary, from the military.
1h 30m Action Thriller
After thief Alex Cardo gets caught while stealing an ancient katana in East Asia, he soon finds himself imprisoned and beaten up by the crowd there. One of the guards, Demon, feels upset by Alex appearance and tortures him as often as he gets the opportunity. Alex finds a friend and mentor in the jailhouse, Master Sun, who teaches him a superior fighting style called Iron Hand. When a 'best of the best kumite' is to take place, Demon gets an invitation. Now Master Sun and Alex need to find a way to let Alex take part in the kumite too.
1h 32m Action
U.S. soldier Frank Dux has come to Hong Kong to be accepted into the Kumite, a highly secret and extremely violent martial arts competition. While trying to gain access into the underground world of clandestine fighters, he also has to avoid military officers who consider him to be AWOL. After enduring a difficult training and beginning a romance with journalist Janice Kent, Frank is given the opportunity to fight. But can he survive?
1h 32m Action Adventure Thriller
An earthquake destroys a Russian Nuclear Power plant.
13.
The 36th Chamber of Shaolin (1978)
1h 55m Action Adventure
The anti-Ching patriots, under the guidance of Ho Kuang-han, have secretly set up their base in Canton, disguised as school masters. During a brutal Manchu attack, Lui manages to escape, and devotes himself to learning the martial arts in order to seek revenge.
14.
The Shaolin Temple (1982)
1h 35m Action
The Tang emperor is betrayed by one of his generals, who installs himself as emperor in the East Capital. The son of one of his slave workers escapes to the Shaolin Temple, learns kung fu, and sets out to kill the traitor who killed his father.
15.
Once Upon a Time in China III (1992)
16.
Best of the Best (1989)
1h 37m Action
A team from the United States is going to compete against Korea in a Tae Kwon Do tournament. The team consists of fighters from all over the country--can they overcome their rivalry and work together to win?
17.
Martial Arts of Shaolin (1986)
1h 30m Action Comedy
In ancient China, Zhi Ming trains at the legendary Northern Shaolin temple to avenge the death of his father at the hands of a nefarious magistrate.
18.
The Chinese Connection (1972)
1h 48m Drama Action Thriller
Chen Zhen returns to the international compound of China only to learn of his beloved teacher's death. This is compounded by the continual racist harassment by the Japanese population in the area. Unlike his friends, he confronts it head on with his mastery of martial arts while investigating his teacher's murder.
19.
The Grandmaster (2013)
2h 10m Action Drama History
Ip Man's peaceful life in Foshan changes after Gong Yutian seeks an heir for his family in Southern China. Ip Man then meets Gong Er who challenges him for the sake of regaining her family's honor. After the Second Sino-Japanese War, Ip Man moves to Hong Kong and struggles to provide for his family. In the mean time, Gong Er chooses the path of vengeance after her father was killed by Ma San.
20.
Dragon: The Bruce Lee Story (1993)
21.
Man of Tai Chi (2013)
1h 45m Action Drama
In Beijing, a young martial artist's skill places him in position to experience opportunities and sacrifices.
1h 30m Action Crime Drama
Iron Monkey is a Hong Kong variation of Robin Hood. Corrupt officials of a Chinese village are robbed by a masked bandit known as "Iron Monkey", named after a benevolent deity. When all else fails, the Governor forces a traveling physician into finding the bandit. The arrival of an evil Shaolin monk, brings the physician and Iron Monkey together to battle the corrupt government.
23.
Never Back Down: No Surrender (2016)
1h 41m Drama Action
Picking up after the events of Never Back Down 2, former MMA champion Case Walker is on the comeback trail to become champion once again.
24.
Kickboxer 2: The Road Back (1991)
1h 29m Action Adventure
In this rousing sequel to Kickboxer, Tong Po broods about his defeat at the hands of Kurt Sloan. Po and his managers resort to drastic measures to goad Kurt into the ring for a rematch.
1h 37m Action
Korea, 1934. During the Japanese occupation, there is open warfare between rival martial arts schools. There is a fight in the marketplace, and three Chinese students can't stand the unfair way of students that side up with the invasors, when they gang assault one of the fighting men. Between the three, they send the aggressors away. Retaliation is heavy: their school is destroyed, and they are banished. They return to China, and start their own school, and set out on good-will visits to the other martial arts schools, only to find that everybody in their neighbourhood is already dominated by the Japanese. They have many kung fu fights to win, before they eventually manage to establish peace.
26.
Ip Man: The Final Fight (2013)
27.
Enter the Dragon (1973)
1h 42m Action
A martial artist agrees to spy on a reclusive crime lord using his invitation to a tournament there as cover.
28.
The Lost Bladesman (2011)
1h 47m History Drama Action War
During the warring period of the three kingdoms, ancient China is in turmoil. To unify the country, general Cao Cao (Jiang Wen), the real power behind the Emperor, enlists the aid of the greatest warrior in the land, Guan Yu (Donnie Yen). However, Guan Yu is a loyal friend of Cao Cao's enemy Liu Bei (Alex Fong) so to persuade the peerless warrior to fight, Cao Cao takes his beloved Qi Lan (Sun Li) hostage. After leading Cao Cao's forces to victory Guan Yu sets out with Qi Lan to rejoin Liu Bei. But now Cao Cao has deemed him too great a threat to live, and on the journey he must face all the forces at the Emperor's command sent to destroy him.
1h 37m Action Thriller
If your enemy refuses to be humbled... Destroy him. Accompanied by his brother Kurt (Van Damme), American kickboxing champion Eric Sloane (Dennis Alexio), arrives in Thailand to defeat the Eastern warriors at their own sport. His opponent: ruthless fighter and Thai champion, Tong Po. Tong not only defeats Eric, he paralyzes him for life. Crazed with anger, Kurt vows revenge.
explore
Check out more list from our community