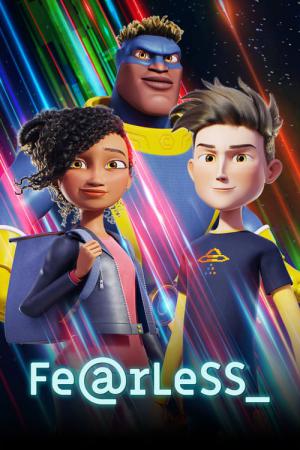 11 Best Movies Like Fearless ...
If you liked this movie , you will probably love these too! In this list we highlight some of the best films that share a very similar mood to 'Fearless', and are worth checking out.
3.
The Lost Bladesman (2011)
1h 47m History Drama Action War
During the warring period of the three kingdoms, ancient China is in turmoil. To unify the country, general Cao Cao (Jiang Wen), the real power behind the Emperor, enlists the aid of the greatest warrior in the land, Guan Yu (Donnie Yen). However, Guan Yu is a loyal friend of Cao Cao's enemy Liu Bei (Alex Fong) so to persuade the peerless warrior to fight, Cao Cao takes his beloved Qi Lan (Sun Li) hostage. After leading Cao Cao's forces to victory Guan Yu sets out with Qi Lan to rejoin Liu Bei. But now Cao Cao has deemed him too great a threat to live, and on the journey he must face all the forces at the Emperor's command sent to destroy him.
4.
Dragon: The Bruce Lee Story (1993)
5.
Ip Man: The Final Fight (2013)
6.
The Legend Is Born: Ip Man (2010)
1h 37m Action
Korea, 1934. During the Japanese occupation, there is open warfare between rival martial arts schools. There is a fight in the marketplace, and three Chinese students can't stand the unfair way of students that side up with the invasors, when they gang assault one of the fighting men. Between the three, they send the aggressors away. Retaliation is heavy: their school is destroyed, and they are banished. They return to China, and start their own school, and set out on good-will visits to the other martial arts schools, only to find that everybody in their neighbourhood is already dominated by the Japanese. They have many kung fu fights to win, before they eventually manage to establish peace.
8.
The 36th Chamber of Shaolin (1978)
1h 55m Action Adventure
The anti-Ching patriots, under the guidance of Ho Kuang-han, have secretly set up their base in Canton, disguised as school masters. During a brutal Manchu attack, Lui manages to escape, and devotes himself to learning the martial arts in order to seek revenge.
1h 45m Action Drama
In Beijing, a young martial artist's skill places him in position to experience opportunities and sacrifices.
1h 32m Action Adventure Thriller
An earthquake destroys a Russian Nuclear Power plant.
11.
Once Upon a Time in China II (1992)
1h 53m Action Comedy
Wong Fei-Hung faces the White Lotus Society, a fanatical cult seeking to drive the Europeans out of China through violence, even attacking Chinese who follow Western ways. Wong must also defend Dr. Sun Yat Sen, a revolutionary, from the military.
explore
Check out more list from our community