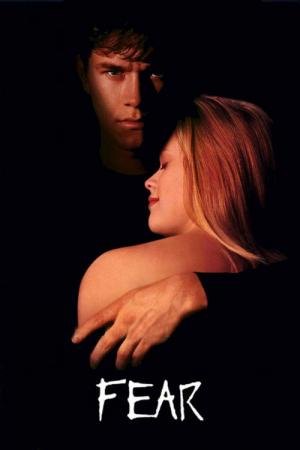 28 Best Movies Like Fear ...
If you liked this film , you will probably love these too! In this list we highlight some of the best films that share a very similar premise to '', and are worth checking out.
1h 29m Drama Thriller
A precocious and obsessive teenager develops a crush on a naive writer with harrowing consequences.
1h 24m Thriller
Ben Cronin has it all: the admiration of his many friends, a terrific girlfriend, and he's on the fast-track to an athletic scholarship. Ben's rock-solid, promising future and romance are turned upside-down with the arrival of Madison Bell. Madison, the new girl in town, quickly sets her sights on the impressionable Ben. While their first few meetings are innocent enough, the obsessive and seductive Madison wants more ... much more.
3.
The Boy Next Door (2015)
1h 31m Thriller
A recently cheated on married woman falls for a younger man who has moved in next door, but their torrid affair soon takes a dangerous turn.
4.
Sleeping with the Enemy (1991)
1h 39m Drama Crime Thriller
A young woman fakes her own death in an attempt to escape her nightmarish marriage, but discovers it is impossible to elude her controlling husband.
1h 28m Thriller Drama
A seductive teen befriends an introverted high school student and schemes her way into the lives of her wealthy family.
6.
Fatal Attraction (1987)
1h 59m Drama Thriller
A married man's one night stand comes back to haunt him when that lover begins to stalk him and his family.
1h 26m Thriller Drama
When a rebellious girl from a good family falls for the town drifter, she unwittingly brings a psychopath into her loving home.
8.
Killing Me Softly (2002)
1h 40m Thriller
A woman grows suspicious of her controlling husband after she discovers secrets about the women in his past.
9.
Single White Female (1992)
1h 47m Thriller
Attractive Manhattanite Allison Jones has it all: a handsome beau, a rent-controlled apartment, and a promising career as a fashion designer. When boyfriend Sam proves unfaithful, Allison strikes out on her own but must use the classifieds to seek out a roommate in order to keep her spacious digs.
10.
Final Analysis (1992)
1h 57m Drama Thriller Romance
Barr is a psychiatrist who falls in love with the sister of one of his clients. She's beautiful and married to a gangster. She hates her husband but is unable to escape from him.
1h 48m Drama Thriller
A woman moves into an apartment in Manhattan and learns that the previous tenant's life ended mysteriously after they fell from the balcony.
1h 48m Drama Thriller
Things couldn't be better for Derek Charles. He's just received a big promotion at work, and has a wonderful marriage with his beautiful wife, Sharon. However, into this idyllic world steps Lisa, a temporary worker at Derek's office. Lisa begins to stalk Derek, jeopardizing all he holds dear.
13.
The Hand That Rocks the Cradle (1992)
1h 50m Drama Thriller
A suburban family chooses seemingly sweet Peyton Flanders as their newborn's nanny. Only much later does the infant's mother, Claire Bartel, realize Peyton's true intentions -- to destroy Claire and replace her in the family. The nail-biting suspense builds quickly in this chilling psychological thriller about deception and bitter revenge.
2h 3m Thriller Drama Crime
A computer specialist is sued for sexual harassment by a former lover turned boss who initiated the act forcefully, which threatens both his career and his personal life.
1h 54m Drama Thriller
Working-class waitress Slim thought she was entering a life of domestic bliss when she married Mitch, the man of her dreams. After the arrival of their first child, her picture perfect life is shattered when she discovers Mitch's hidden possessive dark side, a controlling and abusive alter ego that can turn trust, love and tranquility into terror. Terrified for her child's safety, Slim flees with her daughter. Relentless in his pursuit and enlisting the aid of lethal henchmen, Mitch continually stalks the prey that was once his family.
16.
The Babysitter (1995)
1h 30m Drama Thriller
Jennifer (Alicia Silverstone) is a lovely teen who has been hired to baby-sit the kids of Harry Tucker (J.T. Walsh) and his wife, Dolly (Lee Garlington). The Tuckers go to a party and proceed to get inebriated, with Mr. Tucker fantasizing about his beautiful baby sitter. Meanwhile, Jack (Jeremy London), her boyfriend, and Mark (Nicky Katt), another guy interested in her, decide to spy on Jennifer at the Tucker house, with each young man also fixated on her.
17.
Unlawful Entry (1992)
1h 57m Crime Thriller Mystery
After a break-in at their house, a couple gets help from one of the cops that answered their call. He helps them install the security system, and begins dropping by on short notice and unofficial patrol, and spends a lot of time discussing the couple's problems with the wife. The husband begins wondering if they're getting too much help.
2h 8m Thriller Crime
Sam Bowden is a small-town corporate attorney. Max Cady is a tattooed, cigar-smoking, Bible-quoting, psychotic rapist. What do they have in common? Fourteen years ago, Sam was a public defender assigned to Max Cady's rape trial, and he made a serious error: he hid a document from his illiterate client that could have gotten him acquitted. Now, the cagey Cady has been released, and he intends to teach Sam Bowden and his family a thing or two about loss.
1h 40m Drama Mystery Thriller
A young man is found bruised, beaten and stumbling down a secluded road. As the police try to piece together what happened, the convoluted relationship between a young woman and her two suitors gradually emerges.
20.
Devil in the Flesh (1998)
1h 39m Horror Thriller
When her mother is killed in a mysterious house fire, rebellious teen Debbie Strand is sent to live with her grandmother, where she becomes even more unhinged. She develops an intense crush on her hunky creative writing teacher, Peter Rinaldi, but her numerous attempts at seduction end in failure. Soon Peter's friends start turning up dead, and he fears that his fiancée, Marilyn, may be Debbie's next victim.
1h 40m Drama Thriller
Julia moves in with her fiancé, David, but his ex-wife and her own haunting past join forces to rock her quiet suburban existence.
22.
Poison Ivy: The New Seduction (1997)
1h 33m Thriller Romance Drama
A sinister seductress vows to destroy a suburban family.
1h 45m Drama Mystery Thriller
A mentally disturbed young woman takes a job at a posh country club and falls in with a clique of wealthy college kids where she's taken under the wing of the clique's twisted leader, who harbors some dark secrets too terrifying to tell.
1h 28m Horror Thriller Drama
A jealous woman plots revenge after her former beau returns to their hometown with a pretty new girlfriend.
25.
Body Chemistry (1990)
1h 24m Thriller
A research project on sexual response leads two doctors into an affair where their deepest passions and darkest fantasies are revealed.
1h 32m Thriller
When medical student Marty places an ad for a roommate, her ad is answered by handsome, clean-cut Alec. At first Alec seems to be a wonderful roommate; supportive, considerate and a real friend. However, Alec's affection turns to obsession as he plots to manipulate and control all aspects of Marty's life, imprison her in her own apartment and make her his
27.
Never Talk to Strangers (1995)
1h 26m Thriller Romance
Sarah Taylor, a police psychologist, meets a mysterious and seductive young man, Tony Ramirez, and falls in love with him. As a cause of this relationship, she changes her personality when she begins to receive anonymous telephone calls.
explore
Check out more list from our community