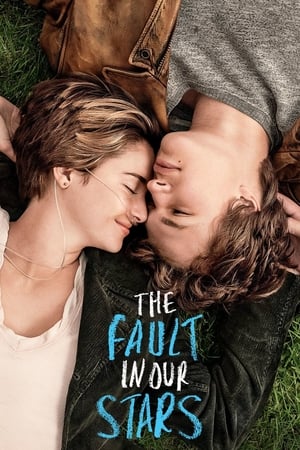 29 Best Movies Like Fault In Our Stars ...
If you liked this movie , you will for sure love these too! In this selection we highlight some of the best films that share a very similar mood to '', and are worth checking out.
1h 43m Drama Romance
A girl dying of leukemia compiles a list of things she'd like to do before passing away. Topping the list is her desire to lose her virginity.
1h 50m Drama Romance
A small town girl is caught between dead-end jobs. A high-profile, successful man becomes wheelchair bound following an accident. The man decides his life is not worth living until the girl is hired for six months to be his new caretaker. Worlds apart and trapped together by circumstance, the two get off to a rocky start. But the girl becomes determined to prove to the man that life is worth living and as they embark on a series of adventures together, each finds their world changing in ways neither of them could begin to imagine.
30m Documentary Comedy
Keith Lemon's Very Brilliant World Tour is a travel-style comedy series hosted by Keith Lemon, a character portrayed by comedian Leigh Francis. The series was first announced during an appearance by Lemon on the Big Brother companion show Big Brother's Big Mouth in 2007. The series featured Lemon travelling around the world on a shark-shaped flight plan, visiting six different countries, and meeting various celebrity guests, including Spice Girls Mel B and Mel C, along the way.During the series, Paddy McGuinness played the role of Lemon's cousin Gary. The show premiered on 11 March 2008, attracting 565,000 viewers, and concluded on 15 April 2008.In May 2008, Francis announced that he would not be filming a second series in the near future, as he would be busy filming his panel show Celebrity Juice commencing in August 2008. The show was released on DVD on 3 November 2008. Francis announced in May 2011 that he would like to write and record a second series, but said he would struggle to find the time to do so.
4.
A Walk to Remember (2002)
1h 41m Drama Romance
When the popular, restless Landon Carter is forced to participate in the school drama production he falls in love with Jamie Sullivan, the daughter of the town's minister. Jamie has a "to-do" list for her life and also a very big secret she must keep from Landon.
1h 31m Romance Drama
Katie, a 17-year-old, has been sheltered since childhood and confined to her house during the day by a rare disease that makes even the smallest amount of sunlight deadly. Fate intervenes when she meets Charlie and they embark on a summer romance.
24m Action & Adventure Animation Comedy Drama Mystery Sci-Fi & Fantasy
The Holy Grail War is a battle royale among seven magi who serve as Masters. Masters, through the use of the command seals they are given when they enter the war, command Heroic Spirits known as Servants to fight for them in battle. In the Fifth Holy Grail War, Rin Tohsaka is among the magi entering the competition. With her Servant, Archer, she hopes to obtain the ultimate prize—the Holy Grail, a magical artifact capable of granting its wielder any wish.One of Rin's classmates, Shirou Emiya, accidentally enters the competition and ends up commanding a Servant of his own known as Saber. As they find themselves facing mutual enemies, Rin and Shirou decide to form a temporary alliance as they challenge their opponents in the Holy Grail War.
2h 3m Romance Drama
An epic love story centered around an older man who reads aloud to a woman with Alzheimer's. From a faded notebook, the old man's words bring to life the story about a couple who is separated by World War II, and is then passionately reunited, seven years later, after they have taken different paths.
8.
Five Feet Apart (2019)
1h 56m Romance Drama
Seventeen-year-old Stella spends most of her time in the hospital as a cystic fibrosis patient. Her life is full of routines, boundaries and self-control — all of which get put to the test when she meets Will, an impossibly charming teen who has the same illness. There's an instant flirtation, though restrictions dictate that they must maintain a safe distance between them. As their connection intensifies, so does the temptation to throw the rules out the window and embrace that attraction.
1h 46m Romance Drama Comedy
Tessa Young is a dedicated student, dutiful daughter and loyal girlfriend to her high school sweetheart. Entering her first semester of college, Tessa's guarded world opens up when she meets Hardin Scott, a mysterious and brooding rebel who makes her question all she thought she knew about herself -- and what she wants out of life.
1h 49m Mystery Drama Romance
Quentin Jacobsen has spent a lifetime loving the magnificently adventurous Margo Roth Spiegelman from afar. So when she cracks open a window and climbs back into his life-dressed like a ninja and summoning him for an ingenious campaign of revenge-he follows. After their all-nighter ends and a new day breaks, Q arrives at school to discover that Margo, always an enigma, has now become a mystery. But Q soon learns that there are clues-and they're for him. Urged down a disconnected path, the closer he gets, the less Q sees of the girl he thought he knew.
1h 47m Drama Family Romance
A drama centered on a rebellious girl who is sent to a Southern beach town for the summer to stay with her father. Through their mutual love of music, the estranged duo learn to reconnect.
1h 31m Drama Romance
Two outsiders, both shaped by the circumstances that have brought them together, forge a deep and lasting love.
13.
The Perks of Being a Wallflower (2012)
1h 43m Drama
Pittsburgh, Pennsylvania, 1991. High school freshman Charlie is a wallflower, always watching life from the sidelines, until two senior students, Sam and her stepbrother Patrick, become his mentors, helping him discover the joys of friendship, music and love.
1h 51m Drama Romance
Travis and Gabby first meet as neighbors in a small coastal town and wind up in a relationship that is tested by life's most defining events.
15.
Close to the Horizon (2019)
1h 57m Drama Romance
Jessica knows exactly what her life is supposed to look like and where it takes her. But then she meets Danny. He has a complicated past and could confuse all their plans. Jessica has to decide.
16.
Three Steps Above Heaven (2010)
2h 2m Romance Drama
Story of two young people who belong to different worlds. It is the chronicle of a love improbable, almost impossible but inevitable dragging in a frantic journey they discover the first great love. Babi is a girl from upper-middle class that is educated in goodness and innocence . Hache is a rebellious boy, impulsive, unconscious, has a appetite for risk and danger embodied in endless fights and illegal motorbike races, the limit of common sense
17.
My Sister's Keeper (2009)
1h 49m Drama
Sara and Brian live an idyllic life with their young son and daughter. But their family is rocked by sudden, heartbreaking news that forces them to make a difficult and unorthodox choice in order to save their baby girl's life. The parents' desperate decision raises both ethical and moral questions and rips away at the foundation of their relationship. Their actions ultimately set off a court case that threatens to tear the family apart, while revealing surprising truths that challenge everyone's perceptions of love and loyalty and give new meaning to the definition of healing.
18.
The Spectacular Now (2013)
1h 35m Comedy Drama Romance
Sutter, a popular party animal, unexpectedly meets the introverted Aimee after waking up on a stranger's lawn. As Sutter deals with the problems in his life and Aimee plans for her future beyond school, an unexpected romance blossoms between them.
19.
The First Time (2012)
1h 35m Drama Comedy Romance
Dave, a high school senior, spends most of his time pining away over a girl he can't have. Aubrey, a junior with artistic aspirations, has a hot boyfriend who doesn't quite understand her or seem to care. Although they go to different schools, Dave and Aubrey find themselves at the same party. When both head outside to get some air, they meet. A casual conversation sparks an instant connection, and, over the course of a weekend, things turn magical, romantic, complicated, and funny as Aubrey and Dave discover what it's like to fall in love for the first time.
20.
The Best of Me (2014)
1h 57m Drama Romance
A pair of former high school sweethearts reunite after many years when they return to visit their small hometown.
1h 53m Drama Romance
Still reeling from a heartbreaking family event and his parents' subsequent divorce, Tyler Hawkins discovers a fresh lease on life when he meets Ally Craig, a gregarious beauty who witnessed her mother's death. But as the couple draws closer, the fallout from their separate tragedies jeopardizes their love.
1h 43m Drama Romance
A privileged girl and a charismatic boy's instant desire sparks a love affair made only more reckless by parents trying to keep them apart.
23.
Sweet November (2001)
1h 59m Drama Romance
Nelson is a man devoted to his advertising career in San Francisco. One day, while taking a driving test at the DMV, he meets Sara. She is very different from the other women in his life. Nelson causes her to miss out on taking the test and later that day she tracks him down. One thing leads to another and Nelson ends up living with her through a November that will change his life forever.
24.
P.S. I Love You (2007)
2h 6m Drama Romance
A young widow discovers that her late husband has left her 10 messages intended to help ease her pain and start a new life.
25.
Me and Earl and the Dying Girl (2015)
1h 45m Comedy Drama
Greg is coasting through senior year of high school as anonymously as possible, avoiding social interactions like the plague while secretly making spirited, bizarre films with Earl, his only friend. But both his anonymity and friendship threaten to unravel when his mother forces him to befriend a classmate with leukemia.
27.
To All the Boys I've Loved Before (2018)
1h 40m Comedy Romance
Lara Jean's love life goes from imaginary to out of control when her secret letters to every boy she's ever fallen for are mysteriously mailed out.
1h 26m Drama Fantasy Romance
A curse transforms a handsome and arrogant young man into everything he detests in this contemporary retelling of Beauty and the Beast. Wealthy Kyle Kingson has everything a teenager could want in life, but he still gets off on humiliating the weaker and less attractive. When Kyle invites his misfit classmate Kendra to an environmental rally at their school, she questions his motivations but reluctantly accepts. Later, Kyle blows Kendra off, prompting the spurned goth girl to cast a dark spell on the swaggering egotist.
explore
Check out more list from our community