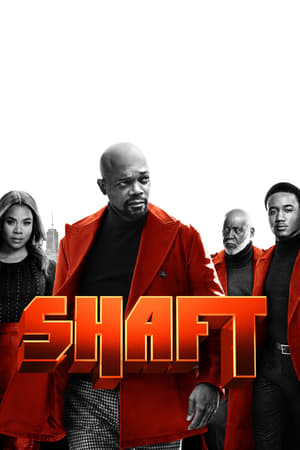 14 Best Movies Like Shaft ...
If you liked this film , you will probably love these too! In this list we highlight some of the best films that share a very similar premise to 'Shaft', and are worth checking out.
1.
The Hitman's Bodyguard (2017)
1h 58m Thriller Comedy Crime Action
The world's top bodyguard gets a new client, a hit man who must testify at the International Court of Justice. They must put their differences aside and work together to make it to the trial on time.
2h 27m Adventure Action Comedy Thriller Crime
Out-of-control, trash-talking buddy cops Marcus Burnett and Mike Lowrey of the Miami Narcotics Task Force reunite, and bullets fly, cars crash and laughs explode as they pursue a whacked-out drug lord from the streets of Miami to the barrios of Cuba. But the real fireworks result when Marcus discovers that playboy Mike is secretly romancing Marcus' sexy sister.
1h 56m Comedy Action Crime
Devoted lifeguard Mitch Buchannon butts heads with a brash new recruit. Together, they uncover a local criminal plot that threatens the future of the Bay.
1h 31m Action Adventure Comedy Crime Drama
Billy Wong is a New York City cop whose partner is gunned down during a robbery. Billy and his new partner, Danny Garoni, are working security at a fashion show when a wealthy man's daughter, Laura Shapiro, is kidnapped. The Federal authorities suspect that Laura's father is involved with Mr. Ko, a Hong Kong drug kingpin, so the NYC police commissioner sends the two cops to Hong Kong to investigate.
5.
Central Intelligence (2016)
1h 47m Action Comedy Mystery Crime
After he reunites with an old pal through Facebook, a mild-mannered accountant is lured into the world of international espionage.
6.
Bad Boys for Life (2020)
2h 4m Thriller Action Crime
Marcus and Mike are forced to confront new threats, career changes, and midlife crises as they join the newly created elite team AMMO of the Miami police department to take down the ruthless Armando Armas, the vicious leader of a Miami drug cartel.
7.
Spenser Confidential (2020)
1h 50m Comedy Action Thriller
Spenser, a former Boston patrolman who just got out from prison, teams up with Hawk, an aspiring fighter, to unravel the truth behind the death of two police officers.
1h 40m Action Crime Thriller
Cool black private eye John Shaft is hired by a crime lord to find and retrieve his kidnapped daughter.
1h 46m Action Crime Thriller
Colonel Robert Sikes is on a mission to rid his city of crime. As a stealthy, one-man assault team, he will take on street gangs, mobsters, and politicians with extreme prejudice until his mission is complete. His former protégé, William Porter, teams up with the local police department to bring his former commander to justice and prevent him from further vigilantism.
1h 56m Comedy Crime Action
A private eye investigates the apparent suicide of a fading porn star in 1970s Los Angeles and uncovers a conspiracy.
1h 27m Action Crime Thriller
A mall security guard—and former federal agent—crosses paths with a drug kingpin's enforcer after the guard saves a woman from danger.
1h 36m Action Crime Thriller
When an experienced thief accidentally makes off with a Van Gogh, his partner is kidnapped by gangsters in pursuit of the painting, forcing the criminal to hatch a rescue plan.
1h 48m Action
After saving Casey, a daughter of his friend, from hired assassins, Jack Devlin is hit with a strange phobia - fear of white color. But when his other friend, who works as a bodyguard for a supermodel, is wounded, Jack decides to step in for him. Now he must confront his fear and the assassin, who seems to be well aware of Jack's problem.
14.
The Last Boy Scout (1991)
1h 45m Action Thriller
When the girl that detective Joe Hallenback is protecting gets murdered, the boyfriend of the murdered girl attempts to investigate and solve the case. What they discover is that there is deep seated corruption going on between a crooked politician and the owner of a pro football team.
explore
Check out more list from our community