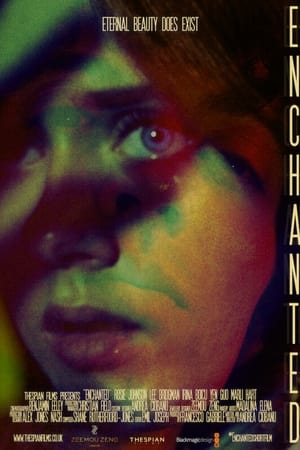 13 Best Movies Like Enchanted ...
If you liked this one , you will for sure love these too! In this selection we highlight some of the best films that share a very similar premise to 'Enchanted', and are worth checking out.
1.
The Book of Life (2014)
1h 35m Animation Adventure Comedy Family Fantasy
The journey of Manolo, a young man who is torn between fulfilling the expectations of his family and following his heart. Before choosing which path to follow, he embarks on an incredible adventure that spans three fantastical worlds where he must face his greatest fears.
1h 29m Family Animation Drama
A young lion prince is cast out of his pride by his cruel uncle, who claims he killed his father. While the uncle rules with an iron paw, the prince grows up beyond the Savannah, living by a philosophy: No worries for the rest of your days. But when his past comes to haunt him, the young prince must decide his fate: Will he remain an outcast or face his demons and become what he needs to be?
3.
Happily N'Ever After (2006)
1h 25m Adventure Animation Family Romance
Pocahontas, daughter of a Native American tribe chief, falls in love with an English soldier as colonists invade 17th century Virginia.
6.
The Princess and the Frog (2009)
1h 38m Romance Family Animation
A waitress, desperate to fulfill her dreams as a restaurant owner, is set on a journey to turn a frog prince back into a human being, but she has to face the same problem after she kisses him.
7.
The Flight of Dragons (1982)
1h 36m Animation Family Fantasy
The realm of magic is being threatened by the realm of logic, so Carolinus, the green wizard decides to shield it for all time. Ommadon, the evil red wizard, stands in his way. Carolinus then calls for a quest that is to be led by a man named Peter Dickinson, who is the first man of both the realms of science and magic. It is Peter's job to defeat Ommadon.
8.
The Cat Returns (2002)
1h 15m Adventure Fantasy Animation Drama Family
Haru, a schoolgirl bored by her ordinary routine, saves the life of an unusual cat and suddenly her world is transformed beyond anything she ever imagined. The Cat King rewards her good deed with a flurry of presents, including a very shocking proposal of marriage to his son! Haru embarks on an unexpected journey to the Kingdom of Cats where her eyes are opened to a whole other world.
9.
Shrek the Third (2007)
1h 33m Fantasy Adventure Animation Comedy Family
The King of Far Far Away has died and Shrek and Fiona are to become King & Queen. However, Shrek wants to return to his cozy swamp and live in peace and quiet, so when he finds out there is another heir to the throne, they set off to bring him back to rule the kingdom.
10.
Arthur and the Invisibles (2006)
1h 34m Adventure Fantasy Animation Family
Arthur is a spirited ten-year old whose parents are away looking for work, whose eccentric grandfather has been missing for several years, and who lives with his grandmother in a country house that, in two days, will be repossessed, torn down, and turned into a block of flats unless Arthur's grandfather returns to sign some papers and pay off the family debt. Arthur discovers that the key to success lies in his own descent into the land of the Minimoys, creatures no larger than a tooth, whom his grandfather helped relocate to their garden. Somewhere among them is hidden a pile of rubies, too. Can Arthur be of stout heart and save the day? Romance beckons as well, and a villain lurks.
1h 40m Animation Family
When the kingdom's most wanted-and most charming-bandit Flynn Rider hides out in a mysterious tower, he's taken hostage by Rapunzel, a beautiful and feisty tower-bound teen with 70 feet of magical, golden hair. Flynn's curious captor, who's looking for her ticket out of the tower where she's been locked away for years, strikes a deal with the handsome thief and the unlikely duo sets off on an action-packed escapade, complete with a super-cop horse, an over-protective chameleon and a gruff gang of pub thugs.
12.
Cinderella II: Dreams Come True (2001)
13.
Prince Charming (2001)
1h 31m Adventure Fantasy Comedy Science Fiction Romance Family
After an extramarital indiscretion, a fairy-tale prince and his sidekick are turned into frogs for all eternity or until the prince can convince a maiden to kiss and then marry him.
explore
Check out more list from our community