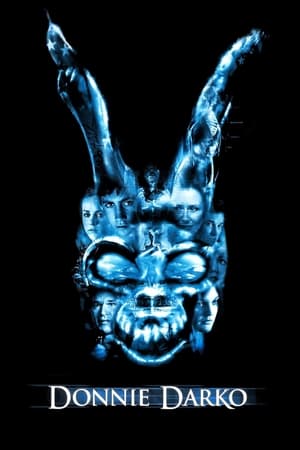 10 Best Movies Like Donnie Darko ...
If you liked this film , you will for sure love these too! In this list we highlight some of the best films that share a very similar mood to 'Donnie Darko', and are worth checking out.
1h 41m Thriller Drama
The Machinist is the story of Trevor Reznik, a lathe-operator who is suffering from insomnia. In a machine shop, occupational hazards are bad enough under normal circumstances; yet for Trevor the risks are compounded by fatigue. Trevor has lost the ability to sleep. This is no ordinary insomnia...
2h 19m Drama
A ticking-time-bomb insomniac and a slippery soap salesman channel primal male aggression into a shocking new form of therapy. Their concept catches on, with underground "fight clubs" forming in every town, until an eccentric gets in the way and ignites an out-of-control spiral toward oblivion.
1h 17m Science Fiction Drama Thriller
Friends and fledgling entrepreneurs invent a device in their garage which reduces the apparent mass of any object placed inside it, but they discover that it has some highly unexpected capabilities - ones that could enable them to do and to have seemingly anything they want. Taking advantage of this unique opportunity is the first challenge they face. Dealing with the consequences is the next.
4.
The Butterfly Effect (2004)
1h 53m Science Fiction Thriller
A young man struggles to access sublimated childhood memories. He finds a technique that allows him to travel back into the past, to occupy his childhood body and change history. However, he soon finds that every change he makes has unexpected consequences.
1h 24m Mystery Drama Thriller
The debut film from Darren Aronofsky in which a mathematical genius Maximilian Cohen discovers a link in the connection between numbers and reality and thus believes he can predict the future.
1h 40m Drama Fantasy Mystery Science Fiction Thriller
A troubled actor, a television show runner, and an acclaimed videogame designer find their lives intertwining in mysterious and unsettling ways.
7.
Mulholland Drive (2001)
2h 27m Thriller Drama Mystery
Blonde Betty Elms has only just arrived in Hollywood to become a movie star when she meets an enigmatic brunette with amnesia. Meanwhile, as the two set off to solve the second woman's identity, filmmaker Adam Kesher runs into ominous trouble while casting his latest project.
2h 52m Drama Science Fiction
A set of six nested stories spanning time between the 19th century and a distant post-apocalyptic future. Cloud Atlas explores how the actions and consequences of individual lives impact one another throughout the past, the present and the future. Action, mystery and romance weave through the story as one soul is shaped from a killer into a hero and a single act of kindness ripples across centuries to inspire a revolution in the distant future. Based on the award winning novel by David Mitchell. Directed by Tom Tykwer and the Wachowskis.
1h 43m Thriller Crime Science Fiction Mystery
S. Darko follows Samantha Darko, the younger sister of Donnie, the protagonist of Donnie Darko, and her friend Corey. On their way to California, their car breaks down, forcing them to wait in a small town until it is fixed. While there, Samantha begins to have dreams that warn her of the end of the universe.
10.
The Sixth Sense (1999)
1h 47m Mystery Thriller Drama
Following an unexpected tragedy, a child psychologist named Malcolm Crowe meets an eight year old boy named Cole Sear, who is hiding a dark secret.
explore
Check out more list from our community