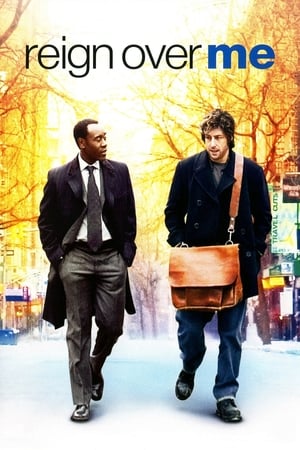 14 Best Movies Like Reign Over Me ...
If you liked this film , you will definitely love these too! In this selection we highlight some of the best films that share a very similar mood to 'Reign Over Me', and are worth checking out.
1h 49m Comedy Drama
Jack Dodd was a London butcher who enjoyed a pint with his mates for over 50 years. When he died, he died as he lived, with a smile on his face watching a horse race on which he had bet, with borrowed money. But before he died he had a final request, 'Last Orders', that his ashes be scattered in the sea at Margate. The movie follows his mates, Ray, Lenny and Vic and his foster son Vince as they journey to the sea with the ashes. Along the way, the threads of their lives, their loves and their disappointments are woven together in their memories of Jack and his wife Amy
1h 42m Drama
After having visions of a member of her support group who killed herself, a woman who also suffers with chronic pain seeks out the widower of the suicide.
2h 8m Comedy Drama
Penny works at a supermarket and Phil is a gentle taxi-driver. Penny's love for Phil has run dry and they lead joyless lives with their two children, Rachel, a cleaner, and Rory, who is unemployed and aggressive.
4.
A Love Song for Bobby Long (2004)
1h 59m Drama
A headstrong young woman returns to New Orleans after the death of her estranged mother.
1h 36m Drama
Grace, a compassionate young supervisor at a foster care facility, helps at-risk teens. But when a new charge dredges up memories of her own troubled past, Grace's tough exterior begins eroding.
1h 42m Drama
A conflict develops between a troubled Vietnam veteran and the sister he lives with when she becomes involved romantically with the army buddy who reminds him of the tragic battle they both survived.
1h 33m Drama
When Eve, an interior designer, is deserted by her husband of many years, Arthur, the emotionally glacial relationships of the three grown-up daughters are laid bare. Twisted by jealousy, insecurity and resentment, Renata, a successful writer; Flyn, a woman crippled by indecision; and Joey, a budding actress; struggle to communicate for the sake of their shattered mother. But when their father unexpectedly falls for another woman, his decision to remarry sets in motion a terrible twist of fate…
1h 44m Crime Drama Music
A college professor travels to New York City to attend a conference and finds a young couple living in his apartment.
10.
Welcome to the Rileys (2010)
1h 50m Drama
Years after their teenage daughter's death, Lois and Doug Riley, an upstanding Indiana couple, are frozen by estranging grief. Doug escapes to New Orleans on a business trip. Compelled by urgencies he doesn't understand, he insinuates himself into the life of an underage hooker, becoming her platonic guardian.
11.
Black or White (2014)
2h 1m Drama
A grieving widower is drawn into a custody battle over his granddaughter, whom he helped raise her entire life.
12.
Things We Lost in the Fire (2007)
1h 53m Drama
A recent widow invites her husband's troubled best friend to live with her and her two children. As he gradually turns his life around, he helps the family cope and confront their loss.
14.
The United States of Leland (2003)
1h 48m Crime Drama
A withdrawn young man, Leland Fitzgerald is imprisoned for the murder of a mentally disabled boy, who also happened to be the brother of his girlfriend, Becky. As the community struggles to deal with the killing, Pearl Madison, a teacher at the prison, decides to write about Leland's case. Meanwhile, others affected by the murder, including Becky and her sister, Julie, must contend with their own problems.
explore
Check out more list from our community