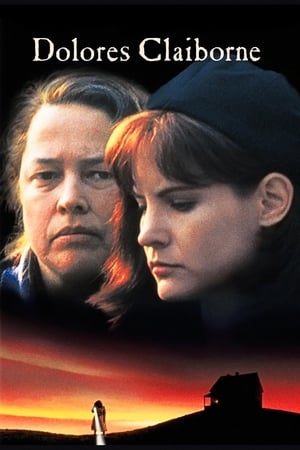 10 Best Movies Like Dolores Claiborne ...
If you liked this movie , you will probably love these too! In this selection we highlight some of the best films that share a very similar premise to 'Dolores Claiborne', and are worth checking out.
2h 18m Thriller Crime Drama Mystery
The lives of three men who were childhood friends are shattered when one of them has a family tragedy.
2.
Mortal Thoughts (1991)
1h 44m Mystery Thriller Drama
A loathsome man ends up dead, but it's not clear who's to blame. If ever a person got what he deserved, it's James Urbanksi, an abusive drunk who steals from his wife, Joyce, and promises her close friend Cynthia Kellogg that she'll be the next target of his rage. At a group outing, James bleeds to death after someone cuts his throat. But because he's such a terrible human being, police aren't sure which of his acquaintances decided to kill him.
3.
Under Suspicion (2000)
1h 50m Thriller Crime Drama
A lawyer is asked to come to the police station to clear up a few loose ends in his witness report of a foul murder. "This will only take ten minutes", they say, but it turns out to be one loose end after another, and the ten minutes he is away from his speech become longer and longer.
4.
Murder in Greenwich (2002)
1h 29m Crime Drama Family Mystery Thriller
The story of Martha Moxley, a 15-year-old girl murdered in Greenwich in the 1970s. Her murder went unsolved for 25 years.
5.
The Caveman's Valentine (2001)
1h 45m Drama Mystery Thriller
In this spine-tingling and visually stunning thriller, Academy Award®-nominee Samuel L. Jackson (Unbreakable, Shaft, Pulp Fiction delivers a "full-throttle performance" (People) as Romulus Ledbetter, a misunderstood musician turned recluse, hiding from personal demons in a New York City cave. When Romulus finds the frozen body of a young drifter in a tree, the authorities - including his police officer daughter (Aunjanne Ellis) - claim the death is accidental. Romulus is convinced the man was murdered by prominent art photographer David Leppenraub (Colm Feore). But how can he prove he's right when everyone thinks he's insane?
2h 37m Crime Drama Mystery Thriller
The true story of the investigation of the "Zodiac Killer", a serial killer who terrified the San Francisco Bay Area, taunting police with his ciphers and letters. The case becomes an obsession for three men as their lives and careers are built and destroyed by the endless trail of clues.
7.
Extreme Measures (1996)
1h 58m Drama Thriller
Guy Luthan, a British doctor working at a hospital in New York, starts making unwelcome enquiries when the body of a man who died in his emergency room disappears. After the trail leads Luthan to the door of an eminent surgeon at the hospital, Luthan soon finds himself in extreme danger people who want the hospital's secret to remain undiscovered.
2h 3m Crime Drama Mystery Thriller
A police chief about to retire pledges to help a woman find her daughter's killer.
1h 53m Crime Drama Mystery
When 4 year old Amanda McCready disappears from her home and the police make little headway in solving the case, the girl's aunt, Beatrice McCready hires two private detectives, Patrick Kenzie and Angie Gennaro. The detectives freely admit that they have little experience with this type of case, but the family wants them for two reasons - they're not cops and they know the tough neighborhood in which they all live. As the case progresses, Kenzie and Gennaro face drug dealers, gangs and pedophiles. When they are about to solve the case, they are faced with a moral dilemma that tears them apart.
2h 11m Comedy Crime Drama Mystery
When renowned crime novelist Harlan Thrombey is found dead at his estate just after his 85th birthday, the inquisitive and debonair Detective Benoit Blanc is mysteriously enlisted to investigate. From Harlan's dysfunctional family to his devoted staff, Blanc sifts through a web of red herrings and self-serving lies to uncover the truth behind Harlan's untimely death.
explore
Check out more list from our community