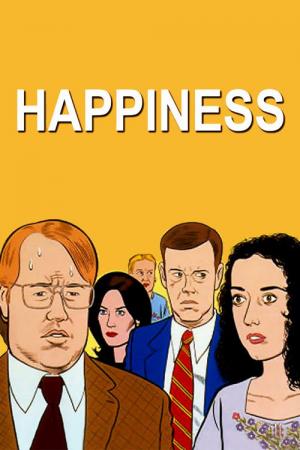 10 Best Movies Like Happiness ...
If you liked this movie , you will for sure love these too! In this selection we highlight some of the best films that share a very similar premise to 'Happiness', and are worth checking out.
1h 54m Drama
A sister and brother face the realities of familial responsibility as they begin to care for their ailing father.
2.
The Royal Tenenbaums (2001)
1h 50m Comedy Drama
Royal Tenenbaum and his wife Etheline had three children and then they separated. All three children are extraordinary --- all geniuses. Virtually all memory of the brilliance of the young Tenenbaums was subsequently erased by two decades of betrayal, failure, and disaster. Most of this was generally considered to be their father's fault. "The Royal Tenenbaums" is the story of the family's sudden, unexpected reunion one recent winter.
3.
Pretty Persuasion (2005)
1h 45m Comedy Drama
A 15-year-old girl incites chaos among her friends and a media frenzy when she accuses her drama teacher of sexual harassment.
4.
Imaginary Heroes (2004)
1h 51m Comedy Drama
Matt Travis is good-looking, popular, and his school's best competitive swimmer, so everyone is shocked when he inexplicably commits suicide. As the following year unfolds, each member of his family struggles to recover from the tragedy with mixed results.
1h 46m Comedy Drama
It is 1967, and Larry Gopnik, a physics professor at a quiet Midwestern university, has just been informed by his wife Judith that she is leaving him. She has fallen in love with one of his more pompous acquaintances Sy Ableman.
1h 31m Comedy Drama Romance
After failing to find success as a writer in New York City, Jim slinks back to his family's home in the Midwest to lick his wounds. But his visit is quickly complicated when his angst spreads to his brother, Tim, who promptly decides to drive his car straight into a tree. Under the shadow of his sibling's injurious actions, Jim strikes up an unlikely friendship with Anika, whose centered small-town wisdom gradually rubs off on him.
2h 11m Drama Comedy
An unemployed Brit vents his rage on unsuspecting strangers as he embarks on a nocturnal London odyssey.
8.
The Squid and the Whale (2005)
1h 21m Comedy Drama
Based on the true childhood experiences of Noah Baumbach and his brother, The Squid and the Whale tells the touching story of two young boys dealing with their parents divorce in Brooklyn in the 1980s.
1h 37m Comedy Drama
Igby Slocumb, a rebellious and sarcastic 17-year-old boy, is at war with the stifling world of old money privilege he was born into. With a schizophrenic father, a self-absorbed, distant mother, and a shark-like young Republican big brother, Igby figures there must be a better life out there -- and sets about finding it.
1h 20m Comedy Drama
After 11-year-old Zachary Cowan strikes his classmate across the face with a stick after an argument, the victim's parents invite Zachary's parents to their Brooklyn apartment to deal with the incident in a civilized manner.
explore
Check out more list from our community