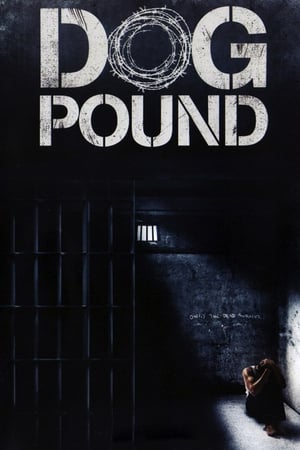 13 Best Movies Like Dog Pound ...
If you liked this one , you will definitely love these too! In this list we highlight some of the best films that share a very similar premise to 'Dog Pound', and are worth checking out.
1h 39m Crime Drama
After serving six years for killing his schoolmate, a young man learns that someone is out for revenge.
1h 38m Drama Thriller
From the youth directed novel of the same name by Greogor Tressnow comes a film by Detlev Buck that is a realistic portrait of life in the section of Berlin called Neukölln. It's about power and weakness, delinquents and victims, and the difficulties a 15-year-old faces in a poor and criminal environment.
1h 46m Drama
19-year-old Eric, arrogant and ultra-violent, is prematurely transferred to the same adult prison facility as his estranged father. As his explosive temper quickly finds him enemies in both prison authorities and fellow inmates — and his already volatile relationship with his father is pushed past breaking point — Eric is approached by a volunteer psychotherapist, who runs an anger management group for prisoners. Torn between gang politics, prison corruption, and a glimmer of something better, Eric finds himself in a fight for his own life, unsure if his own father is there to protect him or join in punishing him.
1h 45m Drama
On the Wirral in the grim early years of Margaret Thatcher's premiership, the opportunities for thrill seeking young men looking to escape 9 to 5 drudgery are what they've always been: sex, drugs, rock n' roll, fashion, football and fighting.
1h 30m Crime Drama Thriller
A gritty coming of age thriller about a young girl sent to juvenile prison for the murder of her abusive step father. The film follows Anna Nix's journey into the dark world of an all girls jail where she discovers complex relationships, drugs, mental illness and her eventual search for redemption.
10.
The Powers That Be (2005)
1h 25m Crime Drama
A wealthy Los Angeles teen and her superficial friends wants to break out of suburbia and experience Southern California's "gangsta" lifestyle. But problems arise when the preppies get in over their heads and provoke the wrath of a violent Latino gang. Suddenly, their role-playing seems a little too real.
25m Drama
R. L. Stine's The Haunting Hour is a Canadian/American original anthology horror-fantasy series, with episodes each half an hour long. The series is based on The Haunting Hour: Don't Think About It Movie, and the books The Haunting Hour and Nightmare Hour anthology by R. L. Stine.
1h 31m Drama Crime Action Adventure Thriller
When a brutal carjacking yields a videocamera, a teenage boy decides to document his life and the lives of his fellow gangbangers.
explore
Check out more list from our community