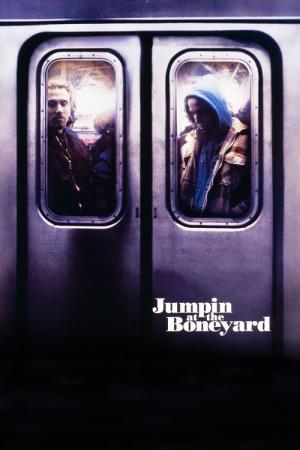 11 Best Movies Like Go Ask Alice ...
If you liked this movie , you will definitely love these too! In this list we highlight some of the best films that share a very similar premise to 'Jumpin' at the Boneyard', and are worth checking out.
1.
The Best Little Girl in the World (1981)
1h 40m TV Movie Drama
Casey Powell is a young teenage girl who is secretly suffering from anorexia nevosa, a mental and physical illness of deliberately starving herself or self-induced vomiting, because of her troubled home life and problems at school in which her bickering parents must put aside their differences to help her recover before her condition kills her.
1h 40m Drama
Martha is a businesswoman and divorced mother of two children - Augusta and Jack. However, when docile Augusta becomes a teenager, feelings of anger and self-hate cause her personality to undergo a scary transformation, and Martha realizes that this is not just typical teen angst. Augusta begins doing drugs, drinking, and ends up on the streets. Her concerned mother and father reach out to an educational consultant, who advises them to send Augusta to a strict wilderness camp for troubled teens. However, even the institution's experienced and tough administrators find Augusta a difficulty to keep under control. Martha comes to realize that there is no answer to her daughter's behavior.
1h 32m Drama
After Davey's father is killed in a hold-up, she and her mother and younger brother visit relatives in New Mexico. Here Davey is befriended by a young man who helps her find the strength to carry on and conquer her fears.
1h 36m Drama
A young boy trying to deal with his mother's heroin addiction befriends a waitress who helps him cope with the tough situation.
5.
The Last Sin Eater (2007)
6.
Around the Fire (1998)
1h 47m Drama Romance
Simon is an intelligent and privileged young man whose family expects him to become a Princeton graduate. Crying out for attention from his reserved and cool hearted family, Simon commits numerous petty crimes and is soon sent away to boarding school where he befriends a "Deadhead," adopts the "hippie" lifestyle and dabbles in many drugs in his search for acceptance.
1h 29m Drama
Freshman high-school student Melinda has refused to speak ever since she called the cops on a popular summer party. With her old friends snubbing her for being a rat, and her parents too busy to notice her troubles, she folds into herself, trying to hide her secret: that star senior Andy raped her at the party. But Melinda does manage to find solace in her art class headed by Mr. Freeman.
1h 46m Drama Thriller
A group of friends come of age in the asphalt desert of the San Fernando Valley, as set to a blazing soundtrack and endless drinking, drugs and sex.
9.
The Panic in Needle Park (1971)
1h 50m Drama Romance
A stark portrayal of life among a group of heroin addicts who hang out in Needle Park in New York City. Played against this setting is a low-key love story between Bobby, a young addict and small-time hustler, and Helen, a homeless girl who finds in her relationship with Bobby the stability she craves.
1h 40m Drama
Tracy is a normal 13-year-old trying to make it in school. After befriending the most popular girl at school, Evie, Tracy's world is turned upside down when Evie introduces her to a world of sex, drugs and cash. But it isn't long before Tracy's new world and attitude finally takes a toll on her, her family, and old friends.
11.
Say That You Love Me (2006)
1h 27m Drama
Fatou is a teenager yearning for attention and love in Sweden's suburbs. When she is gang raped by some class mates her whole world starts falling apart.
explore
Check out more list from our community