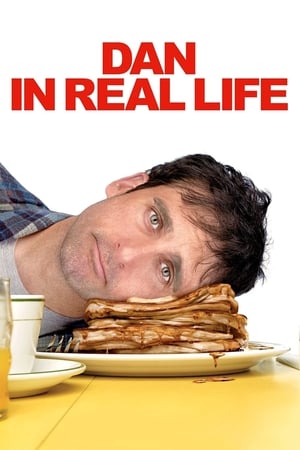 29 Best Movies Like Dan In Real Life ...
If you liked this movie , you will definitely love these too! In this collection we highlight some of the best films that share a very similar mood to '', and are worth checking out.
1.
500 Days of Summer (2009)
1h 35m Comedy Drama Romance
Tom, greeting-card writer and hopeless romantic, is caught completely off-guard when his girlfriend, Summer, suddenly dumps him. He reflects on their 500 days together to try to figure out where their love affair went sour, and in doing so, Tom rediscovers his true passions in life.
2.
The Family Stone (2005)
1h 43m Comedy Drama Romance
An uptight, conservative businesswoman accompanies her boyfriend to his eccentric and outgoing family's annual Christmas celebration and finds that she's a fish out of water in their free-spirited way of life.
3.
Definitely, Maybe (2008)
1h 52m Comedy Romance
When Will decides to tell his daughter the story of how he met her mother, he discovers that a second look at the past might also give him a second chance at the future.
1h 42m Comedy Drama Romance
No sooner does Italian-American widow Loretta accept a marriage proposal from her doltish boyfriend, Johnny, than she finds herself falling for his younger brother, Ronny. She tries to resist, but Ronny lost his hand in an accident he blames on his brother, and has no scruples about aggressively pursuing her while Johnny is out of the country. As Loretta falls deeper in love, she comes to learn that she's not the only one in her family with a secret romance.
1h 59m Drama Comedy Romance
Helen Harris has a glamorous, big-city life working for one of New York's hottest modeling agencies. But suddenly her free-spirited life gets turned upside down when she must chose between the life she's always loved, and the new loves of her life!
6.
Crazy, Stupid, Love. (2011)
1h 58m Comedy Drama Romance
Cal Weaver is living the American dream. He has a good job, a beautiful house, great children and a beautiful wife, named Emily. Cal's seemingly perfect life unravels, however, when he learns that Emily has been unfaithful and wants a divorce. Over 40 and suddenly single, Cal is adrift in the fickle world of dating. Enter, Jacob Palmer, a self-styled player who takes Cal under his wing and teaches him how to be a hit with the ladies.
7.
The Jane Austen Book Club (2007)
1h 46m Comedy Romance
Six Californians start a club to discuss the works of Jane Austen. As they delve into Austen's literature, the club members find themselves dealing with life experiences that parallel the themes of the books they are reading.
1h 41m Drama Comedy Romance
Will Freeman is a good-looking, smooth-talking bachelor whose primary goal in life is avoiding any kind of responsibility. But when he invents an imaginary son in order to meet attractive single moms, Will gets a hilarious lesson about life from a bright, but hopelessly geeky 12-year-old named Marcus. Now, as Will struggles to teach Marcus the art of being cool, Marcus teaches Will that you're never too old to grow up.
1h 55m Comedy Drama Romance
Renata Bella feels like a failure at life and career. But when Renata attends a seminar on selling real estate, she finally finds True Love. Sam Sharpe, while a top-notch, successful salesman, is much older than Renata. She is swept away by his excessively flamboyant style and irrepressible nature. The very traits she finds romantic, however, lead to repeated conflict with her family, especially her beloved father Joe, leaving Renata trapped in the middle.
1h 30m Comedy Drama Romance
A man is reluctant to tell his fiancee that his parents, uncle and brother are dwarfs.
1h 33m Comedy Drama Romance
Eva is a divorced soon-to-be empty-nester wondering about her next act. Then she meets Marianne, the embodiment of her perfect self. Armed with a restored outlook on being middle-aged and single, Eva decides to take a chance on her new love interest Albert — a sweet, funny and like-minded man. But things get complicated when Eva discovers that Albert is in fact the dreaded ex–husband of Marianne...
12.
Music from Another Room (1998)
1h 44m Comedy Drama Romance
Music From Another Room is a romantic comedy that follows the exploits of Danny, a young man who grew up believing he was destined to marry the girl he helped deliver as a five year old boy when his neighbor went into emergency labor. Twenty-five years later, Danny returns to his hometown and finds the irresistible Anna Swann but she finds it easy to resist him since she is already engaged to dreamboat Eric, a very practical match. In pursuit of Anna, Danny finds himself entangled with each of the eccentric Swanns including blind, sheltered Nina, cynical sister Karen, big brother Bill and dramatic mother Grace as he fights to prove that fate should never be messed with and passion should never be practical.
1h 48m Comedy Romance
Melanie Parker, an architect and mother of Sammy, and Jack Taylor, a newspaper columnist and father of Maggie, are both divorced. They meet one morning when overwhelmed Jack is left unexpectedly with Maggie and forgets that Melanie was to take her to school. As a result, both children miss their school field trip and are stuck with the parents. The two adults project their negative stereotypes of ex-spouses on each other, but end up needing to rely on each other to watch the children as each must save his job. Humor is added by Sammy's propensity for lodging objects in his nose and Maggie's tendency to wander.
1h 47m Drama Romance
Angie lives in the Bensonhurst section of Brooklyn, N.Y. and dreams of a better life than everyone she knows. When she finds that she is pregnant by her boyfriend Vinnie, she decides that she will have the baby, but not Vinnie as a husband. This turns the entire neighborhood upside down and starts her on a journey of self discovery. This journey includes her family, a new lover and her life. Even her best friend Tina has trouble understanding Angie. Written by Tony Fontana
15.
The Mirror Has Two Faces (1996)
2h 6m Comedy Drama Romance
Rose Morgan, who still lives with her mother, is a professor of Romantic Literature who desperately longs for passion in her life. Gregory Larkin, a mathematics professor, has been burned by passionate relationships and longs for a sexless union based on friendship and respect.
1h 50m Comedy Drama Romance
Fifteen-year-old Charlotte Flax is tired of her wacky mom moving their family to a different town any time she feels it is necessary. When they move to a small Massachusetts town and Mrs. Flax begins dating a shopkeeper, Charlotte and her 9-year-old sister, Kate, hope that they can finally settle down. But when Charlotte's attraction to an older man gets in the way, the family must learn to accept each other for who they truly are.
1h 35m Comedy Drama Romance
Professor Lawrence Wetherhold (Dennis Quaid) might be imperiously brilliant, monumentally self-possessed and an intellectual giant -- but when it comes to solving the conundrums of love and family, he's as downright flummoxed as the next guy.
18.
How Do You Know (2010)
2h 1m Comedy Drama Romance
After being cut from the USA softball team and feeling a bit past her prime, Lisa finds herself evaluating her life and in the middle of a love triangle, as a corporate guy in crisis competes with her current, baseball-playing beau.
19.
Picture Perfect (1997)
1h 45m Comedy Romance
A young advertising executive's life becomes increasingly complicated when, in order to impress her boss, she pretends to be engaged to a man she has just met.
20.
In Good Company (2004)
1h 49m Comedy Drama Romance
Dan Foreman is a seasoned advertisement sales executive at a high-ranking publication when a corporate takeover results in him being placed under naive supervisor Carter Duryea, who is half his age. Matters are made worse when Dan's new supervisor becomes romantically involved with his daughter an 18 year-old college student Alex.
1h 39m Comedy Romance
Young mattress salesman Brian decides to adopt a baby from China but is distracted when he forms a relationship with quirky, wealthy Harriet whom he meets at his mattress store. As their relationship flourishes, unbeknownst to them, a hitman is trying to kill Brian.
1h 47m Comedy Drama Romance
Straitlaced Princeton University admissions officer, Portia Nathan is caught off-guard when she makes a recruiting visit to an alternative high school overseen by her former college classmate, the freewheeling John Pressman. Pressman has surmised that Jeremiah, his gifted yet very unconventional student, might well be the son that Portia secretly gave up for adoption many years ago.
23.
Polish Wedding (1998)
1h 45m Comedy Drama
The film centers on a big Polish family. Jadzia is the mother and the ruler of the Pzoniak family (she has five children). Though she's happily married to Bolek, she is also having a long-time affair with Roman. Her young daughter Hala is having an affair with neighbour cop Russell and becomes pregnant by him. Russell is pressed hard to marry Hala.
24.
Pieces of April (2003)
1h 21m Comedy Drama
Quirky and rebellious April Burns lives with her boyfriend in a low-rent New York City apartment miles away from her emotionally distant family. But when she discovers that her mother has a fatal form of breast cancer, she invites the clan to her place for Thanksgiving. While her father struggles to drive her family into the city, April -- an inexperienced cook -- runs into kitchen trouble and must ask a neighbor for help.
25.
Then She Found Me (2007)
1h 40m Comedy Drama Romance
A New York schoolteacher hits a midlife crisis when, in quick succession, her husband leaves, her adoptive mother dies and her biological mother, an eccentric talk show host, materializes and turns her life upside down as she begins a courtship with the father of one of her students.
26.
Something's Gotta Give (2003)
2h 8m Drama Comedy Romance
Harry Sanborn is an aged music industry exec with a fondness for younger women like Marin, his latest trophy girlfriend. Things get a little awkward when Harry suffers a heart attack at the home of Marin's mother, Erica. Left in the care of Erica and his doctor, a love triangle starts to take shape.
2h 3m Comedy Drama Romance
Drew Baylor is fired after causing his shoe company to lose hundreds of millions of dollars. To make matters worse, he's also dumped by his girlfriend. On the verge of ending it all, Drew gets a new lease on life when he returns to his family's small Kentucky hometown after his father dies. Along the way, he meets a flight attendant with whom he falls in love.
28.
A Lot Like Love (2005)
1h 47m Comedy Drama Romance
On a flight from Los Angeles to New York, Oliver and Emily make a connection, only to decide that they are poorly suited to be together. Over the next seven years, however, they are reunited time and time again, they go from being acquaintances to close friends to ... lovers?
explore
Check out more list from our community